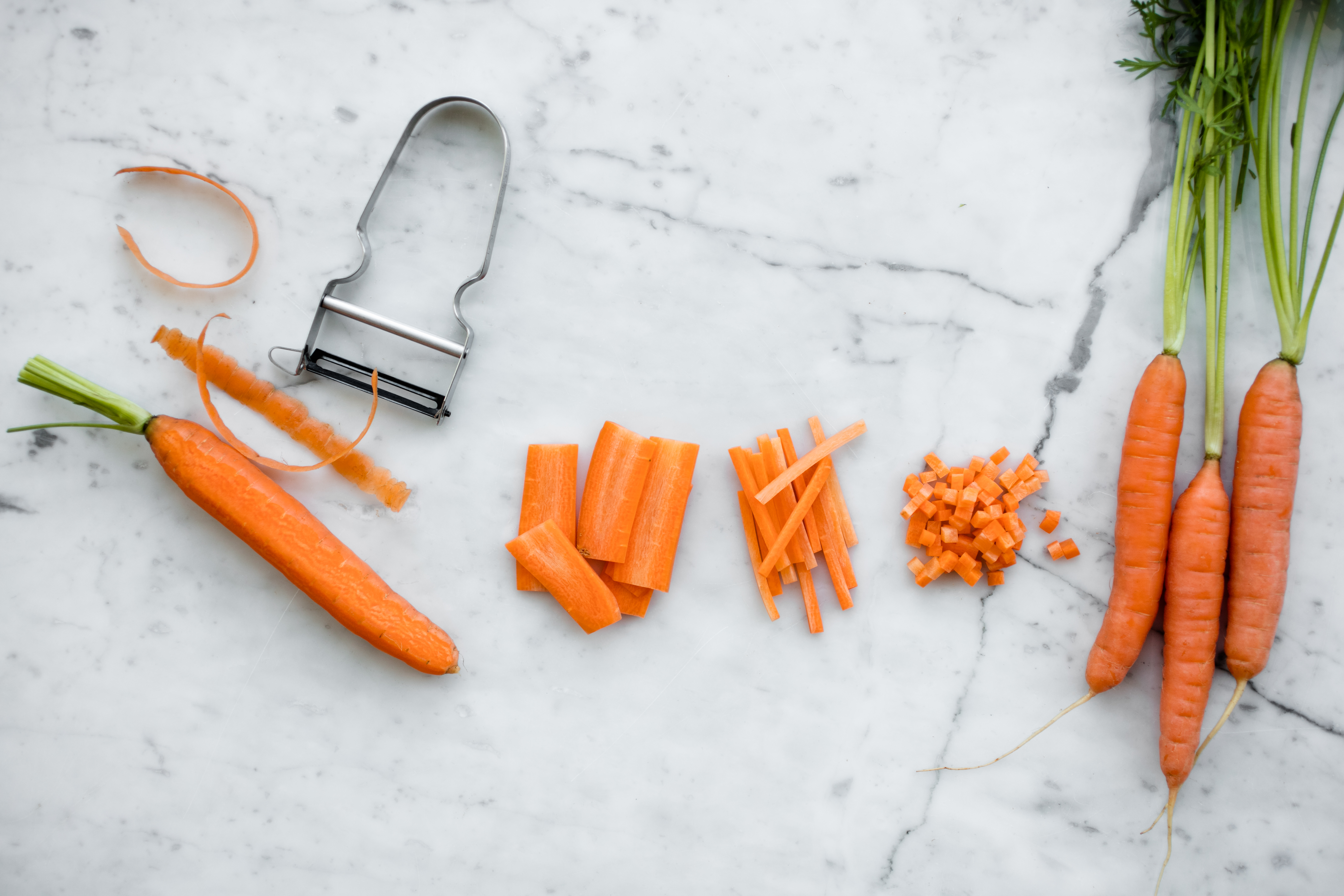 We're proud to announce the fifth annual Teen Culinary Immersion for afterschool sessions in the fall semester of 2019!
18 Reasons invites aspiring young cooks – ages 13-18 – to join our teen culinary immersion program, where they will advance their technical skills and their cooking repertoire. Led by our amazing team of instructors, our four-week course is structured to give students the knowledge to confidently intuit their way through the kitchen and find meaning and value in the ingredients they work with.
Students will begin the series with an introduction to kitchen techniques, including knife skills, culinary terms, and mise en place. Students will progress through techniques for cooking vegetables and meats.
Registration and Cost (updated 9/12/19)
When registering for this series, please use a guardian's/parent's name and email address. We will reach out to you to complete the student intake process.
Registration fee for four weeks is $337.50 per student. Students must sign up for the whole series; there is no partial registration fee for individual classes. No refunds will be awarded for any cancellation email notices received after Sept 11, 2019.
We are limiting the class to 12 students. 
Full and partial scholarships are available - click here to apply. If you are interested in supporting young students and donating to our scholarship program, please email us at info@18reasons.org.
Required materials
Comfortable closed toed shoes and a tupperware to bring home leftovers. 18 Reasons will provide knives and aprons for use in class.
Course Structure and Dates
We will meet at 3674 18th St for four Thursday evenings. Each class culminates in a full sit-down meal, when the students get a chance to appreciate their efforts and get to know one another. Most classes are 2.5 hours. Please note the extended length of the first and last classes. Class topics and teachers subject to change.
 
Introduction and Basic Knife Skills - Mike Weller
Thursday, September 19, 4-7pm
Attendance to this first class is required to attend the entire course. Necessary safety and knife handling lessons will be practiced.
Fundamentals in Cooking Proteins - Elise Hayashi
Thursday, September 26, 4-6:30pm
Fundamentals in Baking and Sauces - Mike Weller
Thursday, October 3, 4-6:30pm
Spices and Family and Friends Gathering - Annelies Zijderveld
Thursday, October 10, 4-7pm