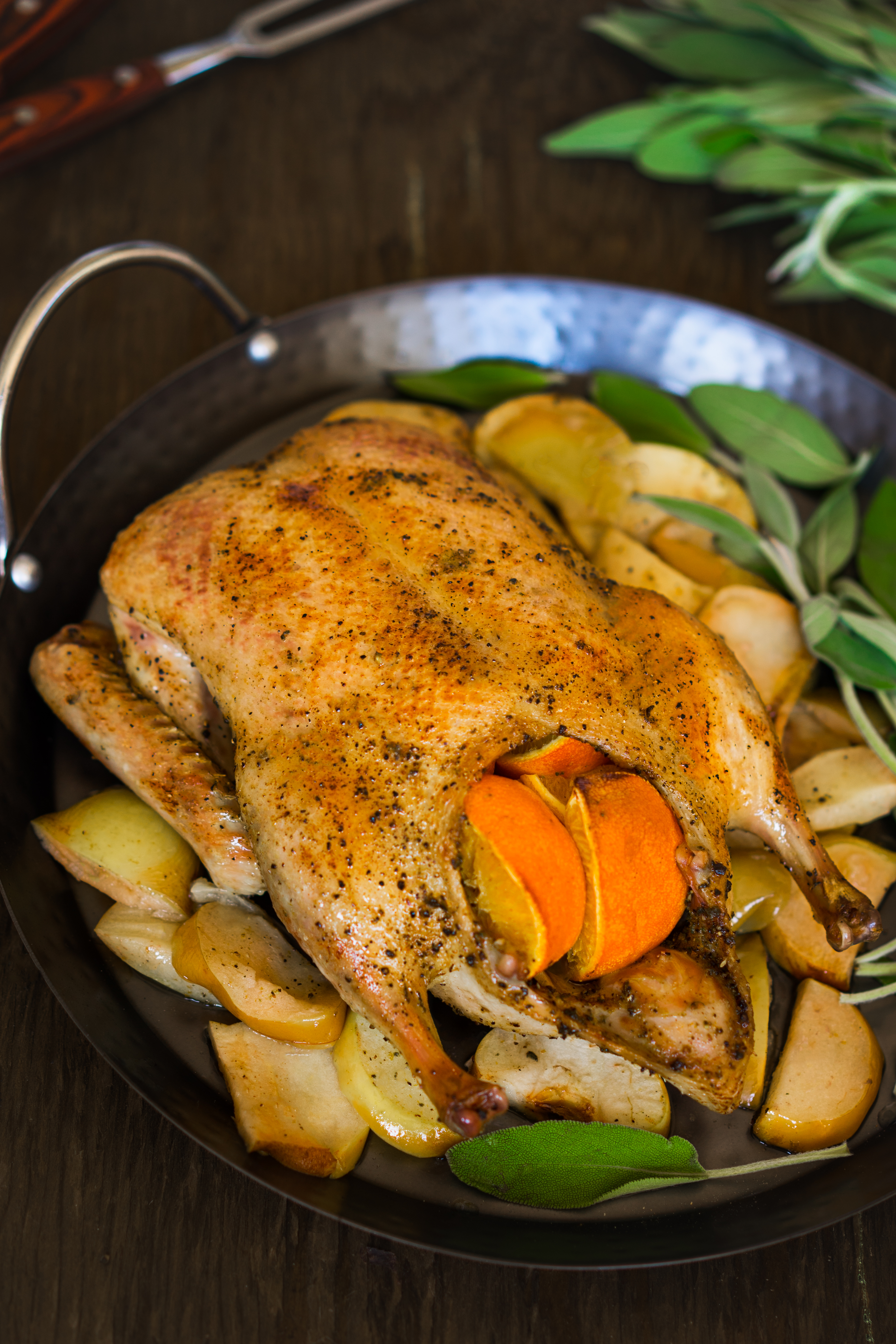 A four-course dinner (there is no hands-on cooking class component). Guests are welcome to BYOB wine and beer. Bottles of house wine available for purchase. 
We enjoyed Anna's chicken borscht for our March 2019 Community Dinner and are glad to welcome her back, this time in a pop-up dinner format with multiple courses inspired by feasts with her Ukrainian family. For holidays and celebrations, her grandma cooked her famous duck with garlic and apples, and her mom made delicious appetizers that were served with rye bread. Anna holds those culinary moments close to her heart and is honored to cook her family recipes for our community; in a way, she is telling us a story of her family. June 16 happens to also be Father's Day in the US, and we'd love to host you and your family over these dishes passed through the generations.
MENU
Mom's Secret Spread: Homemade Ukrainian farmer's cheese mixed with herbs and garlic. Served with rye bread. (v)
Beet Phali: Roasted beets, walnuts, herbs, and garlic. (v+ and gf)
Mamaliga: Cornmeal porridge topped with fried onion. (v)
Honey Coriander Roasted Carrots (v)
Grannie's Roasted Duck: Duck stuffed with oranges and sage on a bed of apples
Bi-Rite Creamery Ice Cream with Poached Seasonal Stone Fruit  (v)
*A vegetarian option can be substituted for the main, but we'll need advance notice. Please email us at info@18reasons.org if you have any allergies or dietary restrictions and we will do our best to accommodate.
Anna Voloshyna was born and raised in Ukraine and after moving to the United States she followed her passion for cooking and started hosting East European pop-up dinners with a focus on Ukrainian and Georgian cuisines. She is passionate about telling culinary stories of different cultures and connecting people through the common joy of having a meal together. New tastes, unexpected culinary discoveries, and deliciousness of living in the moment – that's what Anna wants the guests to experience at her cooking classes.
Photo courtesy of Anna Voloshyna