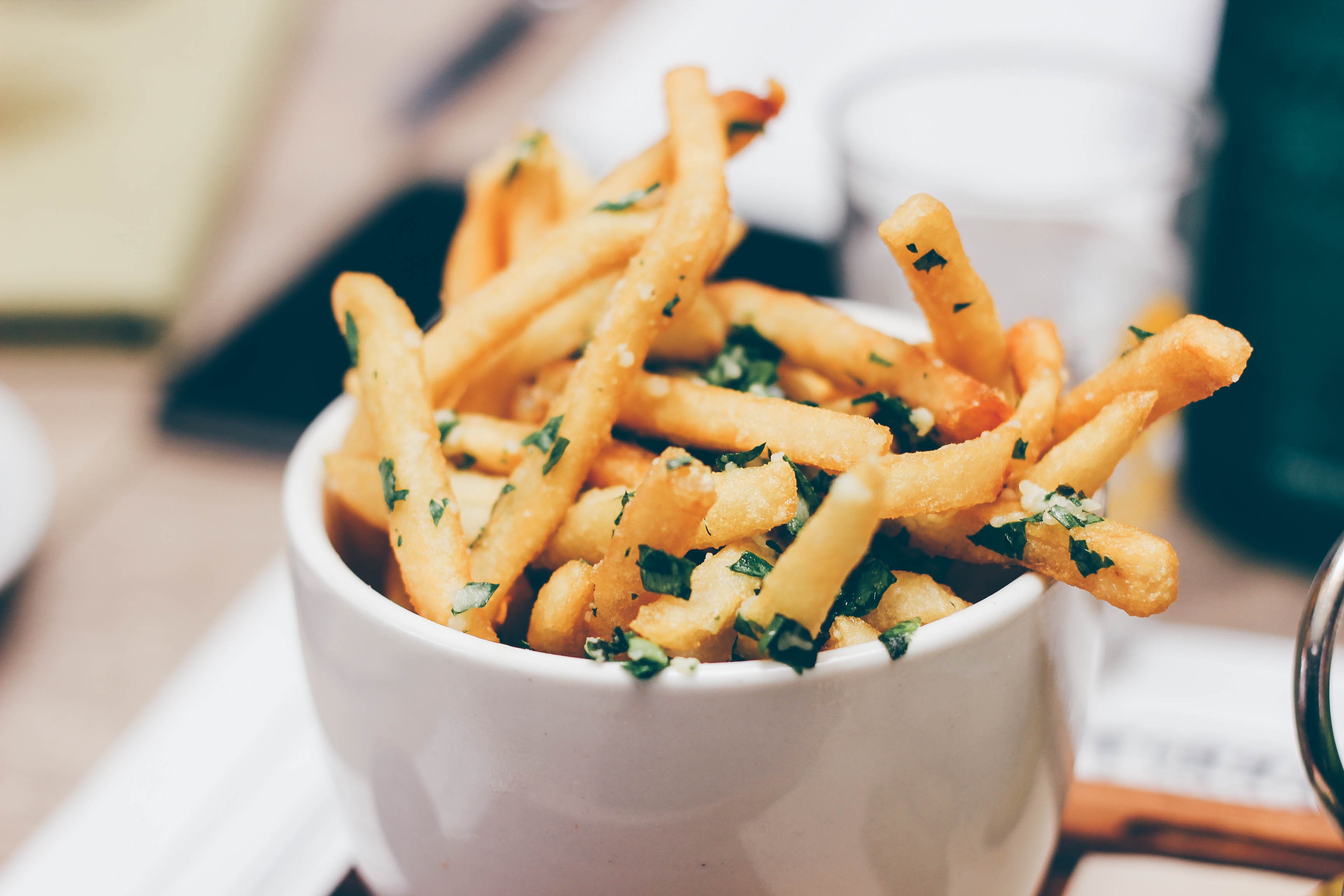 A hands-on cooking class culminating in dinner served with wine or beer.
The gold standard of cravings: french fries. Just reading the name sparks images of golden hues, salt crystals, your favorite dip, and all the foods it perfectly accompanies. Indeed, excellent french fries can make or break a meal. Fried potatoes come in many forms, so Justin created this class to celebrate a select few. Learn the techniques to perfect potatoes at home, overcome your fear of hot oil, and have a finger-licking meal at the end!
MENU
Duck fat french fries, malt vinegar, parmesan, fresh herbs
Chicken poutine with mushroom gravy and crispy paneer cheese
Smashed crispy fingerling potatoes with garlic truffle aioli
Japanese french fry okonomiyaki, scallion, bonito flakes, kewpie mayo, pickled ginger
Originally from Illinois, Justin Fertitta began working in professional kitchens at the age of 15. After graduating from The Culinary Institute of America in 2004, Justin honed his craft in the trenches of the New York City restaurant scene for over a decade, working in many renowned kitchens including Aquavit, The Waldorf Astoria, Five Leaves and Desnuda. Throughout his career as a Chef, teaching those around him has always been a primary focus and passion.  Justin loves to travel abroad whenever the opportunity presents itself. He's traveled extensively throughout Southeast Asia, exploring the many regional cuisines and wet markets, where he draws much of his culinary inspiration. In 2015, he developed the first ever Chef-in-Training Program at The Doe Fund, a nonprofit that provides job training opportunities for individuals with a history of homelessness, addiction, and incarceration. His experience leading the course for two years solidified a passion for teaching culinary arts. A recent transplant to the Bay Area, he splits his time as a private chef and a freelance culinary instructor. Justin is excited to explore California cuisine and share his experience and passion with those at 18 Reasons.
Photo by Stephanie McCabe on Unsplash