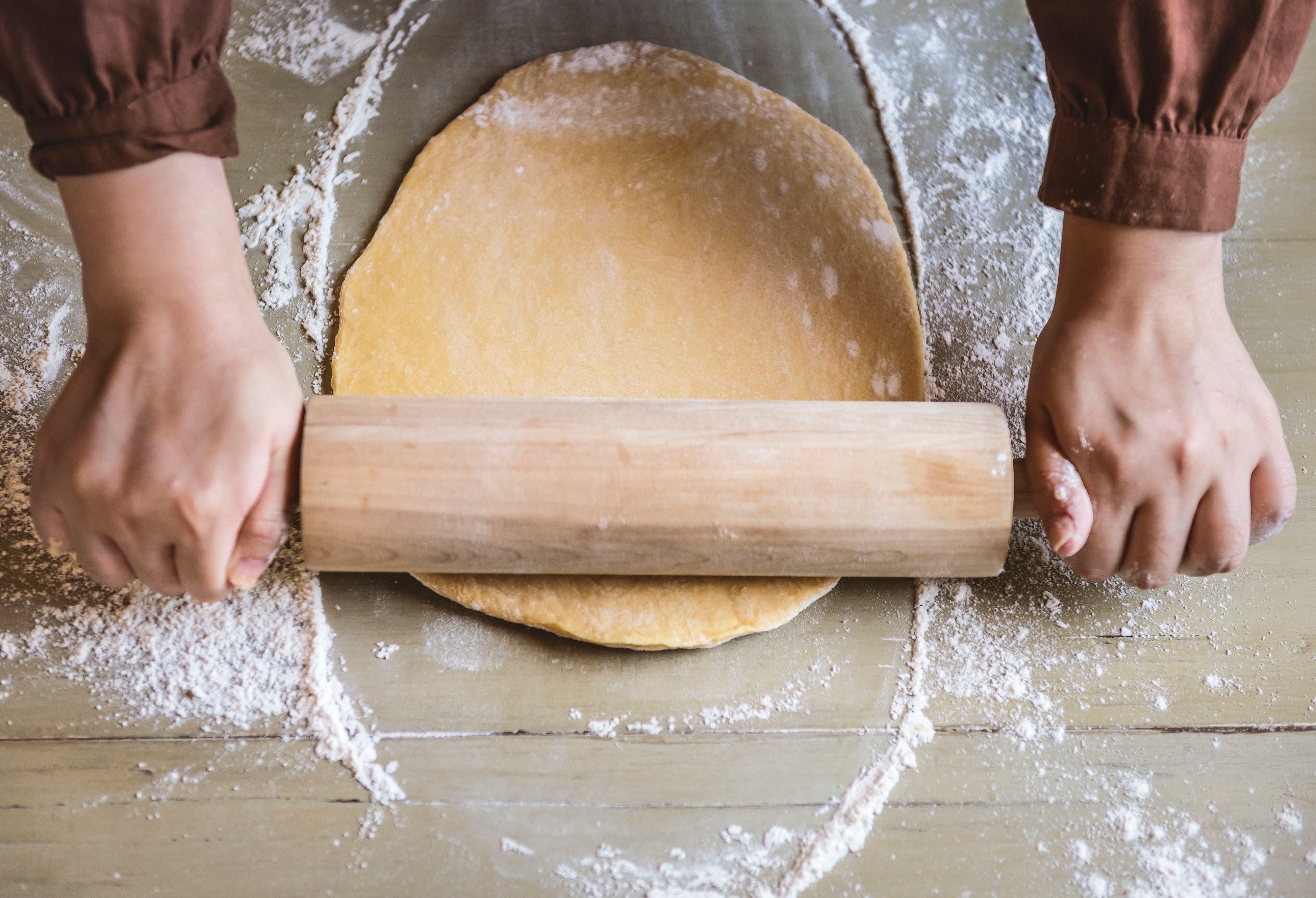 A hands-on desserts class. Savory seasonal salad, dips, and cheeses, will accompany the tasting of sweets, and will be served with wine. You are also welcome to brown bag an alternative dinner.
Italian Carnevale is about pleasure, disguise and mischief. People start partying three weeks before it all culminates in Martedì Grasso, a day long celebration that involves children and adults alike, masked in traditional and innovative costumes. During Carnevale, we indulge in carnal pleasures before bidding indulgences goodbye for the 40 days of Lent. The food tradtion of Carnevale is a particularly sinful one, that of deep fried sweets. Changing from region to region and even city to city, Carnevale fritters are the stuff of children's dreams and the most intense of food memory for many an Italian. This Mardi Gras, join our resident Italian for a cross-regional exploration of these sweets!
MENU
Tortelli di Carnevale — Custard and jam filled beignets 
Frappe — Airy ribbons of crunchy dough 
Frittelle di mele — Apple fritters
Viola Buitoni, a direct descendant of the famed pasta and chocolate family, hails from Perugia, in the heart of Umbria. She came to the US for college, but soon after attending NYU as an economics major, she was drawn back into her genetic passion for food. She ran an Italian catering business and had a shop showcasing the best of Italian food on Madison Avenue in NYC. After moving to San Francisco in 2004 to start a family, Viola can now be found giving lectures on Italian food traditions and trends, and teaching cooking classes in collaboration with 18 Reasons, SF's Italian Cultural Institute and Italian Consulate, Cavallo Point Lodge Cooking School, Draeger's in San Mateo and Blackhawk and Pepperberries in Eugene, OR. Since 2013, she has been a brand ambassador for Baci, the iconic Italian chocolates made by Perugina, the worldwide confectionery brand founded by her great grandfather. Viola has also produced food articles and cooking videos for MissionLocal.org. Recently, she began speaking on panels about tradition and innovation in food production and leading groups to explore local and artisanal food systems and producers in Italy.You can follow her adventures and find information on traveling with her at www.violabuitoni.com.
Photo by rawpixel.com from Pexels