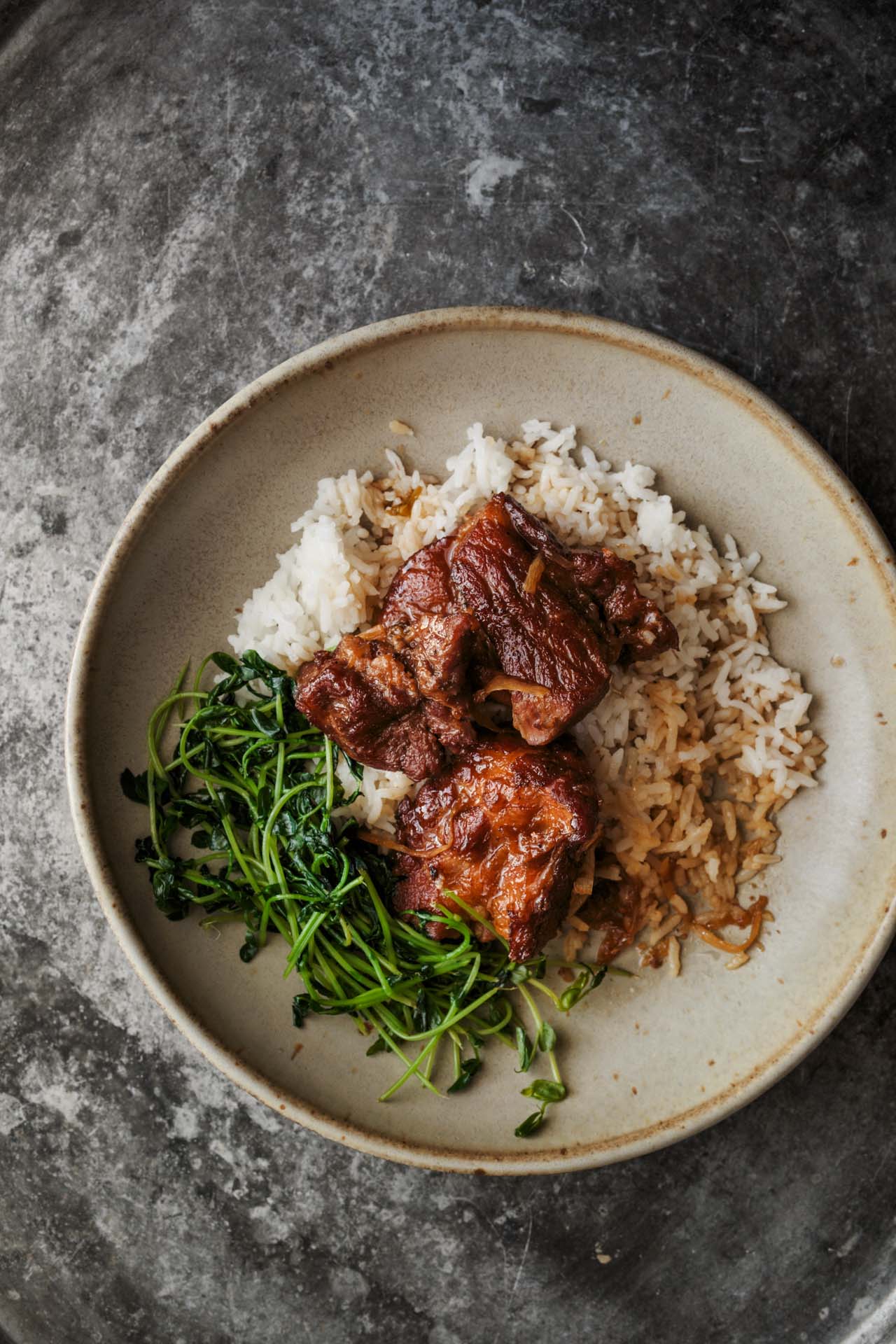 A hands-on cooking class culminating in a family-style dinner served with wine and beer. Copies of Jessica's books will be available for purchase.
We're pumped to welcome Jessica Battilana into our kitchen to kick off a series of classes inspired by her book and column in the San Francisco Chronicle, Repertoire. Every home cook needs an essential collection of durable, delicious, recipes for all seasons. This class will teach your four MVP recipes for cold weather, along with the cooking techniques underpinning each one. If you feel aimless in your cooking, and don't have a few tried-and-true recipes to bust out in the kitchen at any time, these Repertoire classes are for you!
MENU
Tortilla Soup
Chicken and Dumplings
Lamb Ragù
Candy Pork (pictured)
Jessica Battilana is a freelance food writer and recipe developer. Her first solo cookbook, Repertoire: All The Recipes You Need, was be published by Little, Brown in 2017 and she write a bimonthly column by the same name for The San Francisco Chronicle. She is the coauthor of several other cookbooks, her work has appeared in Martha Stewart Living, the New York Times, the Wall Street Journal, Gastronomica, Saveur, Sunset, and multiple editions of The Best Food Writing. A Vermont native, she lives in San Francisco with her wife and children.
(Photo courtesy of Ed Anderson)