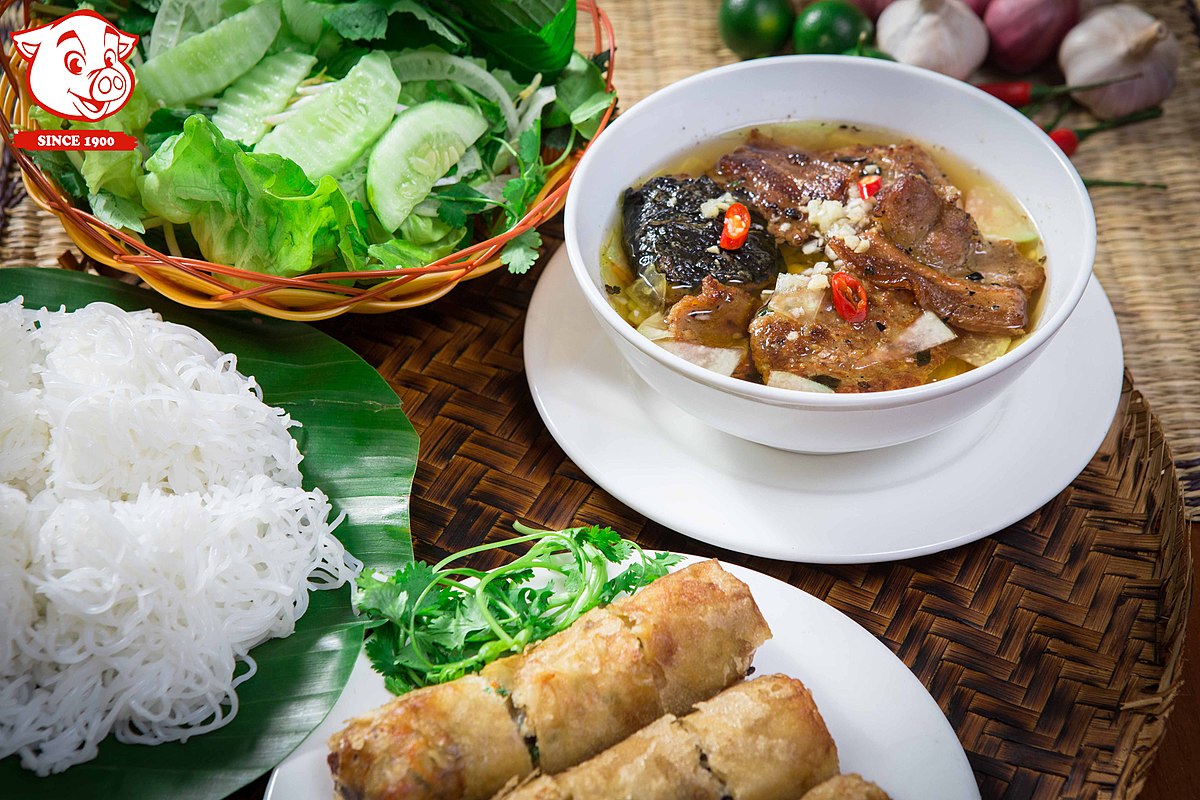 The last Community Dinner of 2018 will feature a new chef to our crew at 18 Reasons, Justin Fertitta. You might have attended his Chicken Butchery and Cookery class in September, where you may have cooked and nibbled on spicy ginger chicken wings while listening to Justin's tips and tricks. For his first Community Dinner, Justin chose to make bun cha, thinking we might need something refreshing after our heavy Thanksgiving meals. He chose bun cha to pay homage to Vietnam, Justin's favorite place in the planet. He has many fond memories of slurping a bowl of bun cha as a late morning breakfast to begin a day's worth of food adventures in northern Vietnam. Whether or not you've had the chance to travel to Vietnam, we hope you gather around our dinner table, enjoy a meal to close out 2018's series of Community Dinners, and meet one of our new teachers.
MENU
Bun Cha, a northern Vietnamese noodle bowl with pork and fresh herbs, featuring:
Thai-style Pork Sausage
R
oasted Fall Squash
Mushrooms
Served with a fish based sauce
*The menu can be made vegan by omitting the sausage and swapping for a vegan "fish" sauce. Please email info@18reasons.org if you need a vegan plate, so we make sure we have enough!
Originally from Illinois, Justin Fertitta began working in professional kitchens at the age of 15. After graduating from The Culinary Institute of America in 2004, Justin honed his craft in the trenches of the New York City restaurant scene for over a decade, working in many renowned kitchens including Aquavit, The Waldorf Astoria, Five Leaves and Desnuda. Throughout his career as a Chef, teaching those around him has always been a primary focus and passion.  Justin loves to travel abroad whenever the opportunity presents itself. He's traveled extensively throughout Southeast Asia, exploring the many regional cuisines and wet markets, where he draws much of his culinary inspiration. In 2015, he developed the first ever Chef-in-Training Program at The Doe Fund, a nonprofit that provides job training opportunities for individuals with a history of homelessness, addiction, and incarceration. His experience leading the course for two years solidified a passion for teaching culinary arts. A recent transplant to the Bay Area, he splits his time as a private chef and a freelance culinary instructor. Justin is excited to explore California cuisine and share his experience and passion with those at 18 Reasons.
ABOUT COMMUNITY DINNER
Once a month, we open our doors to friends new and old, welcoming all to our share a table and a delicious meal. Every month is something different, but it's always $15 and always tasty. Wine and beer are for sale at the event. Kids welcome! 
For our first seating at 6 pm, please click here.
Photo By Buinguyencuong - Own work, CC BY-SA 4.0, https://commons.wikimedia.org/w/index.php?curid=70773411