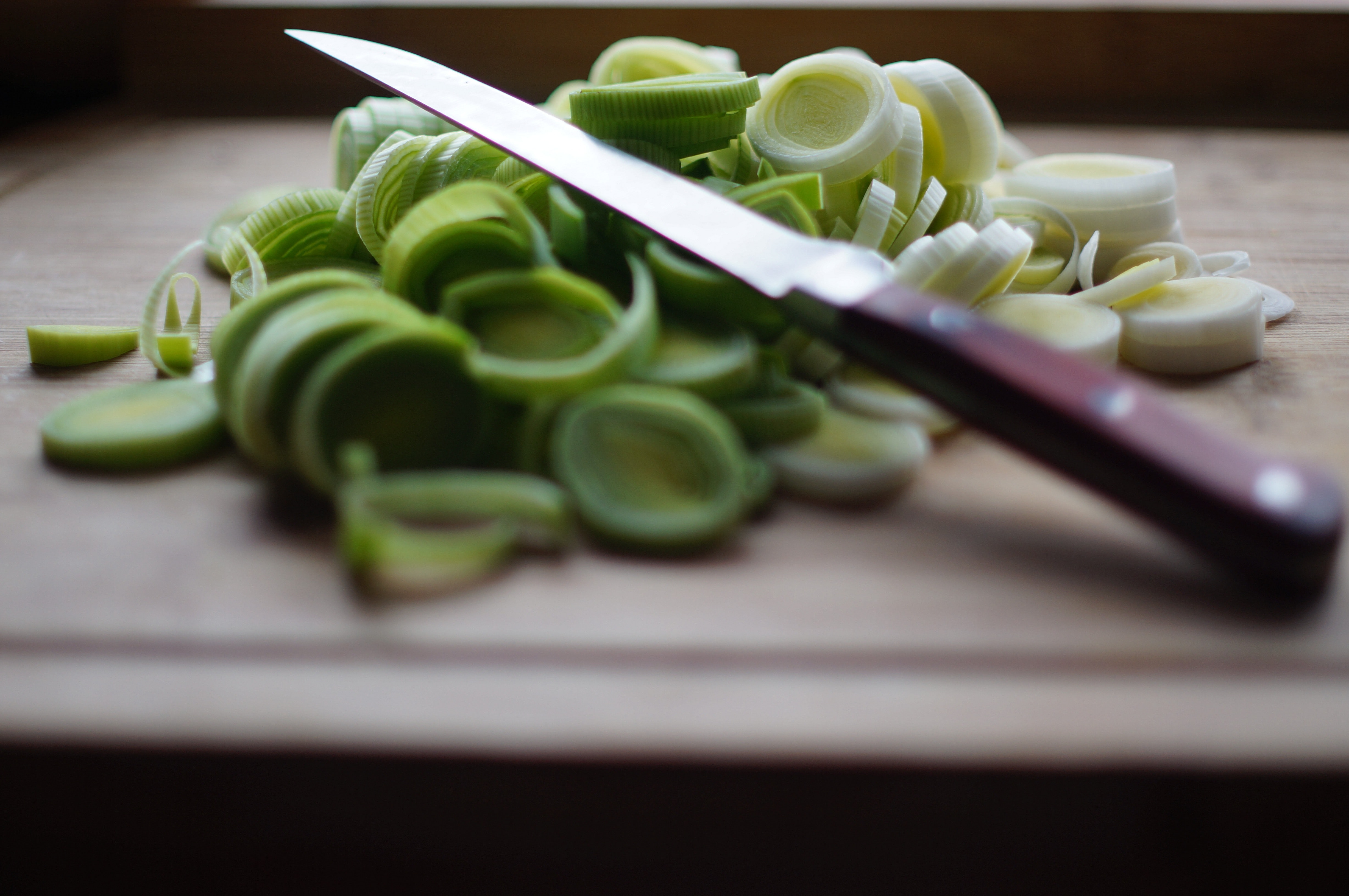 A hands-on cooking class culminating in dinner served with a glass of wine or beer.
Marché Bastille, or the Bastille Farmer's Market, is one of the largest Parisian food markets offering an abundance of mouthwatering produce. Open twice a week, it draws large crowds to its 50+ open-air, specialized food stands selling the very best in produce, breads, cheeses, meats and seafood. If you were a Parisian resident, this could be the menu you create to celebrate peak produce as the days get shorter, the nights cooler, and the air crisper. 
MENU
Fromage Fort — "Strong Cheese" with White Wine & Aromatics
Poireaux aux Pommes de Terres — Leek & Potato Soup
Carré D'Agneau aux Herbs — Rack of Lamb with Mustard & Herbs
Tian de Légumes L'automne — Autumn Vegetable Tian
Purée de Céléri-Rave — Celery Root Purée
To finish the meal, a bite of Bi-Rite Creamery Seasonal Sorbet to celebrate the fruits of late fall!
*Menu subject to change due to availability of produce
Zoé McLaughlin
 was born in Paris and raised in San Francisco. She graduated from Le Cordon Bleu in Paris and worked in restaurants in France while she wrote and published her first cookbook – a collection of family recipes influenced by her multicultural upbringing.  She now lives in San Francisco, where she works in the non-profit culinary world and hosts online cooking demonstrations.  She has a passion for bringing together the diverse flavors and culinary traditions of the Bay Area with the time tested techniques of classical French cooking.
(Photo courtesy of Pixabay)