Community Can Jam: Peaches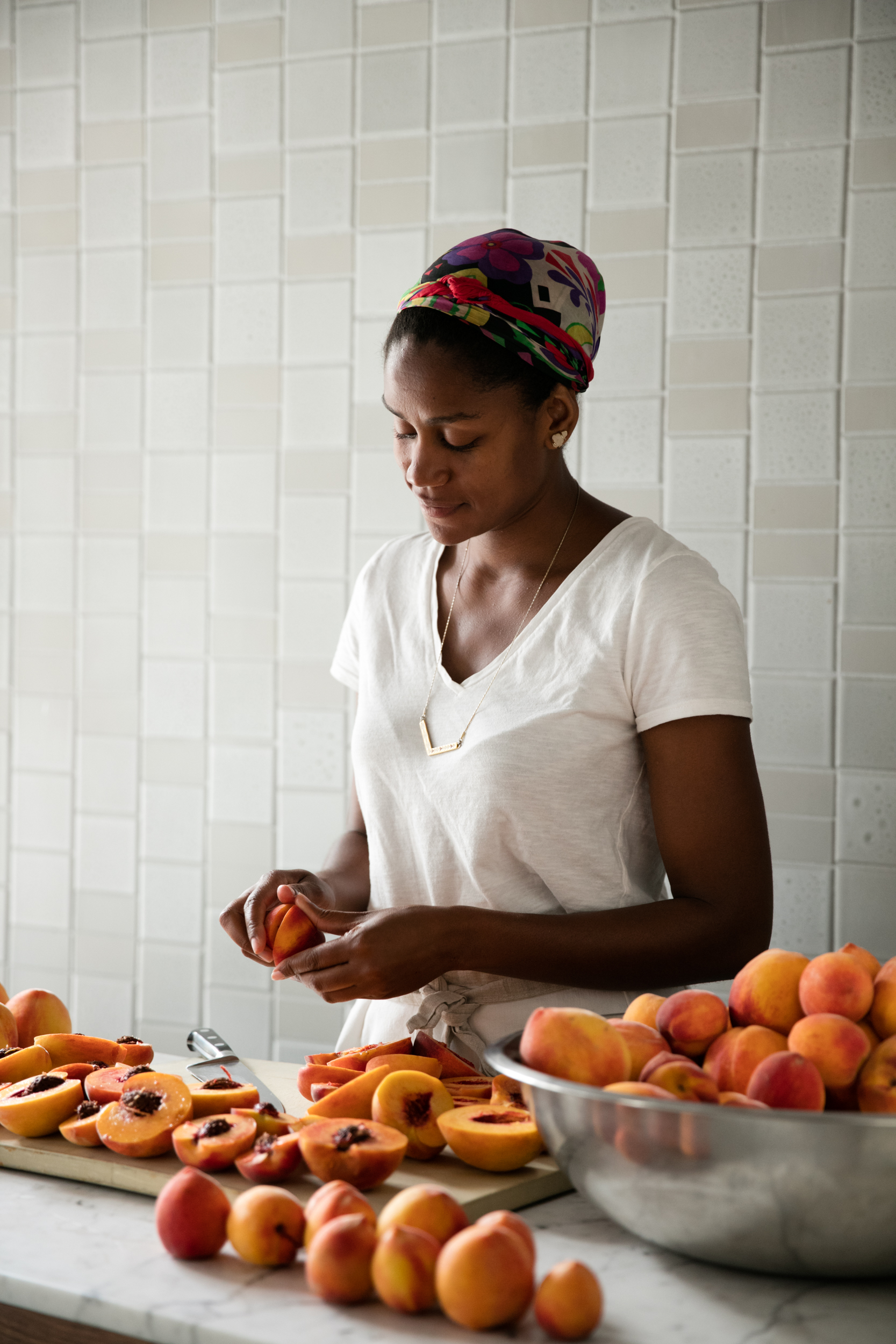 A hands-on collaborative preserving class culminating in a shared light snack of with a glass of wine or beer while we wait for the canners to finish sealing our freshly made preserves! Students will take home hot jars home, so be prepared.
In this very hands-on, 4-hour preserving class, 
Shakirah Simley
 (
founder of Slow Jams
, Good Food Award Preserves winner, and Bi-Rite Market's former 
 'Canner In Residence'
) will teach participants practical applications for capturing California's bounty. We will cover an introduction to canning theory, safety and preserving basics; you will learn Shakirah's canning secrets and how to tackle local produce like a champ! Prime your summer pantry for "putting up" a 
Peach Meyer Lemon Preserve 
using Shakirah's seasonal favorite, fresh and fragrant local peaches. 
Whether you're a preserving newbie or looking for new tricks, this class is suitable for all learners. Class participants will receive (4) hours of hands-on canning instruction, a packet of signature recipes, full jars of everything we make, and a serious boost of canning confidence. There are limited spaces and Shakirah's canning classes always sell-out quickly – sign up today! 
Shakirah Simley is a long-time preserving instructor for 18 Reasons and former Canner in-Residence for Bi-Rite, in charge of its recipe development and production for its PUBLIC label line. Named one of Zagat's "30 under 30" in 2013, she is also a certified Master Food Preserver though the UC San Mateo/San Francisco County Extension.
Beyond jam, Shakirah is a community organizer and writer and has a over a decade of experience working on food equity policy issues, as well with labor and national youth organizing campaigns. She is a 2017 recipient of the Exchange Fellowship with Stone Barns Center for Food and Agriculture, and the co-founder of Nourish|Resist, a multiracial organizing collaborative dedicated to using food spaces and people as tools for collective resistance. She is the former Community Programs Manager for Bi-Rite, an independently-owned, family of sustainable food businesses in SF. She received her Master's degree via a Fulbright scholarship to the University of Gastronomic Sciences in Bra, Italy and received her undergraduate degree from the University of Pennsylvania. Shakirah currently manages community benefits programs that prioritize environmental justice and equitable economic development for the San Francisco Public Utilities Commission. Her writing has appeared in the Huffington Post, Civil Eats, SF Chronicle, and the recently published, Feed the Resistance.