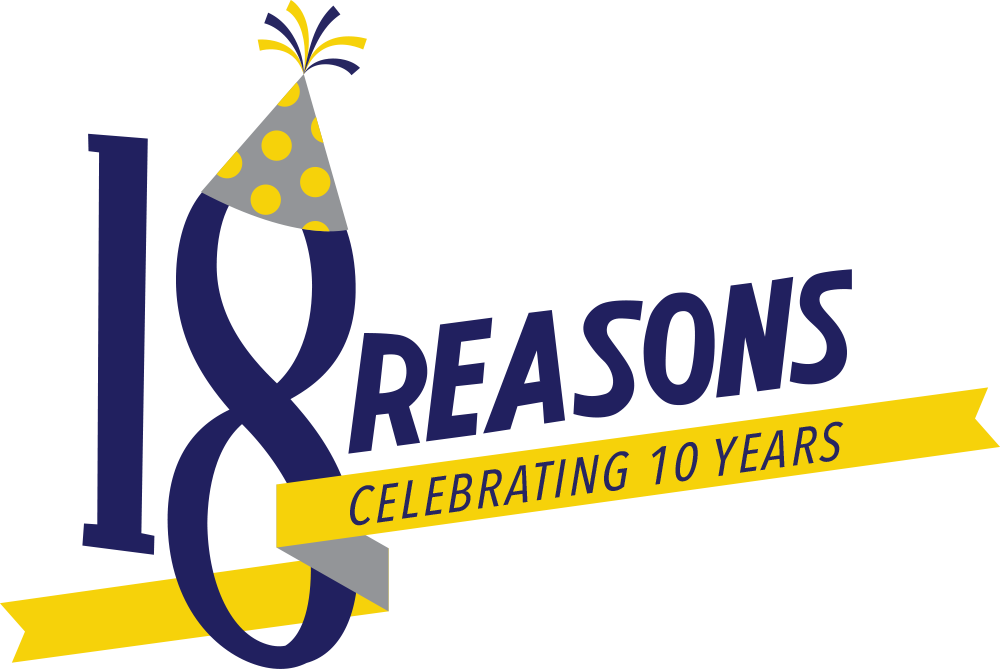 To celebrate our 10 years of community building and empowering home cooks in the Bay Area, we are throwing ourselves a party in the style of one of our past traditions, 18th Hour Café! We'll have a menu featuring craft beer and amazing wine curated by John Lee, selected cheese and charcuterie from Bi-Rite Market by Heather Biscoe Tarman, small plates, and Tartine bread; prices range from $3-$20. You'll be happily served by 18th Hour alumni Andrea Barton-Elson and Brittany Smail!
MENU* prepared by fantastic 18 Reasons alumni, Morgan Maki and Olivia Maki
Salad
Stone fruit, toasted almond, small lettuces, herbs, lemon vinaigrette
Soup
Tomato and cucumber gazpacho, olive oil drizzle
Chef's Choice
Salt cod brandade crostini with shaved radish, gremolata
*subject to change due to ingredient availability
We'll have birthday cake (because what kind of party doesn't have cake?!) from our awesome friends at Bi-Rite Creamery, who have supported our programming by sharing their kitchen these past few years.
We're featuring fiddler Karen Celia Hall and acoustic guitarist Ben Sigelman and their old timey tunes. A regular fixture at 18th Hour Cafes in the past, we're glad to have them back for a special appearance.
Our bathroom will have an art installation from Julie Kahn, one of the artists we've collaborated with in our history as an art gallery. Her installation will be up for the entire anniversary month of June!
We're inviting staff and teachers who have been involved in our history (our alumni, so to speak), and we hope you can stop by, say hello to old and new faces, have a bite and a sip, and leave your memories of 18 Reasons on our interactive timeline mural.
Registration is optional for this event! Feel free to just drop in.