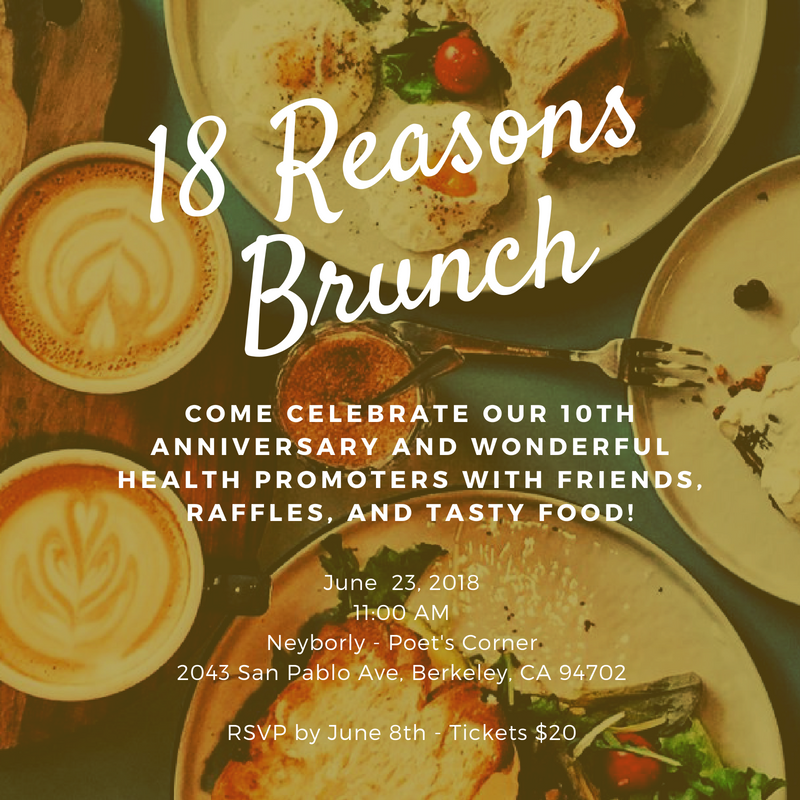 18 Reasons is celebrating its 10th Anniversary! As a part of the festivities, we are hosting a brunch on Saturday, June 23 to celebrate and thank YOU for all of the amazing work that you've invested into our Cooking Matters programs. Cooking Matters in the Bay Area has flourished because of health promoters, volunteers, and community members like yourself, and we would like to take this opportunity to acknowledge the impact that you have had in the community.
Bring your friends and family and come join us for a delicious brunch prepared by 18 Reasons staff!
For brunch, we will be serving:
A seasonal roasted vegetable frittata
A whole grain and vegetable salad
A fruit salad
Fresh pastries from Starter Bakery
Coffee & Tea
We hope you can join us in celebrating our Cooking Matters program and our amazing community.