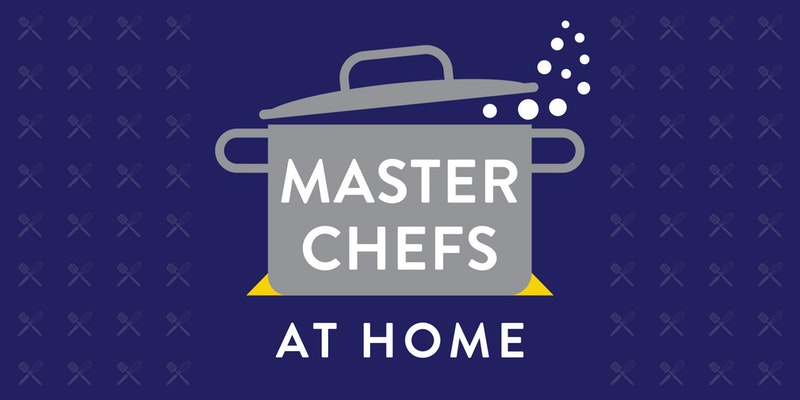 TICKETS SOLD ON EVENTBRITE. CLICK HERE TO BUY TICKETS.
Great home cooking is at the heart of everything we do at 18 Reasons. This year, we are celebrating 10 years of bringing people together to cook, eat, and build stronger, healthier communities. We have invited some of San Francisco's best chefs to join us in celebrating our success and helping us create a strong foundation for the next decade.
Join 18 Reasons, Chef Melissa Perello, Chef Craig Stoll, Chef Gabriela Cámara, and Kris Hoogerhyde of Bi-Rite Creamery for an evening of delicious food and community building to raise money for 18 Reasons' Cooking Matters program.
State Senator Scott Wiener will join us to deliver the keynote address.
Great home cooking brings us together. Whether cooking for a crowd or just for one, on a tight budget or splurging for a special occasion, the daily decisions we make in our kitchens every day keep us happy, healthy and connected to the people we love. At 18 Reasons, we empower and inspire our community of home cooks through hands-on classes and powerful education.
Our Cooking Matters program helps 3,000 low-income families save money and learn to buy, cook, and eat good food every day. As summer approaches, many families who count on free school breakfast and lunch for their kids during the year struggle to keep their families well fed on a tight budget. With your help, we can keep families cooking and eating good food all year round.
Join us for our spring fundraiser for the Cooking Matters program at The Pearl, the most beautiful space in the Dogpatch, for an unforgettable evening.
Stay tuned to our Facebook page and the 18 Reasons newsletter for updates as we add more great chefs to the lineup and confirm details about the evening's festivities.
MENU (details coming soon!)
Appetizers by the 18 Reasons culinary instructors
First course by Melissa Perello of Frances and Octavia
Main course by Craig Stoll of Delfina and Gabriela Cámara of Cala
Dessert by Kris Hoogerhyde of Bi-Rite Creamery
TIMELINE
5pm - VIP Champagne with the Chefs
6pm - Doors open
7:00 - Dinner is served. Meet graduates of our program, and bid on great auction items.
8:00 - Live auction!
9:30 - Farewells

Many thanks to our sponsors:
Everlane
BiRite Food Service Distributors
The San Francisco Giants
The Golden State Warriors
New Resource Bank
Pitman Farms
Dairy Delivery
Straus Family Creamery
ECRS
Earl's Organic Produce
Califia Farms
ItalFoods
Instacart
OneDigital