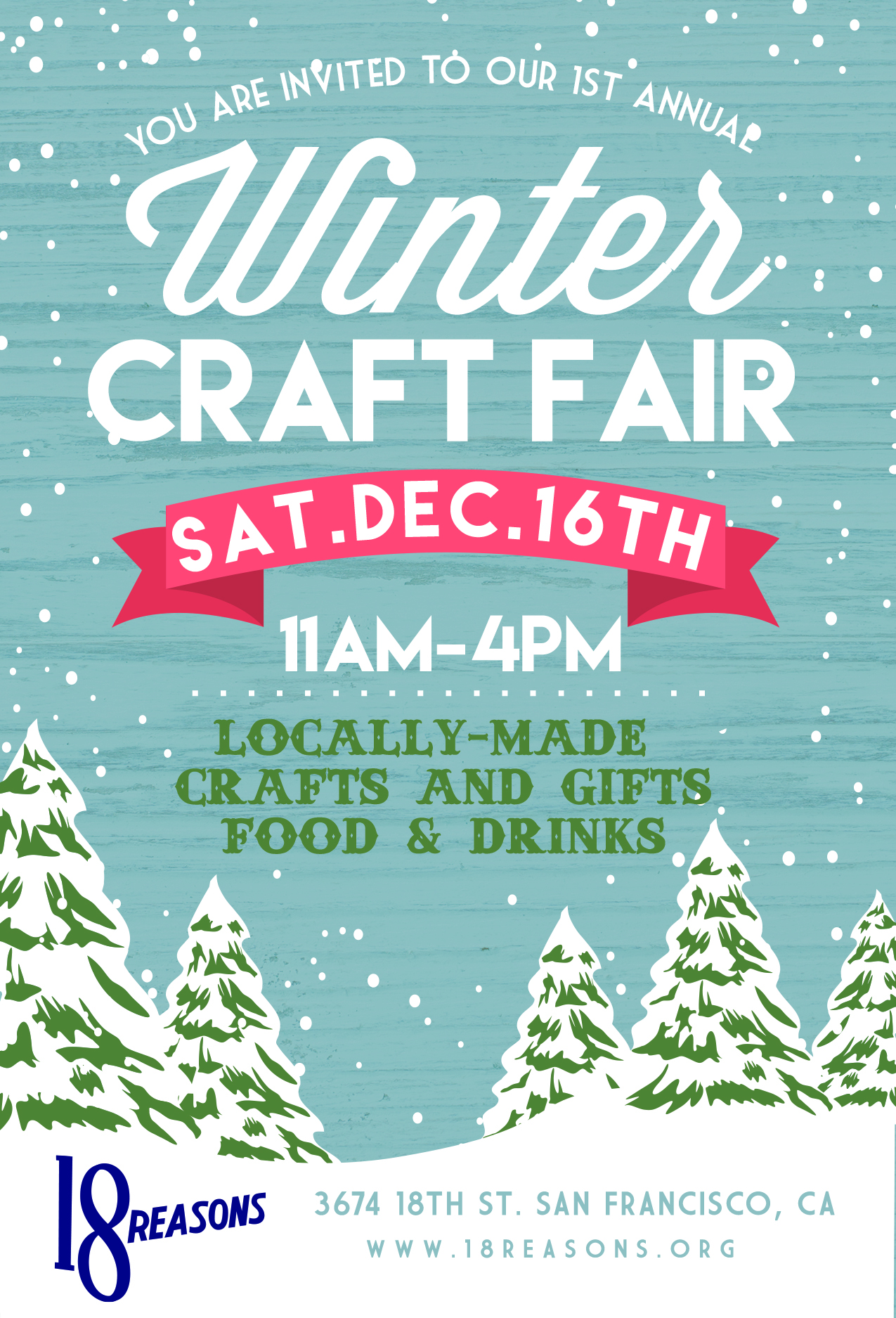 Drop by for our first Winter Craft Fair! We invite you to check out original handmade items from some of our wonderful teachers, volunteers, and event staff. We'll have artisan goods to fit all budgets (many are $50 or less) and they include jewelry, body care products, potholders, clothing, cards and prints, herbs and medicines, granola and preserves, and cookies! 18 Reasons will also be around to sell memberships, gift certificates, and books written by two of our amazing teachers, Michelle McKenzie's Dandelion and Quince and Samin Nosrat's Salt, Fat, Acid, Heat. 
Vendors include:
Elizabeth Howe of The Land Apothecary
Matlena Hourula of Apila Design
and more!
No ticket needed. Come on by and hang out with us and support our local makers!