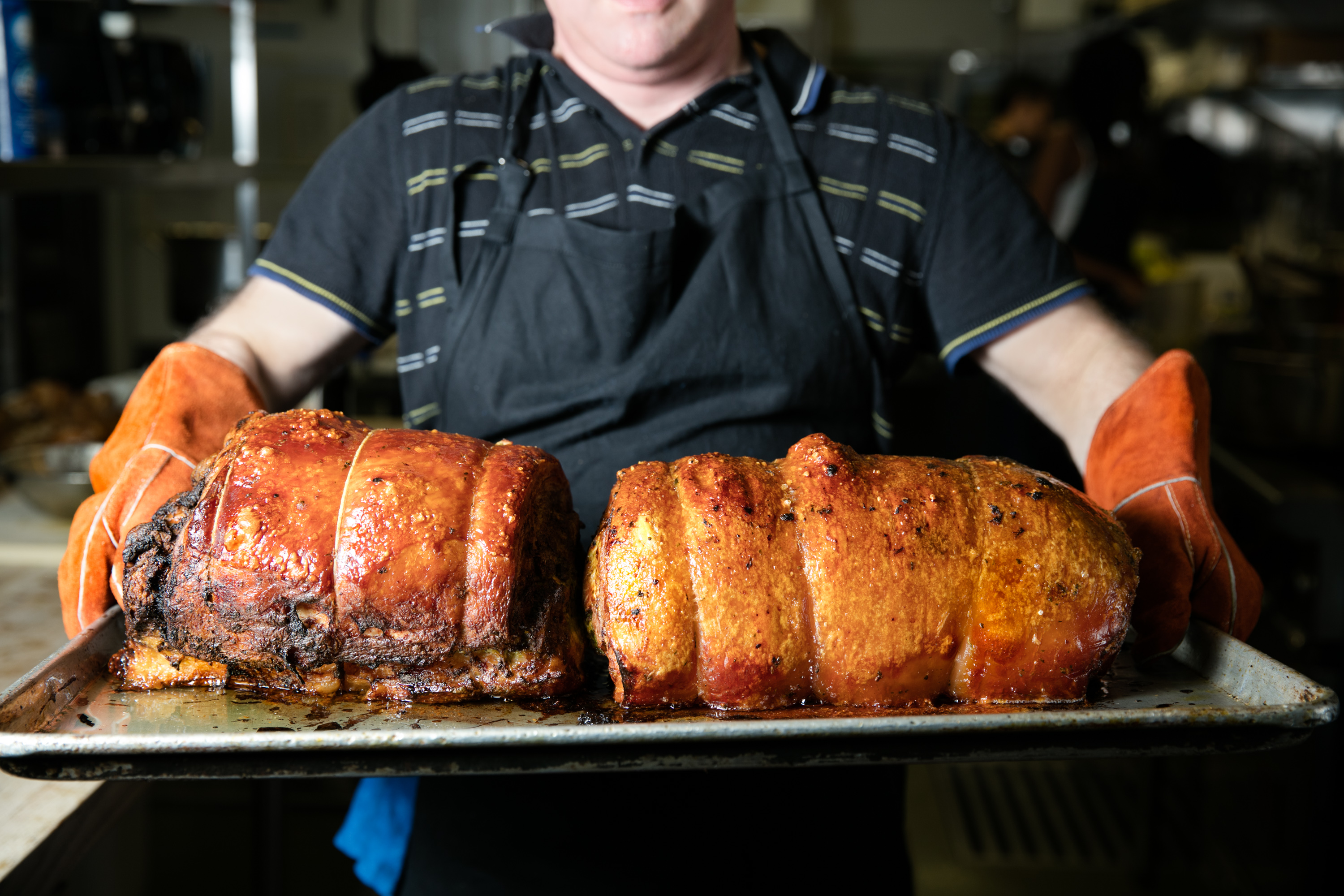 A seated dinner. Guests are welcome to BYOB wine and beer; we will also have bottles for sale.
As we gear up to release our cookbook, Feed Your People, this winter, we invite you to join us for a dinner so delicious, just the name of the dish gets carnivores' salivating. 
Porchetta.
A classic porchetta is made using most of a pig, which is deboned, seasoned, rolled, tied, and roasted outdoors on a spit for hours. Numerous regions of Italy claim the porchetta as their own, and throughout the year, special festivals (sagre) are held in its honor that bring together locals and tourists alike to feast on the succulent pork and the local wine at long communal tables set up in the town square. This pop-up will feature a porchetta recipe created by chefs Andrew Dovel with Gayle Pirie of Foreign Cinema restaurant in San Francisco's Mission District. This recipe respects the grand scale of Italian porchetta and mirrors the generosity of Gayle and her husband, John Clarke, who have been chefs and co-owners of Foreign Cinema for over twenty years.
Feed Your People features this recipe and more, created by some of our favorite chefs, representing foods they love to gather around. 18 Reasons' own Chef Mike Weller will take on Andrew and Gayle's recipe in our kitchen. Join us for a fun, relaxed evening, featuring the generosity of Llano Seco's bounty! 
MENU
Braised Tuscan Kale with Llano Seco Beans
Bi-Rite Creamery Seasonal Sorbet
ABOUT FEED YOUR PEOPLE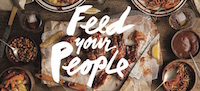 Feed Your People
is a community-based cookbook created by local author Leslie Jonath, with recipes for crowd-pleasing, big batch cooking from warm-hearted cooks, chefs, and grandmas for the foods we gather around--from backyard barbecues and soup suppers, to hand-wrapped tamales, dumpling dinners, and seafood boils.  Whether for a family reunion, a DIY wedding, holidays, memorials, non-profit fundraisers or a neighborhood block party, this book will inspire you and make cooking for your community a delicious, affordable, fun, memorable feast. Feed Your People will be published this winter by Powerhouse Books. 
Click here
 to learn more.
Born in the Haight Ashbury neighborhood of San Francisco, 
Mike Weller
 grew up in suburbs of San Jose, where he discovered cooking as his first profession and lifetime passion. After wandering through typical teenage jobs at pizza joints and ice cream parlors, Mike's first "restaurant" job was with Sambo's Coffee Shops, slinging hash and cooking eggs for the bar rush and Sunday breakfast crowds.  He moved on to help open several restaurants, attend the California Culinary Academy, and study under European chefs with Michelin backgrounds. Later, Mike served as an executive chef for catering companies, wineries and country clubs.  When his son was born, Mike transitioned his career into teaching, returning to the CCA where he eventually became the Executive Chef and Director of Academics.  Having taught for Le Cordon Bleu North America in both online and brick and mortar schools, Mike is thrilled to return to teaching in a neighborhood-based community.  When he is not teaching he tends to his backyard garden, helps his wife to can and preserve food, and loves to cook for his friends and family.