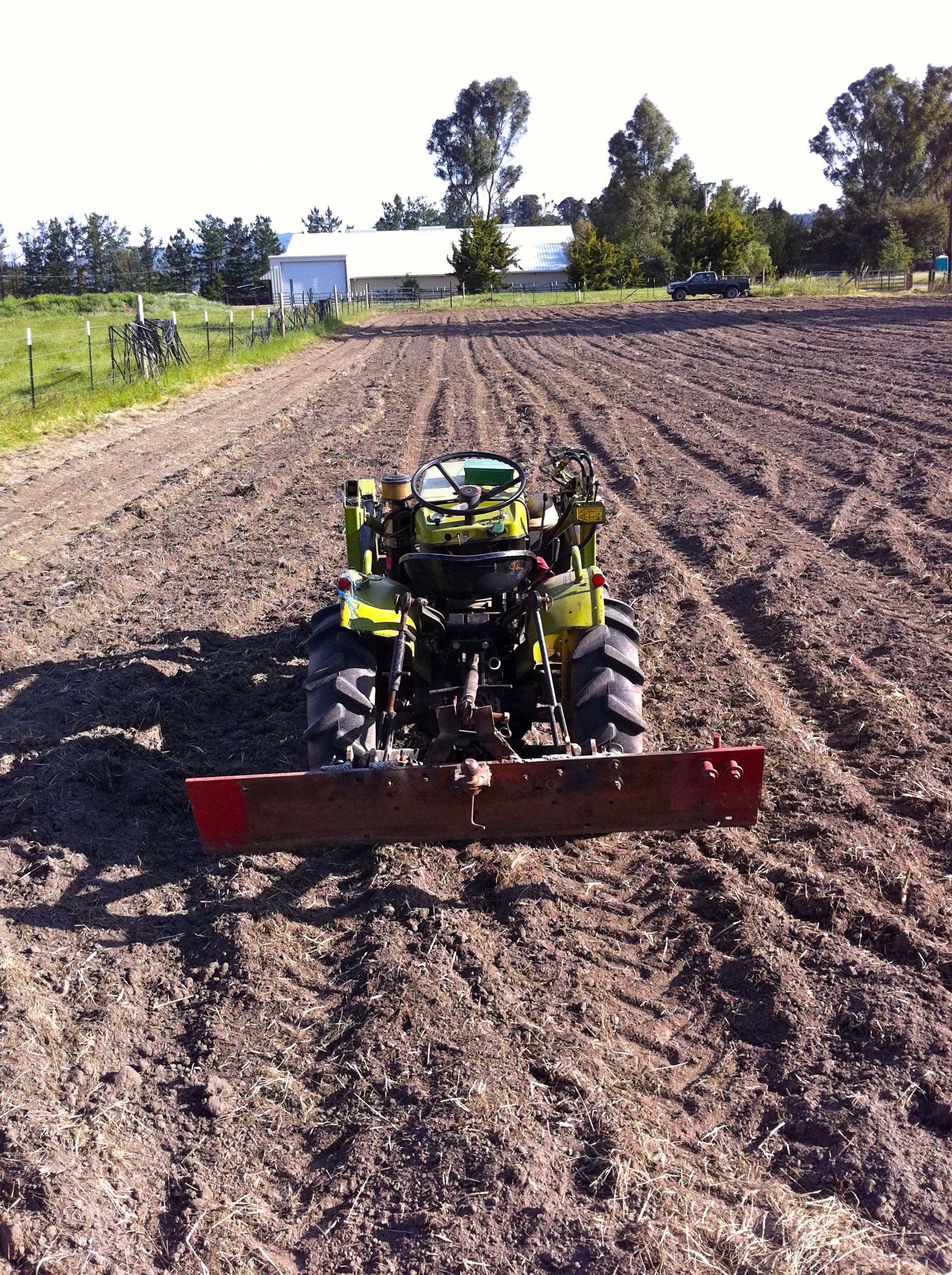 A four-course dinner with a group discussion led by two guest speakers. Wine and beer will be available for sale, or you may BYOB wine and beer.
Layla Aguilar and David Garci-Aguirre first met in college over 20 years ago. Their paths through agriculture have run rather parallel, as they started as liberal arts majors in Santa Cruz to now managing Bi-Rite Farm in Sonoma and producing olive oil at Corto Olive Co, respectively.  We invite you to join us around a dinner table filled with Bi-Rite Farm's beautiful bounty and Corto olive oil, as we talk about current issues in agriculture. Layla and David will share stories of their work while we feast on a vegetarian meal prepared by 18 Reasons' Chef Mike Weller.
MENU (subject to change due to availability of produce):
Appetizer:
Mezze Platter: Stuffed Cherry Tomatoes, Minted Summer Squash Cakes, Sprouted Broccoli and Corto Olive Oil Pesto, Armenian Cucumber Tzatziki
Soup:
Chilled Honeydew Soup, Blessing of Extra Virgin Olive Oil
Arugula, Crostini of Mascarpone, Cantaloupe, and Chilies
Entrée:
Ajvar Stuffed Corno di Torro Peppers
Painted Pony Bean Ragout, Baby Golden Beets, Scorched Green Beans
Dessert:
Polenta Olive Oil Cake
Heirloom Tomato Sorbet, Candied Basil
Layla Aguilar manages a three acre farm for Bi-Rite Markets in Sonoma, CA.  She grew up in Los Angeles and attended UC Santa Cruz, graduating with honors in Women's Studies. After graduating, Layla spent several years working with children in garden and farm settings before attending the CASFS apprenticeship at UCSC.  She worked two seasons as Assistant Miller for Olive to Bottle, the first mobile olive mill in the US, spent a season farming in upstate New York, and helped her friend start a family farm in western Virginia. In 2013, she landed back in CA  - this time in Sonoma County.  The past 4 years with Bi-Rite Farm has allowed her to grow immensely as a farmer, with everyday being an exciting new challenge.  Layla enjoys feeding people well, hiking the Sonoma County hills with her dog, and spending her winters looking at seed catalogs.
David Garci-Aguirre is the Vice President of Operations and Master Miller at Corto Olive Co. Corto is a family-owned company and is the second largest producer of Extra Virgin Olive Oil in the United States. Corto is committed to producing high quality oils, and under David's direction, Corto's research laboratory and state-of-the-art processing facility are helping to advance olive oil research and production techniques. David's career in olive oil production began in 2009, when he pioneered mobile olive oil production in California.  As the co-inventor and operator of Olive to Bottle, North America's first mobile olive mill, David produced numerous award-winning oils, including four Best In Class awards at the California Olive Oil Council Competition in the course of three years.  He remains dedicated to the advancement of olive oil production, research, and education.
Born in the Haight Ashbury neighborhood of San Francisco, Mike Weller grew up in suburbs of San Jose, where he discovered cooking as his first profession and lifetime passion. After wandering through typical teenage jobs at pizza joints and ice cream parlors, Mike's first "restaurant" job was with Sambo's Coffee Shops, slinging hash and cooking eggs for the bar rush and Sunday breakfast crowds.  He moved on to help open several restaurants, attend the California Culinary Academy, and study under European chefs with Michelin backgrounds. Later, Mike served as an executive chef for catering companies, wineries and country clubs.  When his son was born, Mike transitioned his career into teaching, returning to the CCA where he eventually became the Executive Chef and Director of Academics.  Having taught for Le Cordon Bleu North America in both online and brick and mortar schools, Mike is thrilled to return to teaching in a neighborhood-based community.  When he is not teaching he tends to his backyard garden, helps his wife to can and preserve food, and loves to cook for his friends and family.