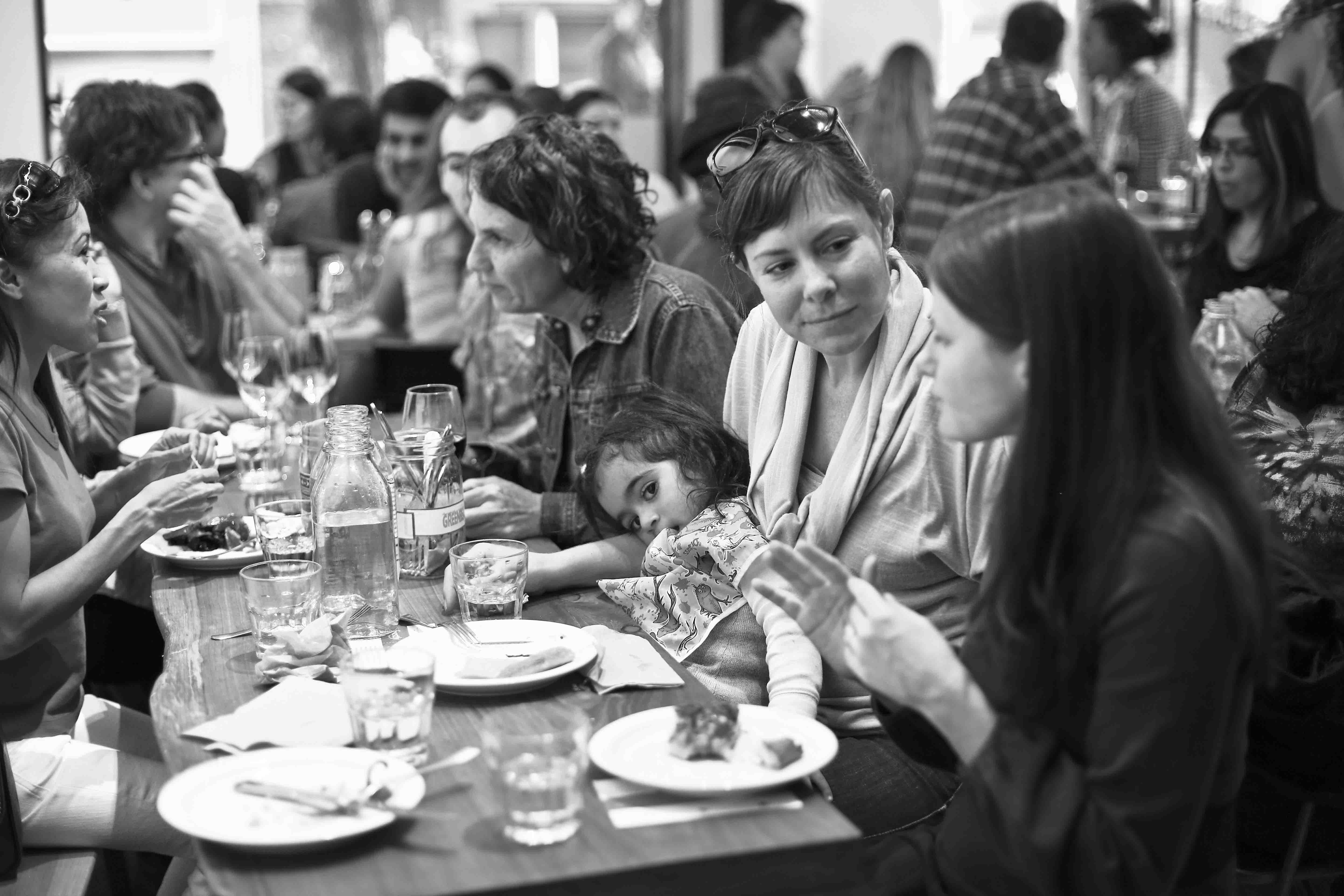 A seated dinner. Guests are welcome to BYOB wine and beer; we will also have bottles for sale.
We need a Nyonya restaurant in San Francisco. Until we do, let Linda Tay Esposito cook for you at 18 Reasons. Of all the different foods coming out from the multi-cultural Malaysia, Nyonya is the one closest to her heart (and belly). It is a 500-year-old fusion cuisine born from marriages between local Malay women with Chinese traders taking shelter in the Malayan peninsula while waiting for the change in trade winds. Nyonya food merges Chinese freshness, with the hot and tangy flavor of Malay foods, dotted with fragrant herbs and spices.
MENU
Belachan Chicken Wings
Beef Cheek Rendang Tuk
Assam-Petai Prawns
Pineapple Salted Fish Curry
Turmeric Sticky Rice
Pickled Green Papaya
Black Glutinous Rice with Coconut Milk
Linda Tay Esposito is a self-taught chef whose food represents a tribute and a commitment to the authenticity of the cuisines of the Pacific Rim. She grew up in Malaysia, lived in China and Hong Kong and traveled extensively in the region exploring the vast culinary offerings and traditions, and capturing the essence of the local cuisines. She brings these exciting flavors, passion and knowledge to the classroom. Her style of teaching makes even the most complex of curries simple to make and a gastro-adventure experience of "Flavor Explosions."
A freelance culinary educator, Linda teaches at the The Cooking School at Cavallo Point and at Sur La Table Cooking School. Previously, she was a lead chef at Parties That Cook where she teaches global cuisines in a team building setting.  She started her teaching career at Whole Foods Market Culinary Center. Most recently, she was head of operations and chef at Bay Area's artisan tofu maker, Hodo Soy. She writes a food blog at www.flavorexplosions.com