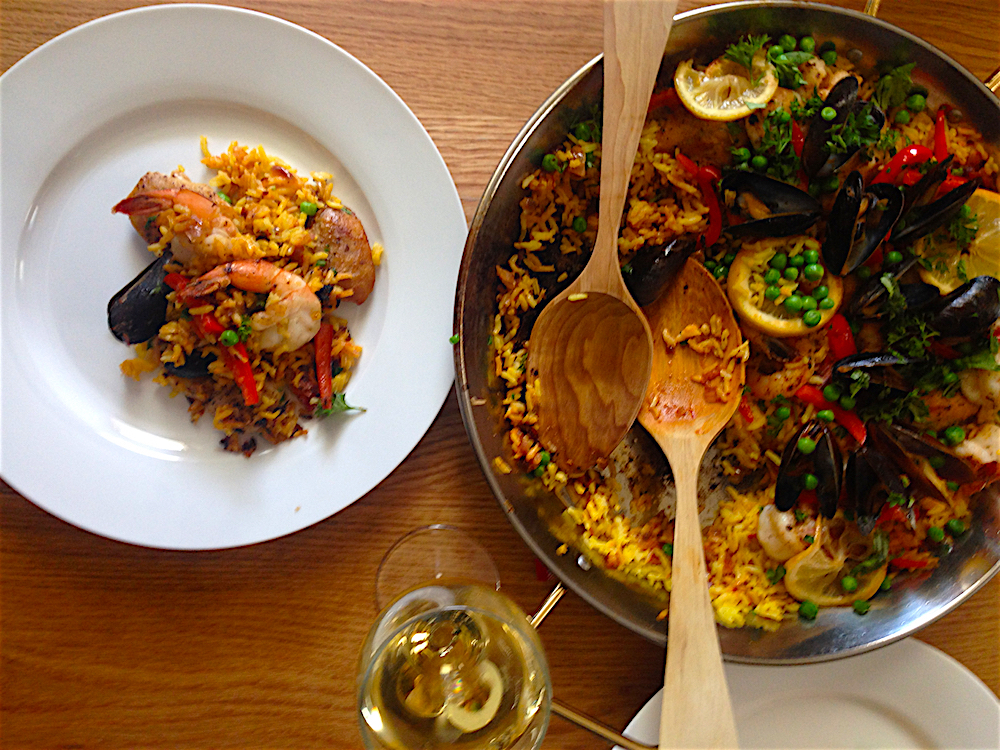 A hands-on cooking class culminating in dinner served with wine and beer.
The Spanish paella is popular all over the Americas, and each culture has made it their own. In Peru, they adapted the dish using some of their most prized ingredients, including the striking aji amarillo. In this hands-on cooking class, Nico Vera will teach us how to prepare this traditional criollo dish, served with a side of his always captivating tales and tips. 
MENU
Seasonal Green Salad
Arroz con Mariscos -- Peruvian paella
(includes onion, shrimp, squid, and mussels; substitutions and omissions cannot be made)
Salsa Criolla 
Suspiro Limeño -- a sweet dulce de leche custard topped with a meringue cloud
Born in Peru and based in San Francisco, California, Nico Vera is the founder, chef, mixologist, writer, and photographer for Pisco Trail. As a regular teacher and guest chef at 18 Reasons, his pop-up dinners and classes are a gastronomical tour of Peru's criollo cuisine and its unique culinary history. Visit Pisco Trail's calendar for a preview of upcoming events, or explore cocktails and recipes that are a 500 year fusion of Inca, Spanish, African, Chinese, and Japanese ingredients and cultures. In addition to the blog, you can follow Pisco Trail's adventures on Twitter, Facebook, and Instagram.