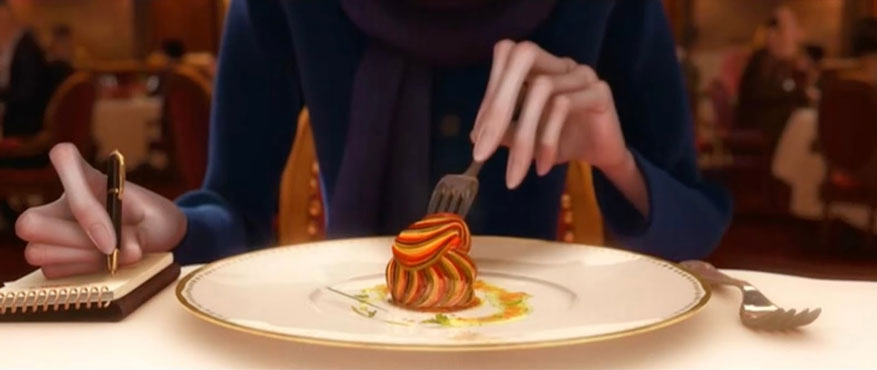 A hands-on class culminating in dinner served with wine and beer.
Before Camila turned to a career in food, she had a long career as a literature professor. After years of teaching Spanish regional cuisines at 18 Reasons, Camila is eager to unite her original love of the written word with her love of food and share it with our community. In this new class, Camila will guide you through the fascinating connection between language and food. We hope this class will not only teach a delicious menu, but inspire insightful conversations about literature and food. Though this isn't a Spanish menu, Camila's love for building relationships sobremesa (over the dinner table) will still be part of her class.
MENU
Avocado stuffed with Crabmeat and Homemade Mayo from Sylvia Plath's The Bell Jar
Dover Sole with White Sauce from Virginia Woolf's A Room of One's Own
Ratatouille from Pixar's Ratatouille, a scene that references Marcel Proust's In Search of Lost Time and "involuntary memory"
Madeleines from Marcel Proust's In Search of Lost Time
Camila Loew
 holds a Ph.D. in Humanities and is a certified nutrition consultant. She lived in Barcelona for 15 years, and learned, through health-supportive culinary schools in Spain and NY, but mostly by cooking from local markets, that the best cooking relies on simple recipes with outstanding ingredients. That's the Mediterranean way she conveys in her classes, along with the concept of sobremesa, which happens to be the name of the company she runs. Sobremesa is the leisurely time we spend gathered around the table. In addition to running Sobremesa and Sobremesa Culinary Tours (through which she offers food-centric journeys across the ocean for fellow food-loving travelers), Camila teaches her love of regional Spanish and Mediterranean cuisines at The Cooking School at Cavallo Point, Ramekins Culinary School, and Bauman College as well as 18 Reasons. She also teaches Eating for Healing at the Cancer Support Community. For more info visit sobremesa.us  and sobremesa-tours.com.