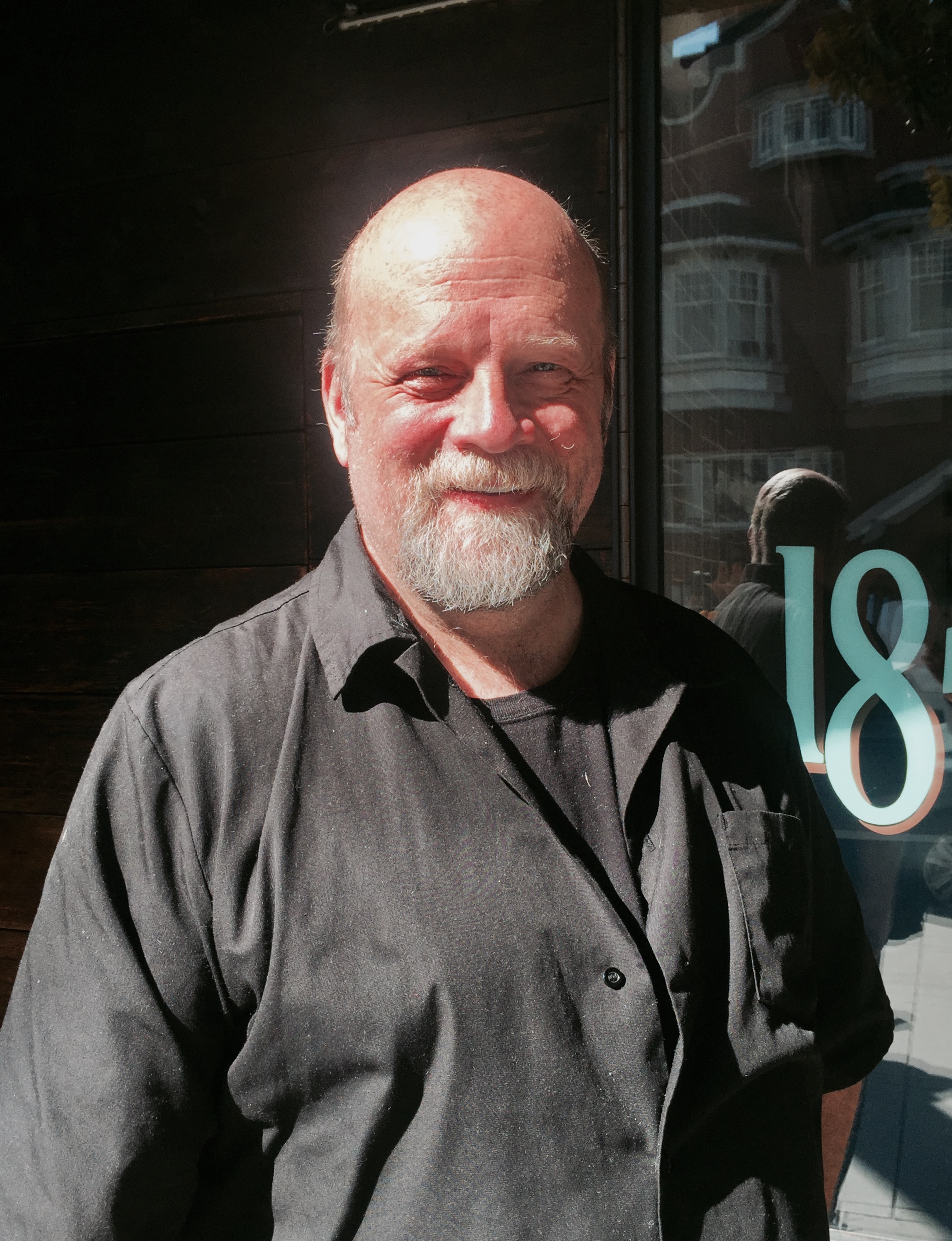 The 18 Reasons family has a new member, Mike Weller! He joins us as our new Chef and Culinary Instructor after many years of cooking and teaching all over the Bay Area, including at Le Cordon Bleu. For his debut Community Dinner, Mike chose to feature hearty, rustic French food. Not the elevated, white tablecloth experience of exclusive restaurants, but a meal evoking the warmth of the French grandmother you never knew. Though Mike isn't a French grandmother (rather, a Bay Area father to a teenage son), he can't wait to nourish you all in his new dining room at the 18th St Classroom.
MENU
Poulet Grand Mère - Grandma's chicken with bacon, pearl onions, mushroooms
Dauphinoise Potatoes
Glazed Root Vegetables
Chicken Liver Crostino
Born in the Haight Ashbury neighborhood of San Francisco, Mike Weller grew up in suburbs of San Jose, where he discovered cooking as his first profession and lifetime passion. After wandering through typical teenage jobs at pizza joints and ice cream parlors, Mike's first "restaurant" job was with Sambo's Coffee Shops, slinging hash and cooking eggs for the bar rush and Sunday breakfast crowds.  He moved on to help open several restaurants, attend the California Culinary Academy, and study under European chefs with Michelin backgrounds. Later, Mike served as an executive chef for catering companies, wineries and country clubs.  When his son was born, Mike transitioned his career into teaching, returning to the CCA where he eventually became the Executive Chef and Director of Academics.  Having taught for Le Cordon Bleu North America in both online and brick and mortar schools, Mike is thrilled to return to teaching in a neighborhood-based community.  When he is not teaching he tends to his backyard garden, helps his wife to can and preserve food, and loves to cook for his friends and family.
ABOUT COMMUNITY DINNER
Once a month, we open our doors to friends new and old, welcoming all to our share a table and a delicious meal. Every month is something different, but it's always $12 and always tasty. Wine and beer are for sale at the event. Kids welcome! 
For the second seating that begins at 7:15 pm, click here.