Sake 101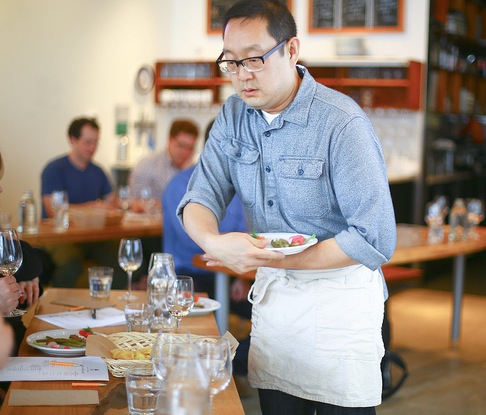 If you've ever wanted to learn the differences between a nama, junmai, and ginjo, now is your chance! Join John Lee for this fun and educational night that explores the fundamentals of sake.
Sake is Japan's brewed beverage. Made from rice, water yeast and koji (mold), sake typically has an ABV of 15% (slightly above wine). Should sake be enjoyed cold or warm? Can it be paired this with sashimi or grilled wagyu? Understanding different sake types and temperature is the key to enjoying sake. In this introductory course, we'll taste five bottles alongside various small bites.
 
John Lee is the Alcohol Department Head at Bi-Rite Market. Recently Certified as a Sake Professional by the Sake Education Council, he is eager to share his joy of sake. John is an alum of 18 Reasons having previously managed the 18th Hour Café and taught the Knife Skills class.