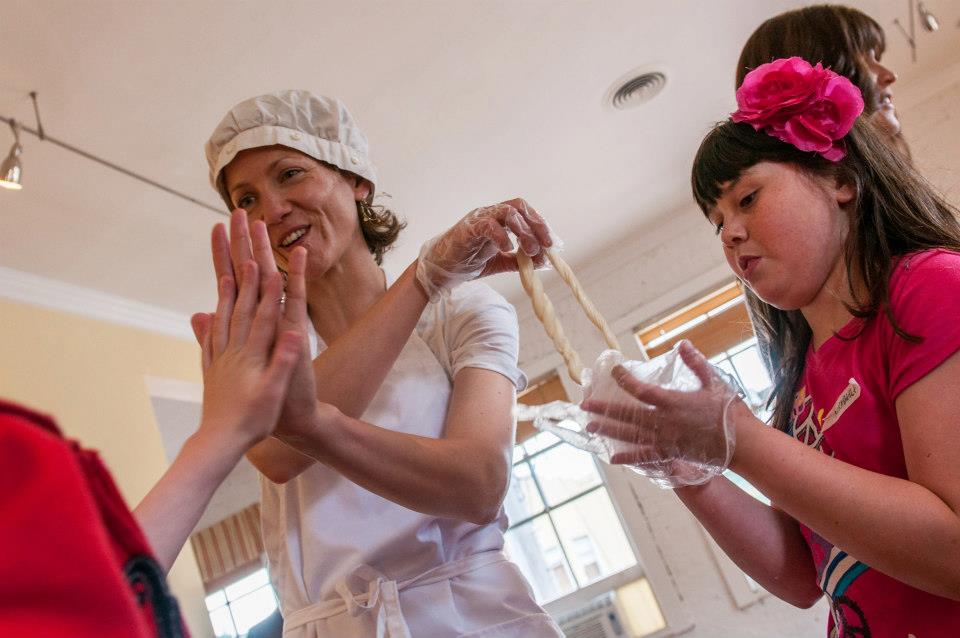 Hey Kids! What's cool? Cheese! What even cooler? Making your own! Join us for a splash course on home cheesemaking with the San Francisco Milk Maid (Louella Hill). In two fun-filled hours, you'll learn about chemistry and food history as you magically turn milk into curds and whey. While that recipe drains, you'll have a ball making braids and lassos out of just-stretched mozzarella. Head home with your very own cheese project to complete.
AGE GROUP
We will gear class towards kids aged 8 to 13. Parent accompaniment not required. Class size limited to 14 students.
WHAT TO BRING
Bring an apron. Bring some take home container (2 containers that are 8 oz each will work). Wear your hair tied back.
WHAT YOU'LL TAKE HOME
You'll take home a finished cheese as well as something (more liquid) that won't be finished until the next day. Bring a small cooler and ice pack if you won't be heading home after class.
PRICE
Tickets are $60 which includes instruction, tasting, handout, take home cheese and cheese project plus a cheesemaking starter kit.