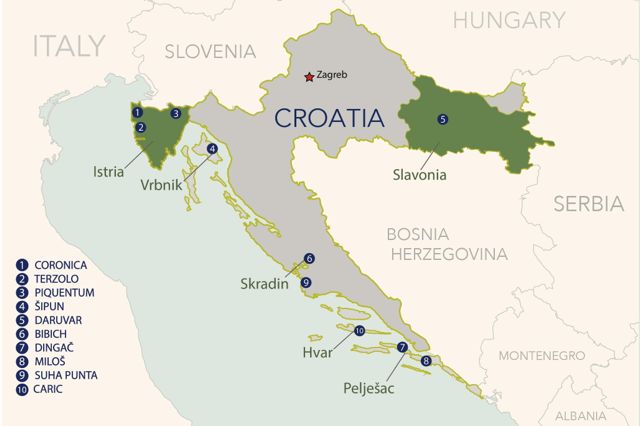 w/ Eric Danch of Blue Danube Wine Company
 
The wines of Croatia and Slovenia are genuine cultural products that
happen to be delicious. These are wines made as a way of life and the
winemakers can't imagine doing anything else. The most exciting thing
is that we're just getting started discovering these people and
places. Please come and taste a few and armchair travel to where
Žlahtina, Plavac Mali, Teran, Pinela, Babić, Debit and many other
ancient grapes grow.
At 15, Eric Danch started washing dishes at The Ranch House in Ojai,
California. After 4 years, multiple titles, and nightly brown bag
tastings with a sommelier with over 30 years experience, he became
enamored with the story, culture, and community of wine. Moving to San
Francisco in 2005 after two years living in Europe (Copenhagen &
Rome), he found a job at Teatro Zinzanni, a 3-hour European cabaret
meets Vaudevillian circus.
After 6 years he left the circus to start an internship with Crushpad,
a pioneering San Francisco Custom Crush that makes over 700 small lot
wines for people all over the world. In 2010, Eric worked harvest for
a small Berkeley winery called "A Donkey and Goat," and did everything
from grape to bottle including making his own barrel. D&G was named
one of the Top 5 Winemakers to Watch in 2011 by the SF Chronicle. Eric
joined Blue Danube in the Spring of 2011.