Chinese Handmade Noodles - In Person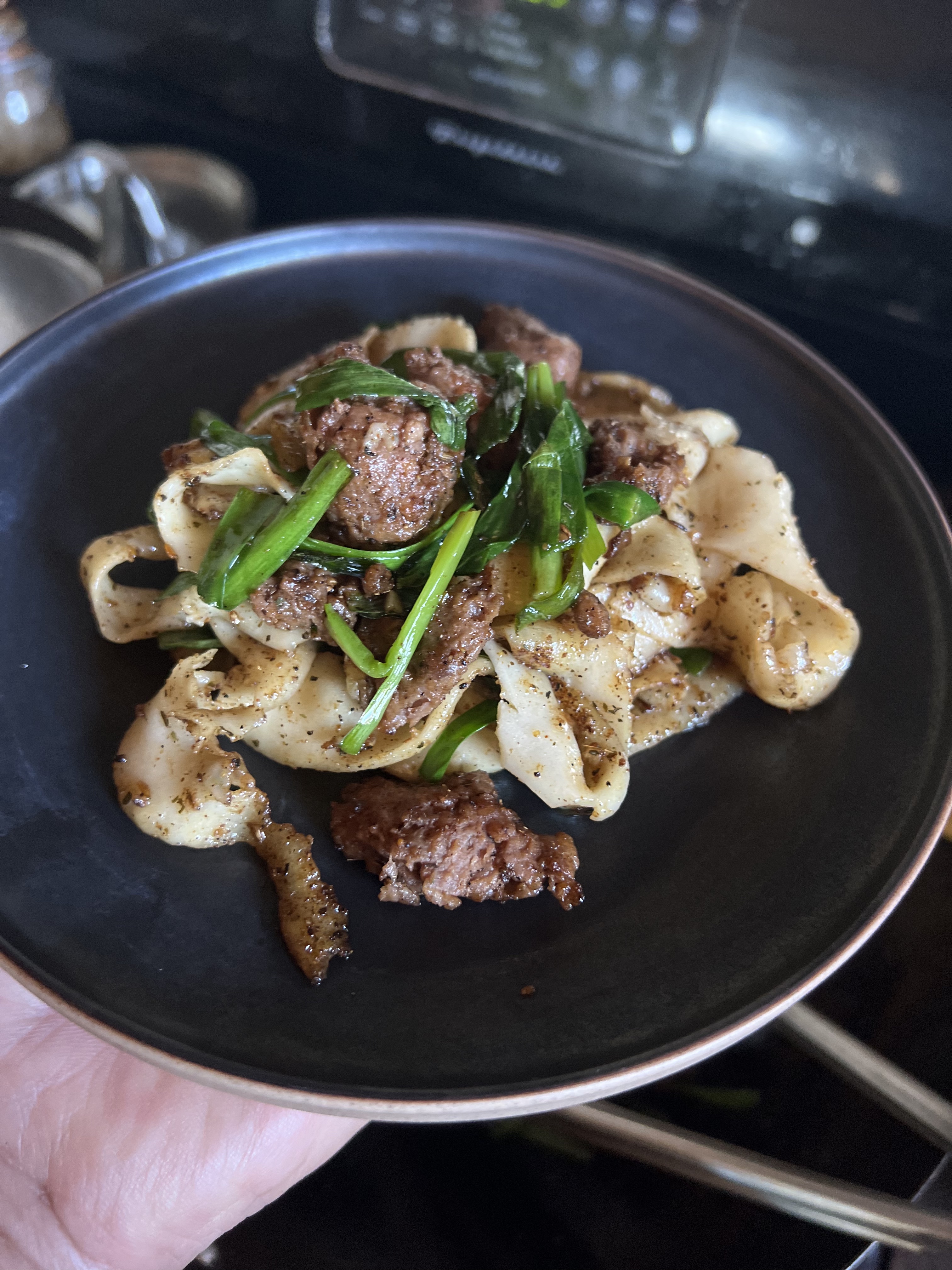 A hands-on in-person cooking class culminating in a dinner served with wine and beer. This class is limited to 12 students. Review our registration and cancellation policies here. Masks are welcome.
Carb fans, unite! In this new session of Linda's popular class on handmade noodles, we'll focus on Chinese noodles. Talk about versatility: from one basic dough, we'll create three different noodle shapes and textures. We will learn how to pull, cut and roll noodles, cook them up to make traditional regional Chinese dishes. We'll throw in a simple, classic vegetable side dish to round out the meal!
MENU
Xian Biang Biang Hand Pulled Noodles with Cumin Lamb and Garlic Chives 
Shanxi Jian Dao Mian Scissor-Cut Noodles with Spicy Numbing Chili Oil
Hakka Ban Mian - Flat Hand-Rolled Egg Noodles with Pork Sauce, Mushroom, Baby Anchovies and Egg
Asian Greens with Oyster Sauce and Crispy Shallots
This menu contains the following common allergens: Fish, Shellfish, Egg, Soy, Wheat. If you have allergies or dietary restrictions that concern your ability to cook along, please e-mail info@18reasons.org before purchasing a ticket.
Let's Cook Together! 
Linda Tay Esposito is a teaching chef whose food represents a tribute and a commitment to the authenticity of the cuisines of the Pacific Rim. For the last 18 years, Linda has shared her passion and knowledge of East and Southeast Asian cuisines in the Bay Area by teaching at many notable cooking schools in the Bay Area. An all around food professional, Linda expanded the distribution for artisan tofu maker, Hodo Soy, and led the development of La Cocina's municipal marketplace, where she uses food as a creative approach to economic development. Linda's specialties include Malaysian cuisine, Chinese cuisine, various Southeast Asian cuisines, and private classes and dinners at 18 Reasons.
Photo credit: Linda Tay Esposito