Masa Madness - In Person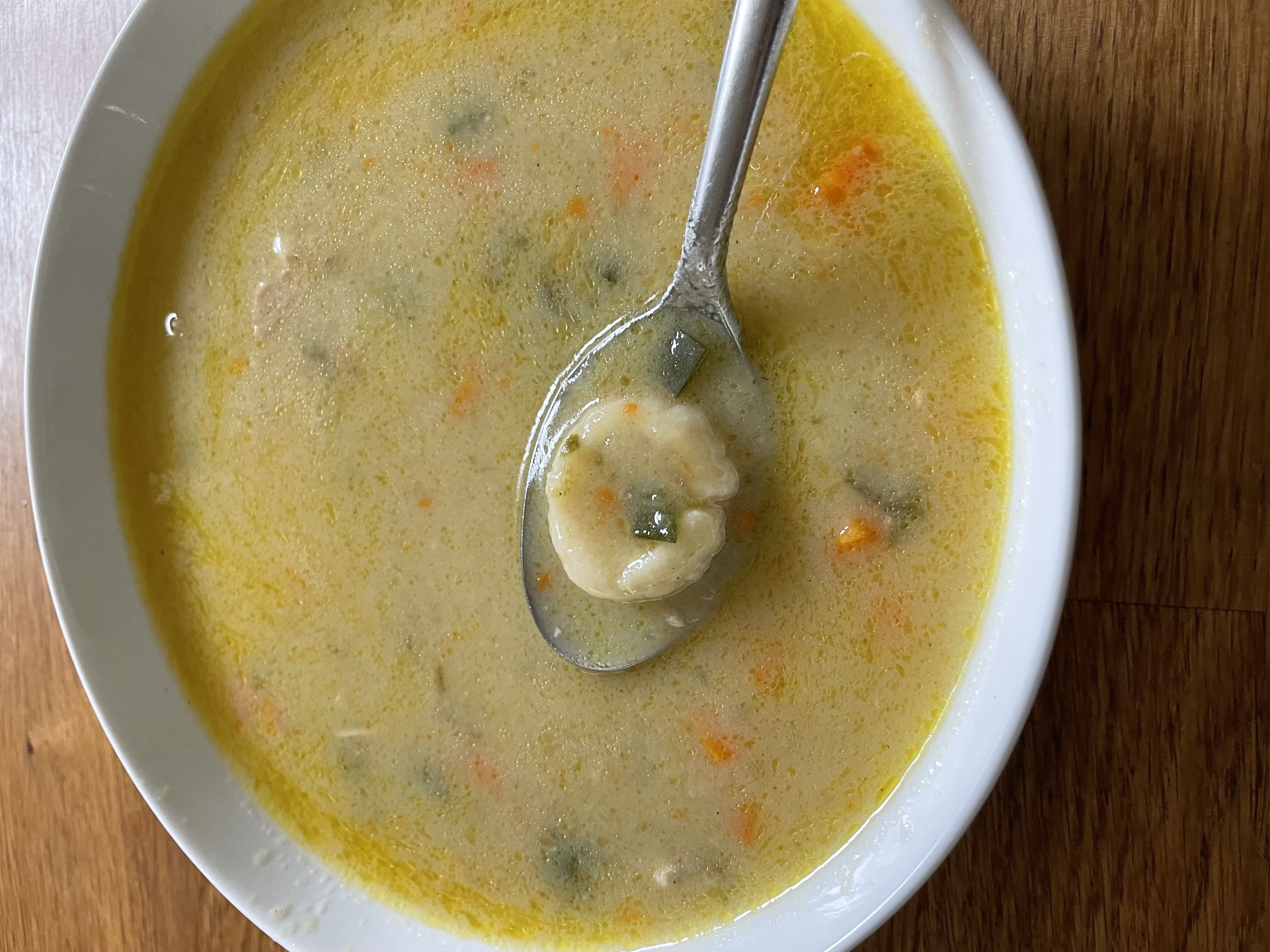 A hands-on in-person cooking class culminating in a dinner served with wine and beer. This class is limited to 12 students. Review our registration and cancellation policies here. Masks are recommended.
It's that time again—Masa Madness. In this class, you will use masa harina in three ways. First you will make Ombligos de Masa, which, when translated means "masa belly buttons." These small masa dumplings will bob two different types of chicken soup featuring seasonal produce. Next, you will make herb-laminated tostadas that are almost too pretty to eat but a terrific accompaniment for soup. Finally, you will make Salted Caramel Champurrado that uses masa to make a drink that doubles as dessert. Come ready to play with dough and leave more appreciative of the versatility of masa!
MENU
Poblano Chicken and Masa Dumpling Soup
Red Chile Chicken and Masa Dumpling Soup
Herb Laminated Tostadas
Salted Caramel Champurrado
*Vegetarian options available for all recipes. If you wish to cook the vegetarian version in class, please contact us when you purchase a ticket, so we can plan.
This menu contains the following common allergens: Dairy. If you have allergies or dietary restrictions that concern your ability to cook along, please e-mail info@18reasons.org before purchasing a ticket.
Let's Cook Together! 
Annelies Zijderveld believes cooking should be fun and flavorful, (and still can't quite get over the amazing abundance of fresh produce and ingredients available to us in the Bay area). With a master's in intercultural studies and a Mexican-Bolivian-Dutch heritage, she's keen on finding the points of intersection around the table. Her food writing has recently appeared in Edible East Bay, The Kitchn, and San Francisco Classical Voice. Her online cooking journal, EatMoreMeatless.net explores creative and doable ways for all trying to eat more vegetables. Find her online at Instagram @anneliesz.
Photo by Annelies Zijderveld