Mumbai Street Food - In Person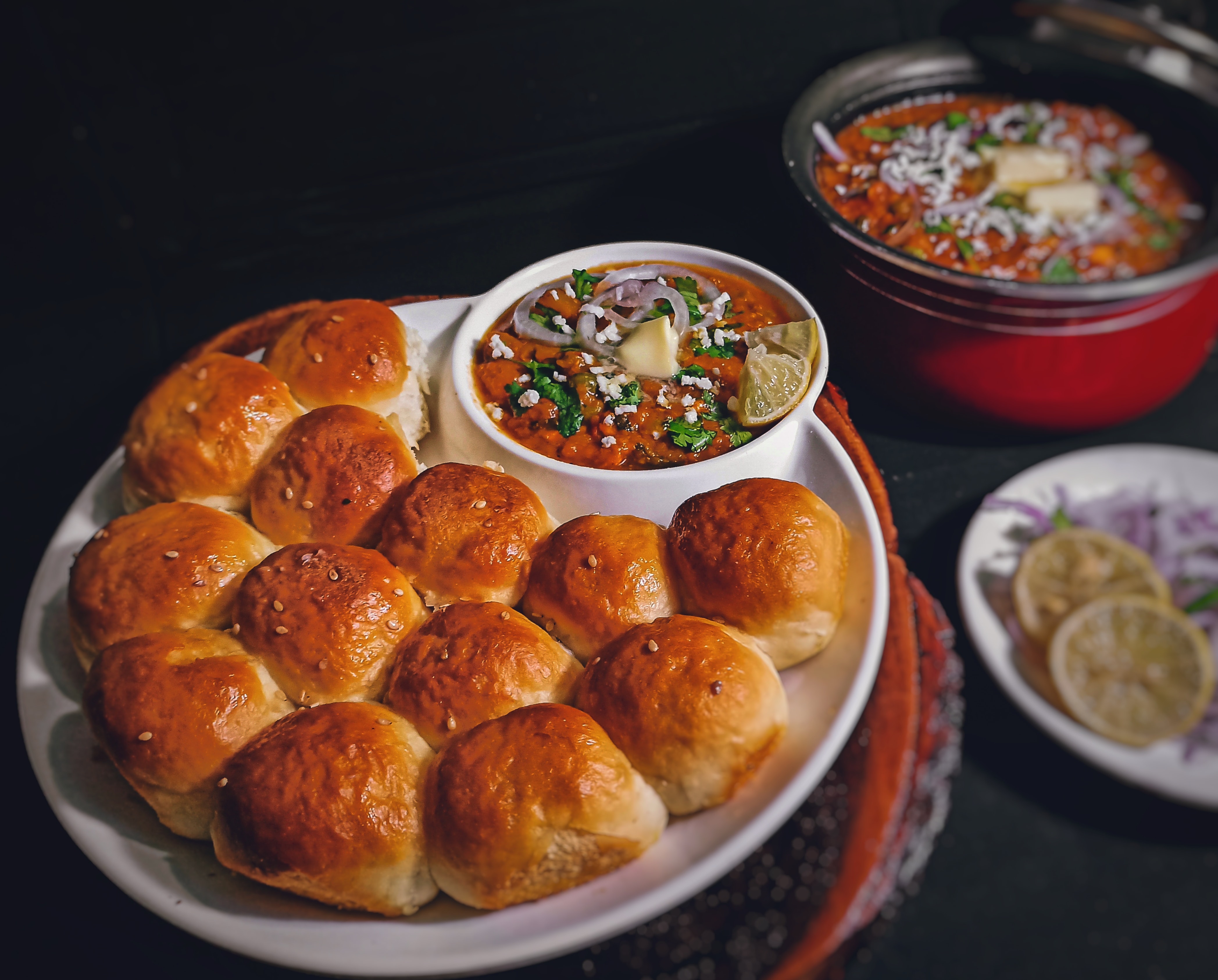 A hands-on in-person cooking class culminating in a dinner served with wine and beer. This class is limited to 12 students. Review our registration and cancellation policies here. Masks are recommended.
 
Cooking street food is a way to gain insight into the diverse cuisine of India and to get a taste of food that fuels everyday life for busy people. Not to mention, it's also delicious, as what survives in a competitive street food market must meet the tastes of discerning eaters! The menu for this class includes two popular street food dishes: Pav Bhaji and Bombay Frankie. Pav bhaji is a popular street food dish from Mumbai, made with a mixture of vegetables, spices, and a special pav bhaji masala. The dish is typically served with soft, buttery pav (buns) and topped with a dollop of butter.  Bombay frankie is another popular street food dish from Mumbai; it's a wrap made from a paratha, filled with chicken or paneer, and a special masala. To complement the savory dishes, our menu includes a sweet and refreshing mango lassi and a tangy chutney, which can be used as a dip or a spread. This cooking class is a great way to learn about the flavors and techniques used in Indian street food, and to discover the rich and varied culinary traditions of India.
MENU
Pav Bhaji — A vegetable medley with tomatoes and a special spice blend. Served with toasted buns.
Bombay Frankie—A wrap filled with chicken or paneer.
Mango Lassi —A sweet and tangy yogurt drink with mangoes
Cilantro Mint Chutney— A bright and refreshing dip made with chillies, cilantro, and mint.
This menu contains the following common allergens: Egg, Dairy, Wheat. If you have allergies or dietary restrictions that concern your ability to cook along, please e-mail info@18reasons.org before purchasing a ticket.
Let's Cook Together! 
Through her company, Crimson Kitchen, Meghna Agarwal teaches Indian cooking classes, caters parties, runs her private chef business, and occasionally feeds the hungry souls of San Francisco's numerous startups. When asked about her culinary background, Meghna notes with a smile that she comes from a culture that has been focused on food for the past five thousand years! With a heritage of food as the epicenter of most occasions, she is driven to find and replicate the countless traditional tastes of India – from Mumbai's modern restaurants to the street food of tiny villages.
Meghna regularly visits India, where she works with Indian restaurateurs and chefs to keep abreast of their evolving cuisine. Upon return to her San Francisco kitchen, she infuses the latest trends with ancient traditions and techniques to pass along to her students. Meghna can now be found  teaching cooking classes in collaboration with 18 Reasons, San Francisco Cooking School, The Civic Kitchen and her own company Crimson Kitchen. You can find more information on her at www.crimsonkitchen.com or follow her food journey on instagram @crimsonkitchen.
Photo by Umesh Soni on Unsplash