Puff Pastry: Sweet and Savory - In Person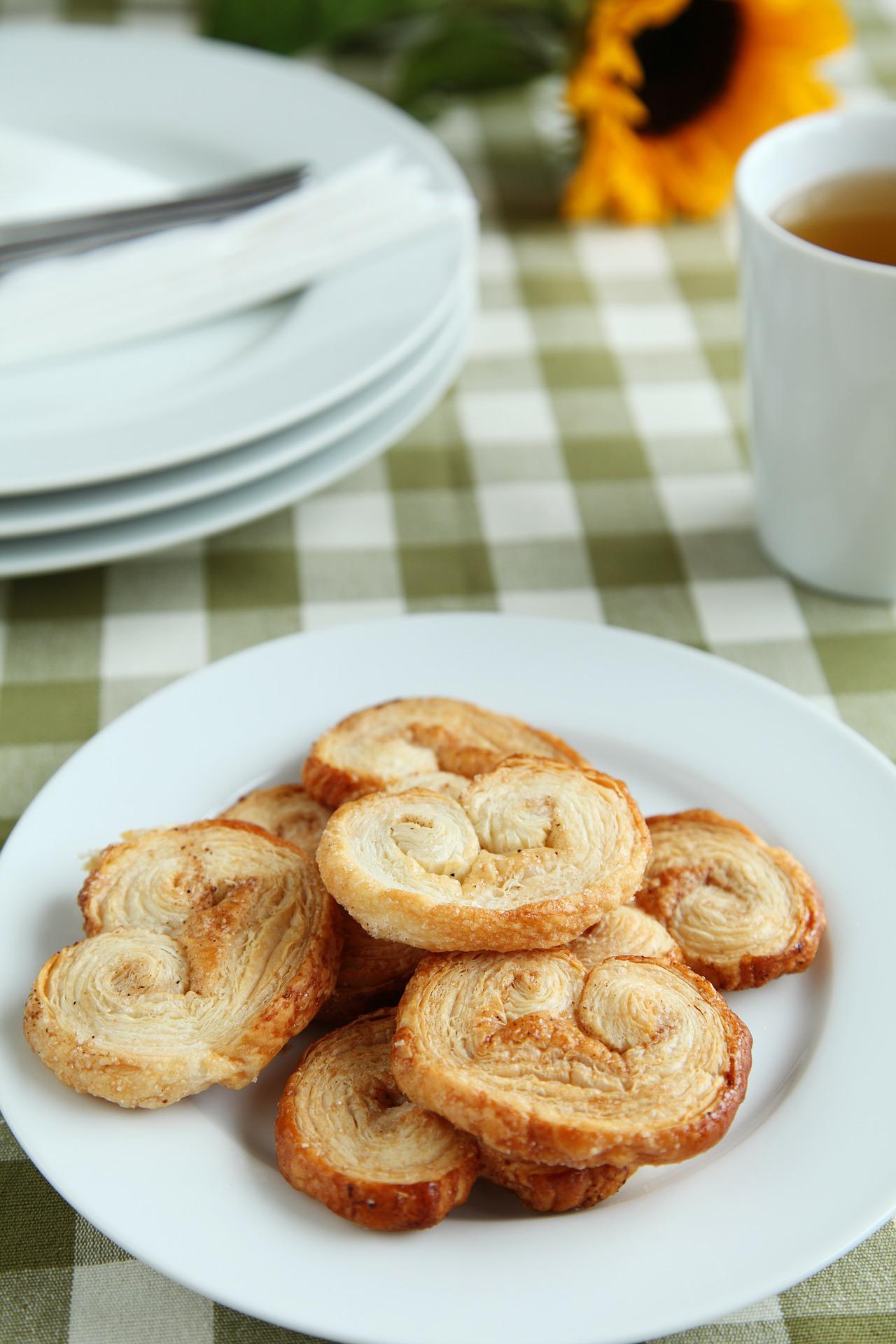 A hands-on in-person cooking class. Alongside the tasting of baked goods, a seasonal salad will be served with wine or beer. This class is limited to 12 students. See our registration policies here and our rules for in-person events here.
Our knowledgeable baking instructor Jennifer will lead students through the steps to make their own puff pastry, a most versatile dough for both savory and sweet applications. Puff pastry can be dauting, but we'll make quick puff pastry that will be easy, delicious, and rival any purchased pastry. Students will learn how to make tender, flaky, quick puff pastry also known as blitz puff, rough puff, or pâte feuilletée rapide. We'll learn many uses and forms of the dough, and practice properly rolling, forming, and baking the pastry for maximum rise and deliciousness!
MENU
Rosemary Potato Tarte Tatin—Potatoes, onion, herbs, goat cheese and caramel are topped with puff pastry, baked and served upside-down.
Tarte au Soleil au Pesto (Pesto Sun Tart)—This French-inspired twisted pastry filled with pesto and parmesan cheese makes an impressive appetizer.
Palmiers—Elephant ears or palm leaves, these are crispy, crunchy bites that will have you running back for more. We'll make salted caramel and sweet cinnamon cardamom pastries.
French Apricot-Almond Jalousie—Also known as a Venetian Blind pastry, this is an easy yet stunning pastry.
This menu contains the following common allergens: Egg, Tree Nuts, Dairy, Wheat. If you have allergies or dietary restrictions that concern your ability to cook along, please e-mail info@18reasons.org before purchasing a ticket.
Let's Cook Together! 
Jennifer Altman began her culinary journey at age eight baking and cooking for her family and friends. After a career in science, she followed her passion and became a pastry chef. She is now a culinary instructor teaching both professional and amateur cooks nationally and internationally. She loves anything to do with food—cooking, gardening, recipe developing, teaching, and is particularly interested in food sustainability.