Community Dinner: Korean Lunar New Year (First Seating)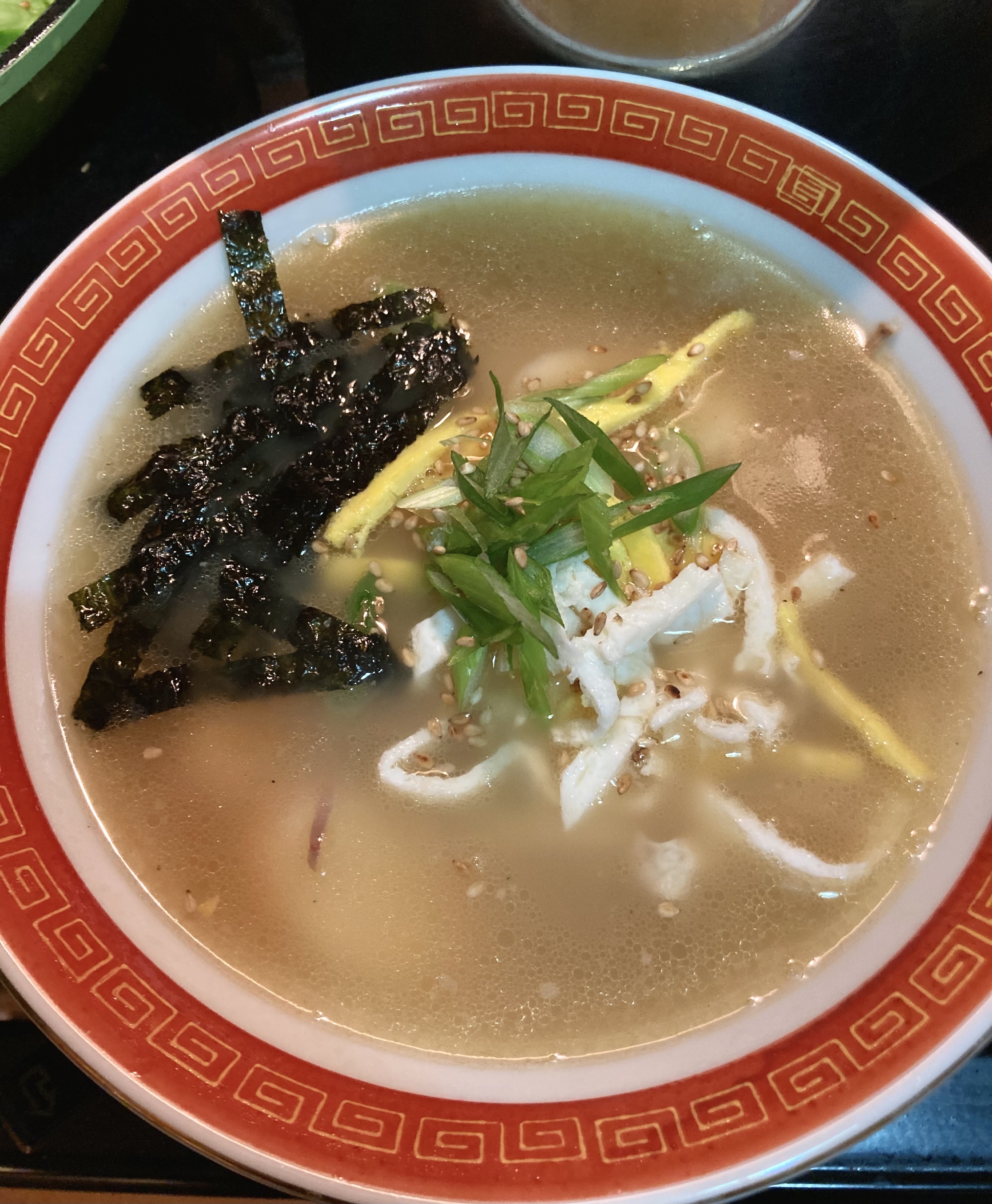 A one-plate dinner with beer and wine available for sale. This is not a cooking class. This seating is limited to 30 guests. See our registration policies here and our rules for in-person events here. 
Happy Seollal! Join us for January's Community Dinner by celebrating Korean Lunar New Year. While this is a holiday traditionally spent with family, we are especially excited to open our doors to you, our 18 Reasons family, to enjoy a warm and soothing bowl of tteokguk together. This rich, milky, three-day beef bone broth soup is filled with coin-shaped rice cakes to bestow good luck for the new year!
This ticket page is for the first seating from 6-7 pm. We do not have reserved seating and dining will take place at communal tables. We are limiting the capacity of this seating to 35 guests (if you attended Community Dinner in the past, we used to fit 40 people in each seating). We also have an option for guests who prefer to take their meal to go: Click here to reserve a bowl for pick-up only. For our second seating at 7:30 pm, please click here.
MENU
Tteokguk—Three-day beef bone broth with shredded brisket, rice cakes, seaweed and egg ribbons
Side of Mat Kimchi—Napa cabbage kimchi fermented with red chili flakes and salted shrimp
This menu contains the following common allergens: Eggs, Shellfish, Soy. If you have allergies or dietary restrictions that concern your ability to attend, please e-mail info@18reasons.org before purchasing a ticket. Because we are cooking in large batches, we are very limited in accommodating allergens and dietary restrictions.
Born and raised in Colorado, Elise Hayashi grew up in a family where knowing how to use a paring knife was more important than riding a bicycle. This sparked her passion for food and cooking at an early age, and she enthusiastically relocated to the Bay Area to study nutrition science at UC Berkeley. Outside of the classroom, Elise helped implement childhood obesity and exercise research, and worked as a pastry assistant to fill her free time with galettes and mousses. She also broadened her experience with food by studying and cooking her way through the Mediterranean diet in Italy, and working on an organic farm in Japan. Now, she is excited to merge her gastronomic backgrounds to share her love of food with the 18 Reasons community. During the rare moments when she is not eating, Elise can be found trying out new sports, playing and listening to live music, or wandering the aisles of grocery stores and farmers' markets.
Photo credit: Elise Hayashi
ABOUT COMMUNITY DINNER
Once a month, we open our doors to friends new and old, welcoming all to our share a table and a delicious meal. Every month is something different, but tickets are always $18 and always tasty. Wine and beer are for sale at the event. Kids welcome!