Volunteer for the 18th St. Kitchen Program!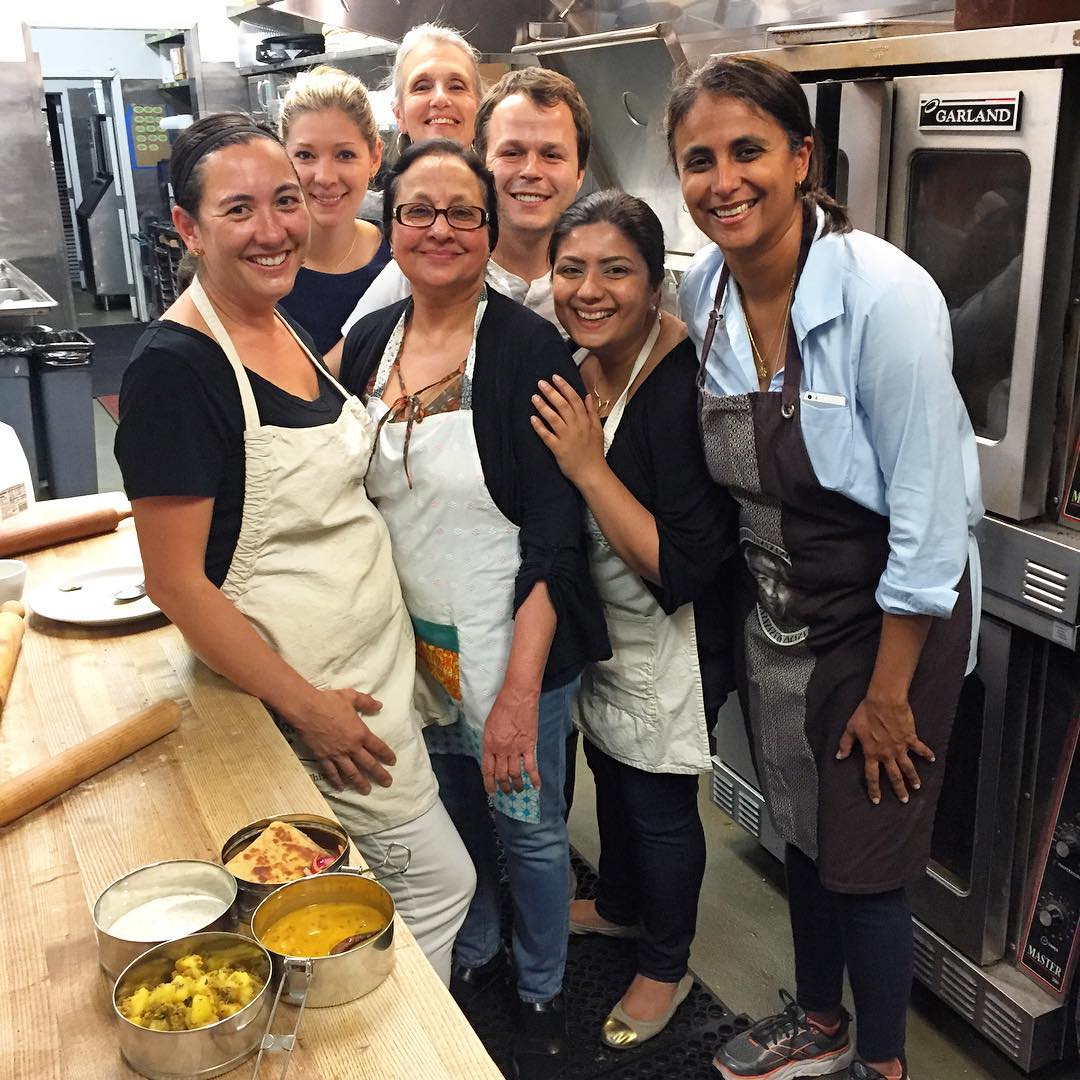 We are looking for some new volunteers to join our 18th St. Kitchen program as class assistants.
Volunteers in our 18th Street Kitchen set up our teaching classroom and kitchen, serve guests, assist chefs and instructors, and clean up. 18th Street Kitchen volunteers attend events at 3674 18th St. in San Francisco. Volunteering has many perks: working alongside our instructors and chefs, connecting with other food-loving people, receiving the recipes used in any class you volunteer for, and, last but not least, taking home free food from events. 18th St. Kitchen volunteers may earn additional benefits by fulfilling the volunteering requirements, such as free year of membership to 18 Reasons, a free or discounted ticket to 18th Street Kitchen events, and Bi-Rite Market gift cards.
Due to the schedule of our public classes and events, we prioritize training volunteers who are available on weeknights and Sunday evenings for 6 hour shifts. We expect volunteers to be present for the entire time of their shift.
Volunteer shift options include:
Monday through Thursday: 5-10:30 pm
Friday: 5-11 pm
Saturday: 2-7 pm
Sunday: 3-9 pm
Applications are open and will close on Jan 18 (or earlier if we receive more applications than we can accept). You will be notified by email after Jan 18 if your application is accepted and invited to our volunteer orientation on Jan 24 from 6-8 pm. Attending orientation is required to sign up for volunteer shifts. We do not have alternative orientation dates available. 
Please visit this webpage for more information and to access the application form.