Tamalada - In Person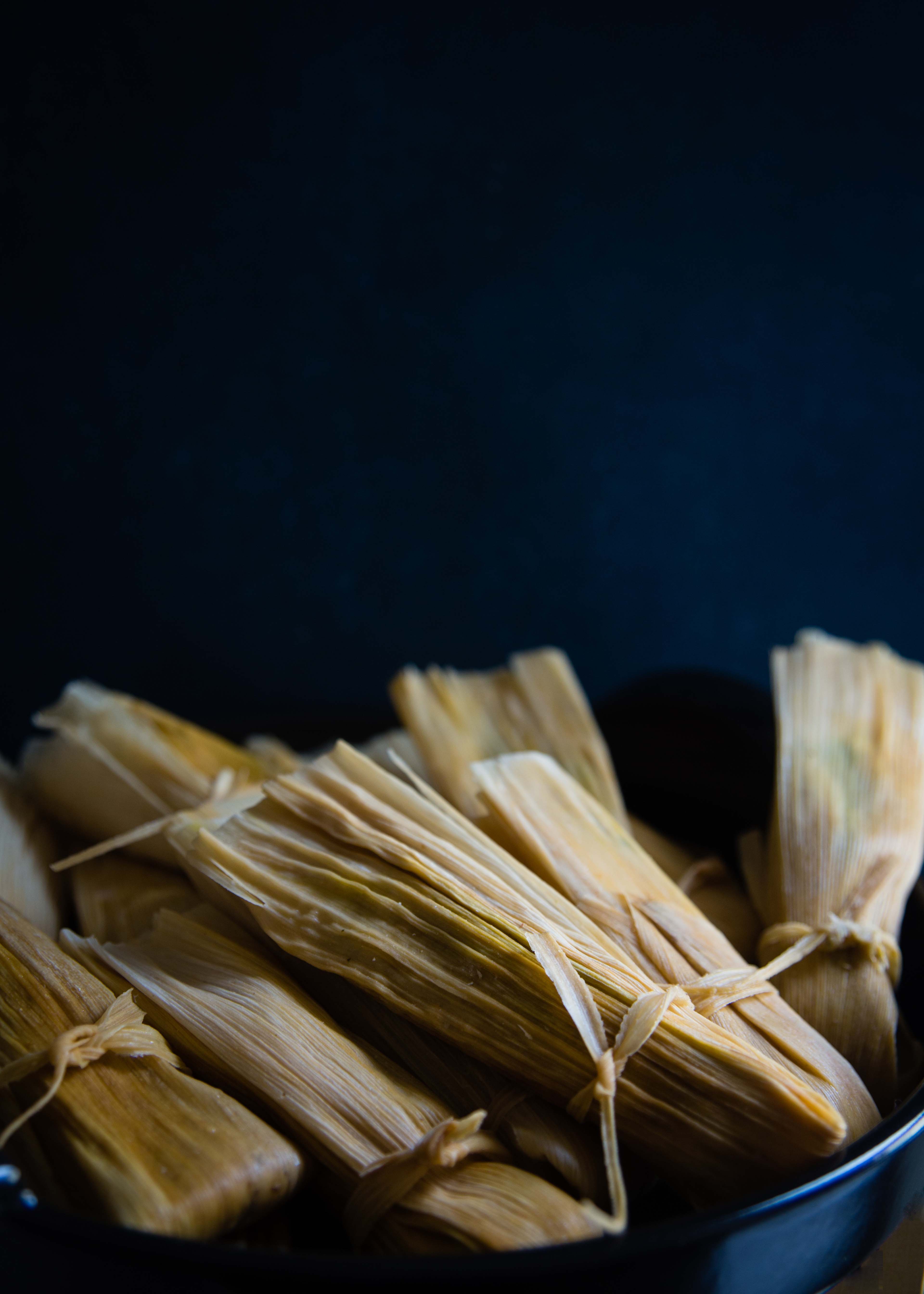 A hands-on in-person cooking class culminating in a dinner served with wine and beer. This class is limited to 10 students. See our registration policies here and our rules for in-person events here.
It's beginning to look a lot like tamalada season! Join Annelies in the tradition of making tamales during December. Students will make two kinds of tamales in class: Chicken Tamales in Salsa Verde with Goat Cheese and Poblano, Butternut Squash Tamales with "Christmas-style" salsa. In the class, you will learn how to make masa preparada from scratch—what it should feel like, look like, how to work with it. You'll snack on deconstructed tamales while the filled tamales cook, with ample practice assembling tamales. You'll leave confident in this skill (and with warm tamales to take home). 
MENU
Masa Preparada para Tamales — Prepared Masa for Tamales
Rajas y Calabaza Tamales con Salsas Navideño (Salsa Oro-Verde + Salsa Granada) — Poblano + Butternut Squash Tamales with Christmas-Style Salsas (Golden Green Salsa + Pomegranate Salsa)
Pollo en Salsa Verde con Queso de Cabra Tamales — Green Salsa Chicken with Goat Cheese Tamales
This menu contains the following common allergens: Tree Nuts, Dairy. If you have allergies or dietary restrictions that concern your ability to cook along, please e-mail info@18reasons.org before purchasing a ticket.
Let's Cook Together! 
Annelies Zijderveld believes cooking should be fun and flavorful, (and still can't quite get over the amazing abundance of fresh produce and ingredients available to us in the Bay area). With a master's in intercultural studies and a Mexican-Bolivian-Dutch heritage, she's keen on finding the points of intersection around the table. Her food writing has recently appeared in Edible East Bay, The Kitchn, and San Francisco Classical Voice. Her online cooking journal, EatMoreMeatless.net explores creative and doable ways for all trying to eat more vegetables. Find her online at Instagram @anneliesz.
Photo credit Annelies Zijderveld