Cooking with Extra Virgin Olive Oil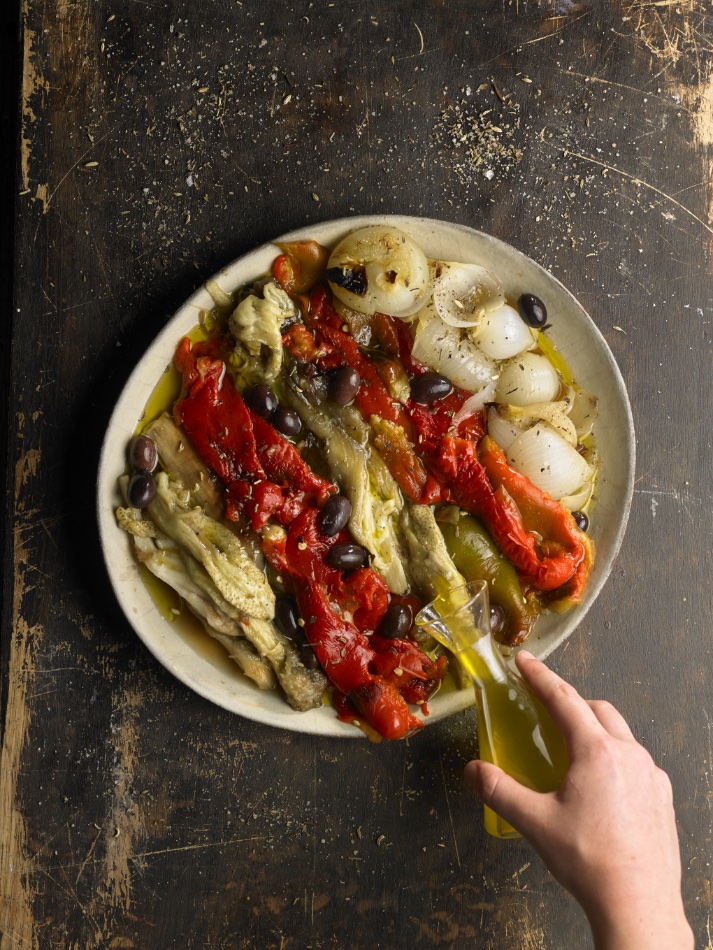 This is a live, interactive, hands-on cooking class held online via Zoom. See our registration policies here. 
Inspired by Camila's love for extra virgin olive oil, this class is the first installment of what we hope will turn into a series. In the first part of the class, Camila will describe to you what a quality olive oil should taste like, leading you all through a tasting exercise, with clear instructions to determine quality by using our senses. In the second part of class, we will use three techniques to demonstrate what can be done with olive oil and how each cooking method works with different styles of oils.
If you're a fan of cooking and eating with extra virgin olive oil, but unsure on using different varieties in your kitchen, this class will take your interest to the next level! 
MENU
Raw: Allioli
Confit: Tuna Confit
Baked: Olive Oil Citrus Cake 
Equipment and Ingredient List for the class can be found here; please check before buying a ticket.
This menu contains the following common allergens: Fish, Egg, Tree Nuts, Wheat (menu can be GF if using GF flour for cake). If you have allergies or dietary restrictions that concern your ability to cook along, please e-mail info@18reasons.org before purchasing a ticket.
Let's Cook Together!
---
If you're new to 18 Reasons Online, please read this guide: How to Take an Online Class at 18 Reasons. Five calendar days before class, 18 Reasons may decide to cancel this class if not enough tickets are sold. We will notify registrants by email about cancellations.
---
Camila Loew holds a Ph.D. in Humanities and is a certified nutrition consultant. Having lived alongside the Mediterranean for almost two decades, she believes that the best cooking relies on simple recipes with outstanding ingredients. That's the Mediterranean way she conveys in her classes, along with the concept of sobremesa, which happens to be the name of the company she runs. Sobremesa is the leisurely time we spend gathered around the table. In addition to running Sobremesa Culinary Tours, through which she offers delicious cultural and culinary experiences abroad for fellow food-lovers, Camila founded and directs the Food Studies & Gastronomy program at the University of Barcelona, and teaches academically about Mediterranean food culture to American students abroad. Since 2014, Camila has been sharing her love of regional Spanish and Mediterranean cuisines at 18 Reasons. For more information visit her website www.sobremesa.life  
Photo credit Becky Lawton and The Sobremesa Cookbook