Much Love for Salsa Macha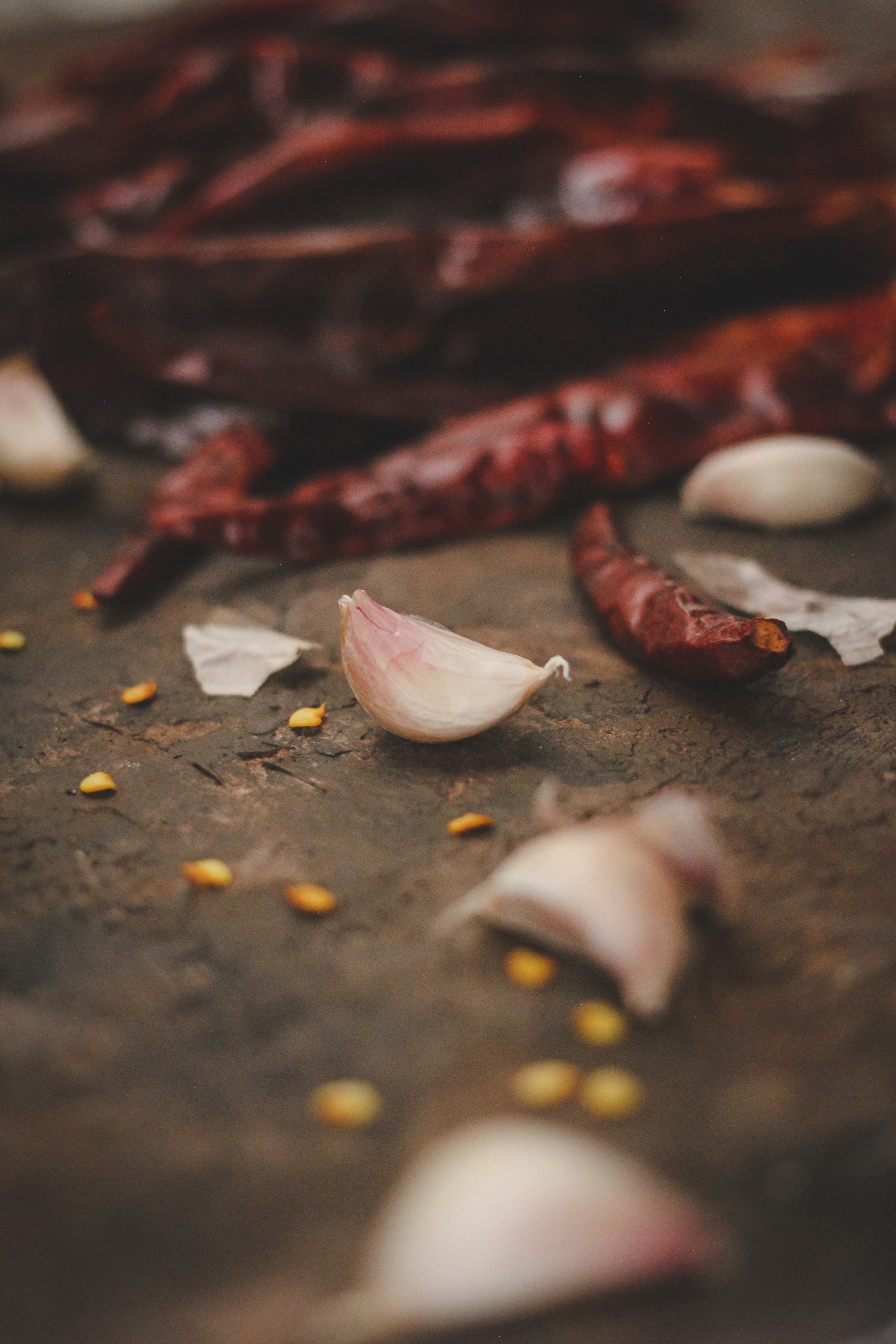 This is a live, interactive, hands-on cooking class held online via Zoom. See our registration policies here. 
Learn how to make Salsa Macha, the nutty, spicy, savory Mexican condiment you will want to slather on everything! We love that with one sauce, there are many applications.
In this online class, Annelies will show you how to use this sauce to make a supple eggplant that can star as the centerpiece of a vegetarian dinner or as a stunning side dish. We will also spice up an al pastor inspired chicken or tofu with salsa macha.
This will be a wickedly delicious class with oodles of ideas—you could say we will be making MACHA ado about Salsa Macha. 
MENU
Salsa Macha - a delectable sauce featuring dried chilies, peanuts and garlic
Pan Roasted Eggplant with Herbs
Saucy Chicken or Tofu with Roasted Pineapple
Equipment and Ingredient List for this class can be found here; please review before buying a ticket.
This menu contains the following common allergens: Shellfish, Soy, Tree Nuts, Peanuts. If you have allergies or dietary restrictions that concern your ability to cook along, please e-mail info@18reasons.org before purchasing a ticket.
Let's Cook Together!
---
If you're new to 18 Reasons Online, please read this guide: How to Take an Online Class at 18 Reasons. Five calendar days before class, 18 Reasons may decide to cancel this class if not enough tickets are sold. We will notify registrants by email about cancellations.
---
Annelies Zijderveld believes cooking should be fun and flavorful, (and still can't quite get over the amazing abundance of fresh produce and ingredients available to us in the Bay area). With a master's in intercultural studies and a Mexican-Bolivian-Dutch heritage, she's keen on finding the points of intersection around the table. Her food writing has recently appeared in Edible East Bay, The Kitchn, and San Francisco Classical Voice. Her online cooking journal, EatMoreMeatless.net explores creative and doable ways for all trying to eat more vegetables. Find her online at Instagram @anneliesz.
Photo by montatip lilitsanong on Unsplash