Teen Culinary Basics Bootcamp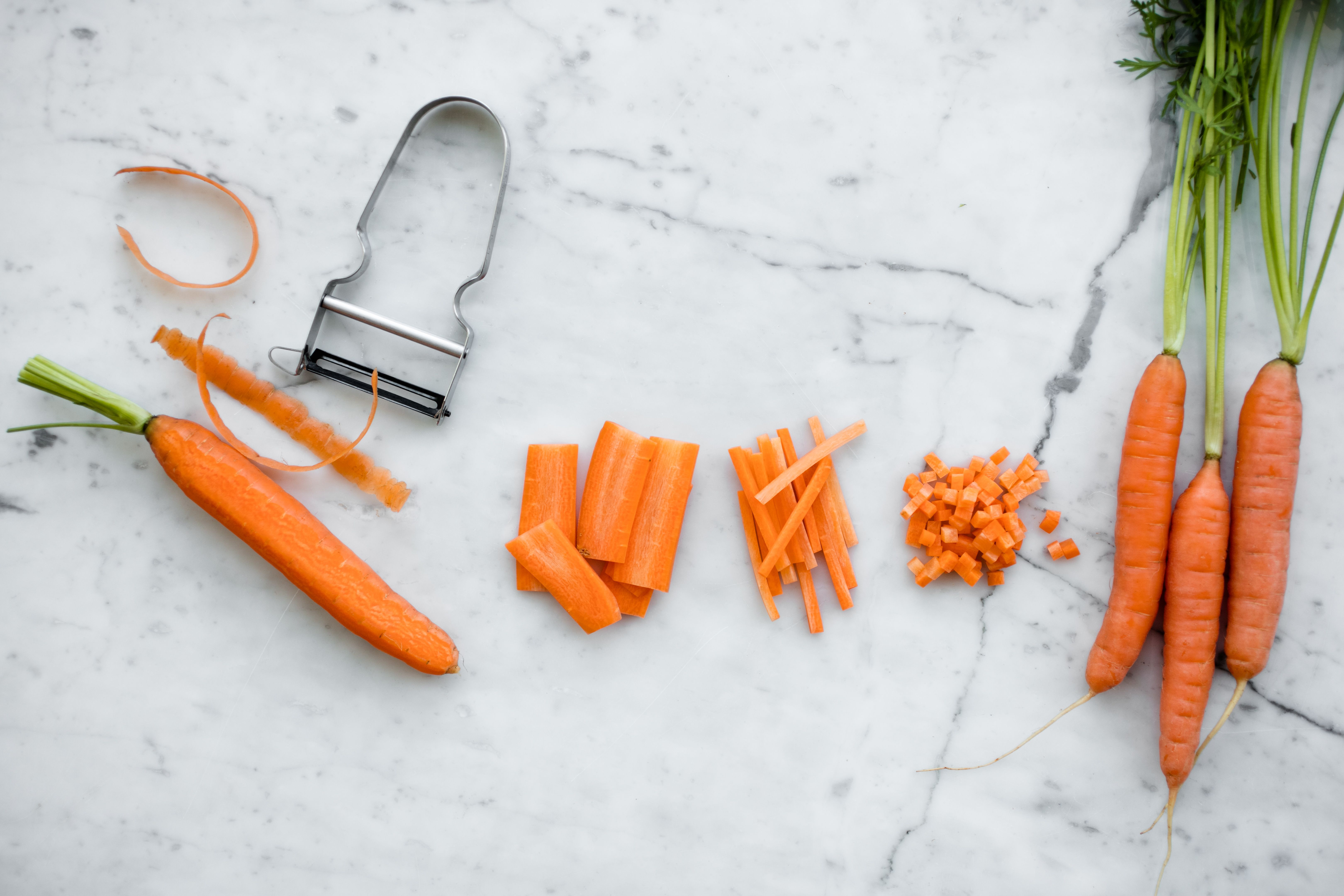 This is a live, interactive, hands-on cooking class held online via Zoom. See our event policies, including cancellation, at the bottom of this webpage.
Are you a teen with an affinity for the culinary, an itch to learn how to cook, or who simply loves to eat? If not, we bet you know a teen who checks those boxes. 18 Reasons invites all teens, ages 13-18, to join our virtual Teen Culinary Basics Bootcamp to develop new skills in the kitchen and delight yourself and everyone in your household with delicious food! 
This is an introductory two-day course, designed to cover the basics of cooking, with no prior knowledge required. We will spend the first evening developing our knife skills while learning how to sear and roast, then bake the second night away to a fried chicken (or tofu!) sandwich with a twist. Under the fearless guidance of Chef Mike, a seasoned culinary instructor who has donned his toque everywhere from neighborhood pizza joints to Le Cordon Bleu, students will learn the fundamentals of cooking and how to confidently and creatively navigate their kitchens.
MENUS
Day 1: Saturday, 2/27, 5:00 to 7:30 PM PT
Crispy skin salmon (or tofu)
Roasted seasonal vegetables with miso-honey vinaigrette
Day 2: Sunday, 2/28, 5:00 to 7:30 PM PT
Biscuit chicken (or tofu) katsu sandwich
Pickled vegetables
Chocolate pudding
This menu contains the following common allergens: dairy, egg, honey, gluten. If you have allergies or dietary restrictions that concern your ability to cook along, please e-mail info@18reasons.org before purchasing a ticket.
---
NEXT STEPS
Where can I join from?
Due to the virtual nature of this class, we welcome participants, ages 13-18, from anywhere in the world! Students will login to Zoom on both days of class where they will cook from the comfort of their own kitchens with a chef instructor and facilitator to support them.
Are ingredients provided?
Ingredient kits (minus proteins, so students can adapt to their diets) are included in the ticket price ($40), if you are local to the San Francisco Bay Area a kit will be available for pickup prior to class at our location, 3674 18th St, San Francisco, CA, on Friday, February 26, 4:00 to 7:00 PM. If you are not local or would prefer to procure your own ingredients entirely, you can provide the $40 as a tax-deductible donation or request a refund in that amount. A comprehensive list of ingredients and equipment will be provided to registrants a week prior to class.
How can I register?
To register, select "add to cart" at the top of this page, then proceed to checkout. Registration will close 5 days prior to camp on Monday, February 22, 2021. When registering, it is essential to use an email address that is frequently checked (we recommend a parent or guardian's), as all class communications will be sent via email.
Do you provide any financial assistance?
We encourage all interested teens to participate! Thus, we are offering full and partial financial aid to eligible participants. We encourage you to apply as soon as possible, as we have limited scholarship funds. Please apply at the following link by Thursday, February 18, 2021, and we will respond to your application by email: scholarship application.