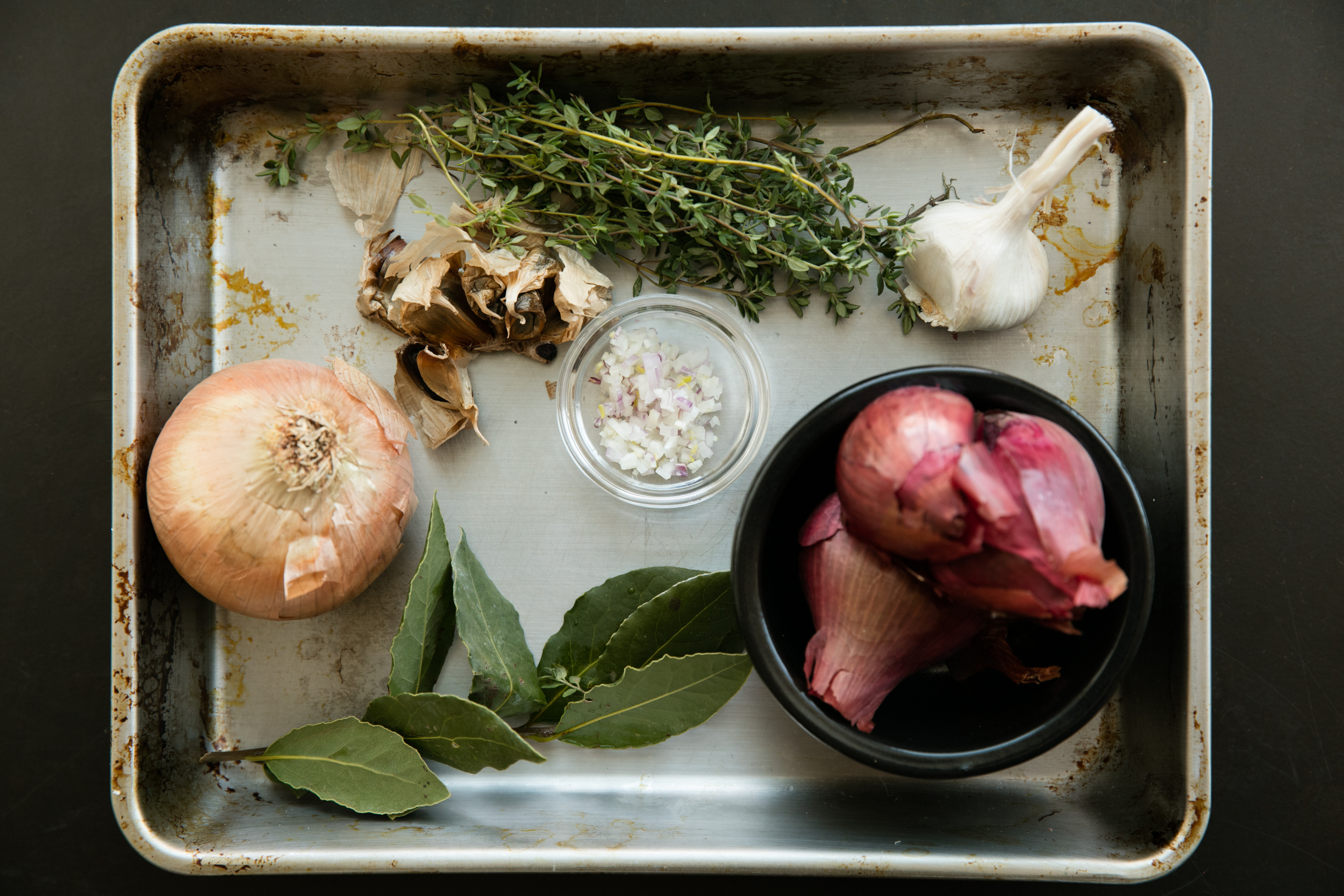 A hands-on cooking class culminating in a family-style dinner with wine and beer.
Welcome a new year (and decade!) with smart and approachable dishes to help you eat more veggies. Annelies will teach you simple vegetarian dishes with a lot of flair. In this class, you'll master the art of the creamy cheese sauce (with a secret ingredient), bake off a savory chickpea pancake that's a must for last-minute meals, and add a big pot of spiced black beans to your Monday prep for the week ahead. This class is for home cooks yearning to eat more veggies and will jazz up meals for the seasoned vegetarian. To our vegan friends - good news! All dishes in this class are vegan-friendly.
MENU
Instant Pot Spiced Black Beans (vegan-friendly)
Chickpea Socca with Roasted Vegetable Ragout (vegan-friendly)
Butternut Squash Mac & Cheese (vegan-friendly)
Portobellos with Creamy Chimichurri (vegan-friendly)
Annelies Zijderveld was born in Texas and has called the Bay Area home for many years. She is the author of Steeped: Recipes Infused with Tea, a book for tea lovers about how to cook with tea. As a cooking teacher who teaches at 18 Reasons and Draeger's in San Mateo, she believes cooking should be fun and flavorful, (and still can't quite get over the amazing abundance of fresh produce and ingredients available to us in the Bay area). She also volunteers as a chef with Cooking Matters and delights in being a part of the wonderful work of #NoKidHungry in her local community. With a master's in intercultural studies and a Mexican-Bolivian-Dutch heritage, she's keen on finding the points of intersection around the table. Her food writing has appeared in Edible East Bay, allRecipes Magazine, The Kitchn, Paste Magazine, and Brit + Co. among other publications. She is the creator of the literary food blog, the food poet and you can follow her food antics on Instagram @anneliesz.