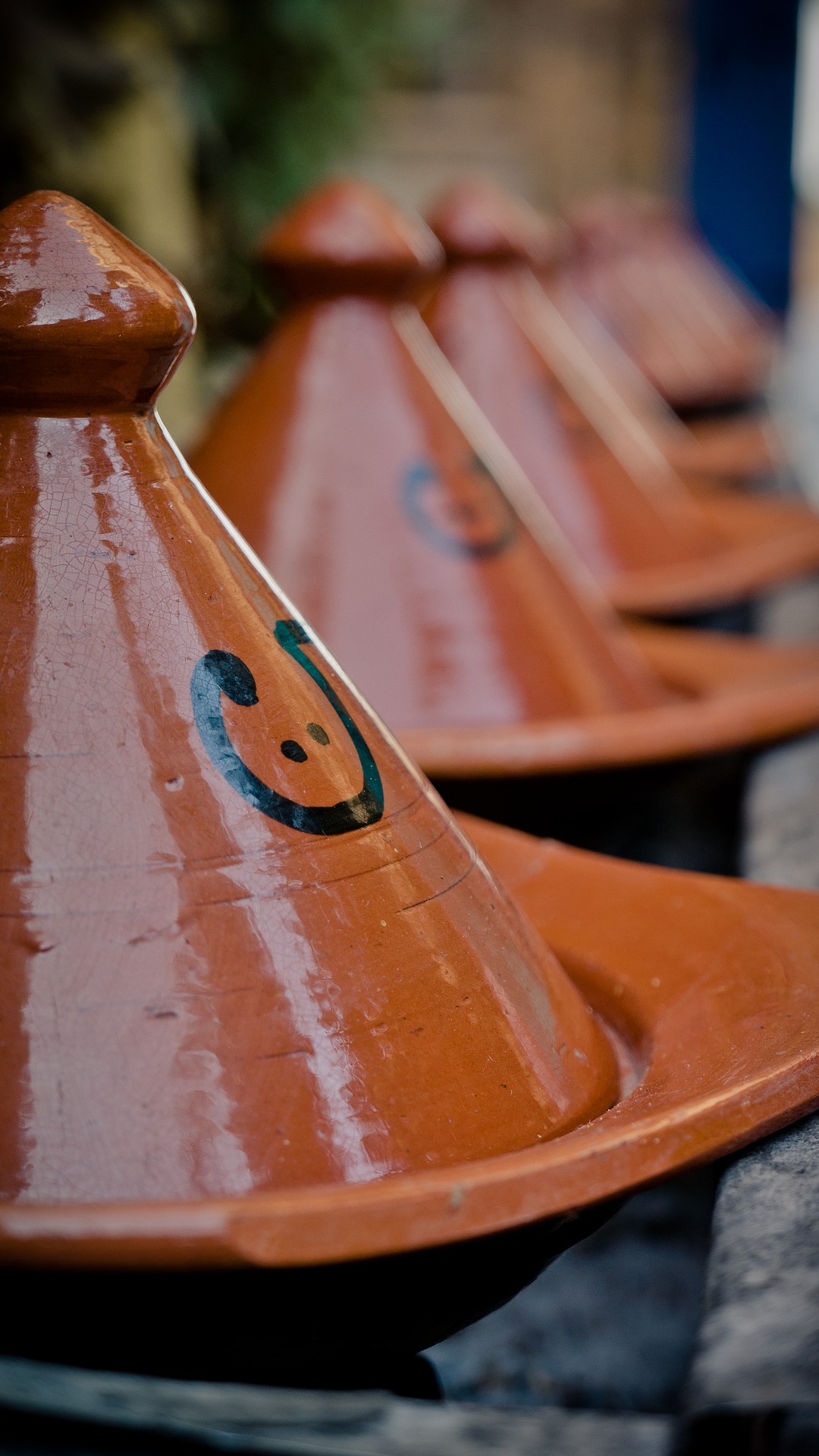 In October's Community Dinner, we welcome Annelies Zijderveld to our kitchen. Her recent classes at our 18th St. Classroom have been successful, sold out endeavors: Meatless Mondays, Mediterranean Weeknight Wonders, and Mexican classes brought together dozens of students over our tables. She has also supported our Cooking Matters programming for years, passionately volunteering her culinary expertise in series all over the Bay Area.
With her debut Community Dinner, Annelies turns to a time in her youth: "I spent a summer in the South of France and each Tuesday, our local lunch spot served a vegetarian tagine that I would dream about. I've been thinking about the sparkling Mediterranean and that tagine ever since and this dish takes me back."
MENU
Chickpea Tagine with Seasonal Vegetables 
Preserved Lemon Couscous
*This meal is meat free, dairy free, and has an almond garnish. If you have any allergies, please let us know as soon as possible by e-mailing info@18reasons.org
Annelies Zijderveld was born in Texas and has called the Bay area home for many years. She is the author of Steeped: Recipes Infused with Tea, a book for tea lovers about how to cook with tea. As a cooking teacher who teaches at 18 Reasons and Draeger's in San Mateo, she believes cooking should be fun and flavorful, (and still can't quite get over the amazing abundance of fresh produce and ingredients available to us in the Bay area). She also volunteers as a chef with Cooking Matters and delights in being a part of the wonderful work of #NoKidHungry in her local community. With a master's in intercultural studies and a Mexican-Bolivian-Dutch heritage, she's keen on finding the points of intersection around the table. Her food writing has appeared in Edible East Bay, allRecipes Magazine, The Kitchn, Paste Magazine, and Brit + Co. among other publications. She is the creator of the literary food blog, the food poet and you can follow her food antics on Instagram @anneliesz.
ABOUT COMMUNITY DINNER
Once a month, we open our doors to friends new and old, welcoming all to our share a table and a delicious meal. Every month is something different, but it's always $15 and always tasty. Wine and beer are for sale at the event. Kids welcome! 
For our second seating at 7:30 pm, please click here.
(Image courtesy of Pixabay)