Indian Dinner Party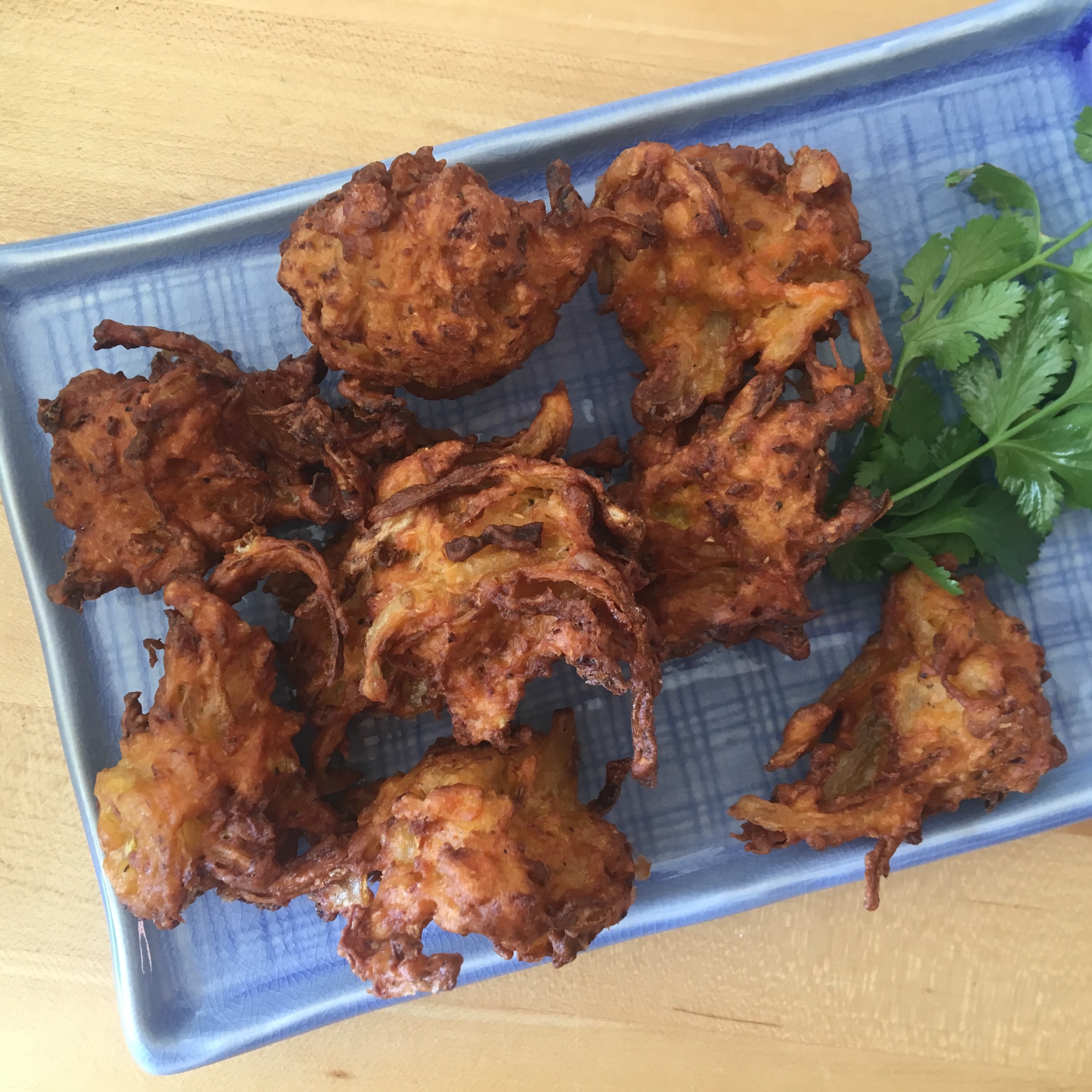 A hands-on cooking class culminating in dinner served with wine and beer, perhaps a little bubbly! Students will work in teams to complete the recipes, and will be encouraged to jump between recipes to learn as they'd like.
Mix up your dinner party repertoire and impress your guests with this Indian feast!  Step one: Start your party with some delicious bhajis (aka pakoras), battered and spiced vegetables deep fried to a golden brown. Step two: invite your guests to gather around the kitchen with some cold beer as you ply them with bhajis hot from the stove, and dipped in a refreshing chutney. Step three: take a break and drink with your guests (Simran and Stacie suggest Johnnie Walker, which is very popular in India!). Step four: when everyone is a little tipsy, serve this delicious Indian meal to soak up the alcohol, as all these dishes have been pre-cooked and are easy to keep warm. As an extra indulgence, the pooris require you to be frying at the stove, but can be skipped if you'd rather be sitting down at the table. 
And it goes without saying, be sure to have Bollywood music playing to get everyone in the mood!
MENU
Vegetable bhajis (pictured) with coriander-mint chutney
Karahi Chicken - quick, flavorful and delicious chicken curry
Vegetable Korma - a creamy vegetable curry
Gobi Mattar - cauliflower and green peas
Kachumber  - cucumber and tomato salad
Simple Onion & Chilli Pickle
Mint Raita
Roop's Fabulous Zeera Pullao (pre-made for class, recipe provided) - lightly spiced rice
Freshly fried pooris - deep fried pillows of bread
and for dessert, Chai Spiced Kulfi (pre-made, recipe provided)
Simran Singh and Stacie Dong
 are San Francisco moms with a passion for cooking, eating and exploring the world through food. On their blog, A Little Yumminess (
www.alittleyum.com
)
, they share recipes from around the world, favorite foodie destinations in the Bay Area and ideas for bringing up adventurous eaters. Throughout the year the run very successful day and week-long "around-the-world" cooking camps and classes for youth aged from K- 12.  They also teach regional Indian and Asian cooking classes at 18 Reasons and other venues around the Bay Area.  They are also regular contributors to the San Jose Mercury News food section, Bay Area Parent Magazine, and other websites and publications.
(Photo Courtesy of Stacie Dong)