Community Dinner: Peruvian Creole (First Seating)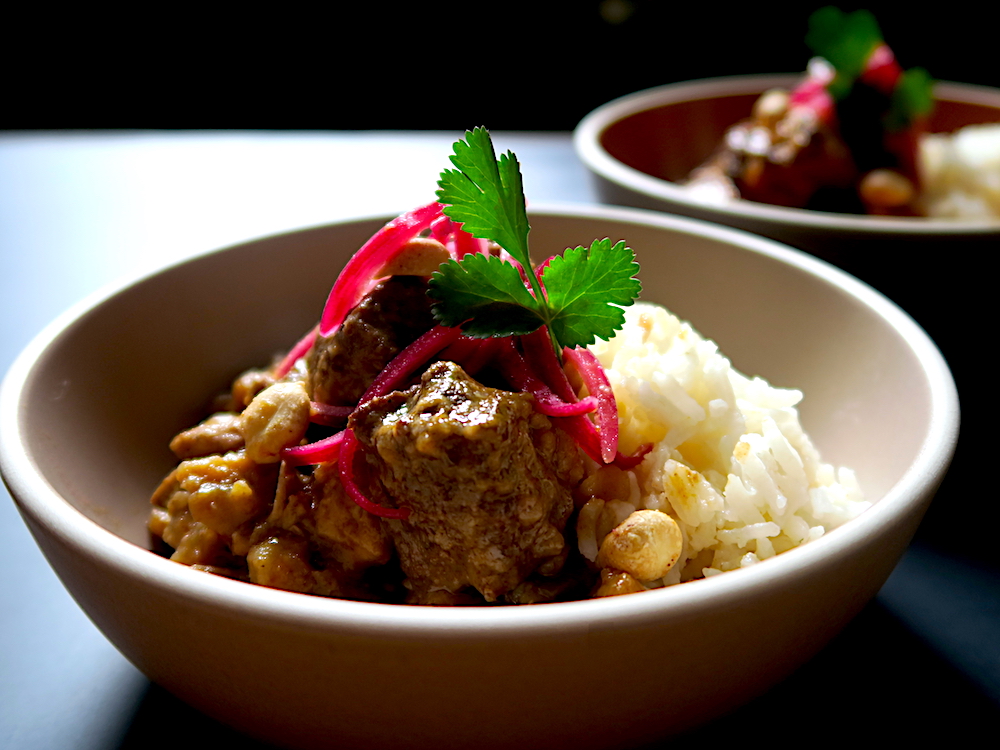 Tonight's community dinner features a hearty winter dish from Peru: carapulcra, a creole potato and pork stew that is popular in Lima's Afro-Peruvian community. The stew is prepared by our resident Peruvian chef Nico Vera, who will be talking about his upcoming Peruvian dinners and classes at 18 Reasons, with assistance from our Chef Mike Weller. If you want to also sign up for the class where you can learn how to make this dish, click here for more information.
MENU
Carapulcra — Slow cooked papa seca (dehydrated potato) & pork stew, spiced with cinnamon & cloves, topped with peanuts, salsa criolla, and cilantro
Steamed Rice
Seasonal Green Leaf Salad
Born in Peru and based in San Francisco, California, 
Nico Vera
 is the founder, chef, mixologist, writer, and photographer for 
Pisco Trail
. As the resident Peruvian chef at 18 Reasons since 2011, his pop-up dinners and classes are a gastronomical tour of Peru's 
criollo
 cuisine and its unique culinary history. Visit 
Pisco Trail's calendar 
for a preview of upcoming events, or explore cocktails and recipes that are a 500 year fusion of Inca, Spanish, African, Chinese, and Japanese ingredients and cultures. In addition to the blog, you can follow Pisco Trail's adventures on 
Twitter
, 
Facebook
, and 
Instagram
.
ABOUT COMMUNITY DINNER
A monthly tradition, we open our doors to friends new and old, welcoming all to our share a table and a delicious meal. Every dinner is something different and always tasty. Wine and beer are for sale at the event. Kids welcome! 
For the second seating that begins at 7:30 pm, click here.
(Photo courtesy of Nico Vera)