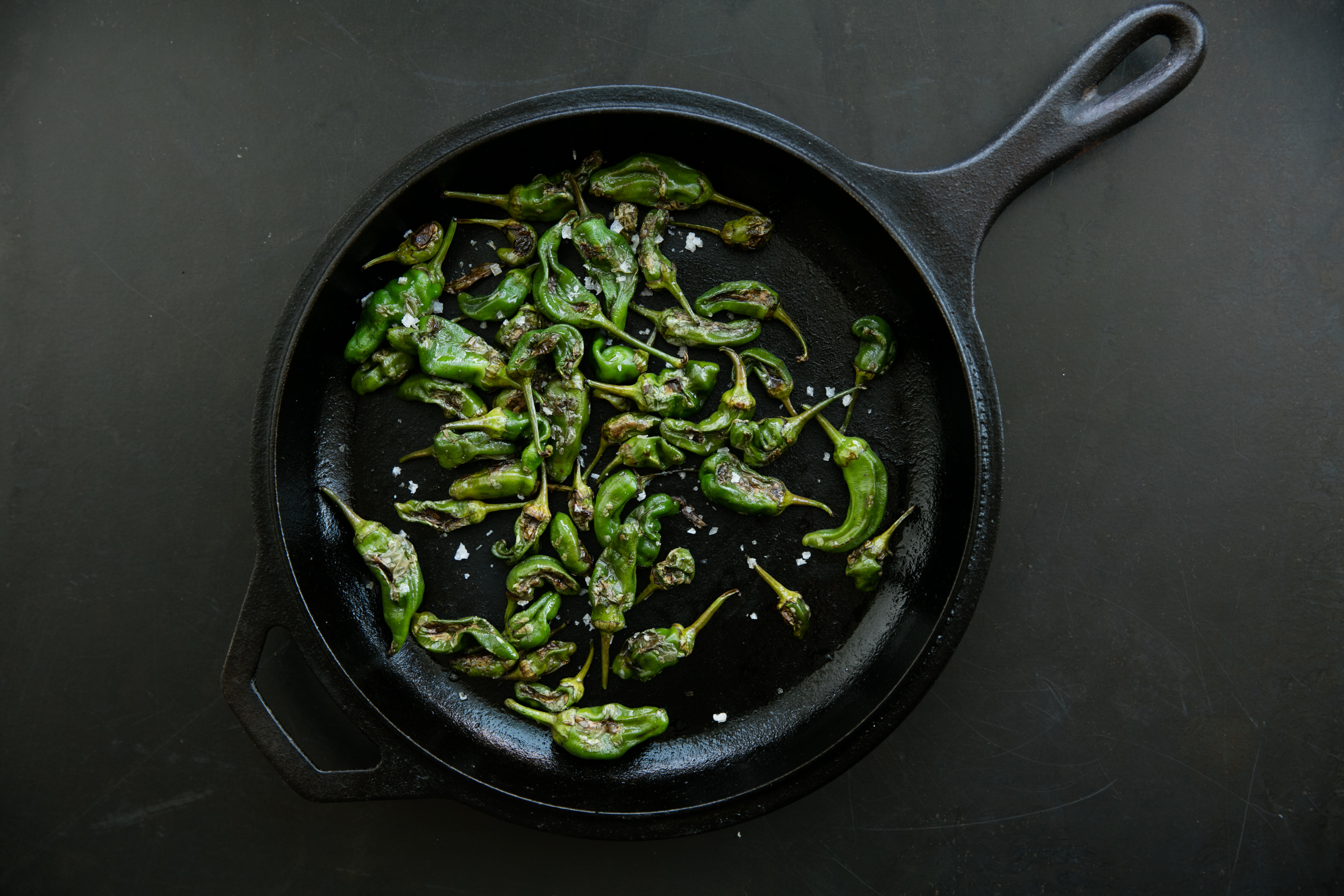 Sold out! Though we have the same class ticketed for Saturday, Feb 11. Click here.
A hands-on cooking class culminating in dinner served with wine and beer.
Camila will have just returned from a culinary adventure in her favorite food region of Spain. In this hands-on workshop we will learn why the Basque call them pintxos instead of tapas, and prepare recipes based on the ones Camila had herself at real pintxos bars in San Sebastian. 
MENU
Charred Peppers with Fried Quail Egg and Crispy Ibérico Ham Pintxo
Mushroom Tower Pintxo with Green Pepper and Ham
Vegetable and Shrimp Mini-Tartlet
Salt cod "Ajoarriero" Pintxo
Dark Chocolate with Flaky Salt and Extra-Virgin Olive Oil Pintxo
Camila Loew holds a Ph.D. in Humanities and is a certified nutrition consultant. She lived in Barcelona for 15 years, and learned, through health-supportive culinary schools in Spain and NY, but mostly by cooking from local markets, that the best cooking relies on simple recipes with outstanding ingredients. That's the Mediterranean way she conveys in her classes, along with the concept of sobremesa, which happens to be the name of the company she runs. Sobremesa is the leisurely time we spend gathered around the table. In addition to running Sobremesa and Sobremesa Culinary Tours (through which she offers food-centric journeys across the ocean for fellow food-loving travelers), Camila teaches her love of regional Spanish and Mediterranean cuisines at The Cooking School at Cavallo Point, Ramekins Culinary School, and Bauman College as well as 18 Reasons. She also teaches Eating for Healing at the Cancer Support Community. For more info visit sobremesa.us  and sobremesa-tours.com.