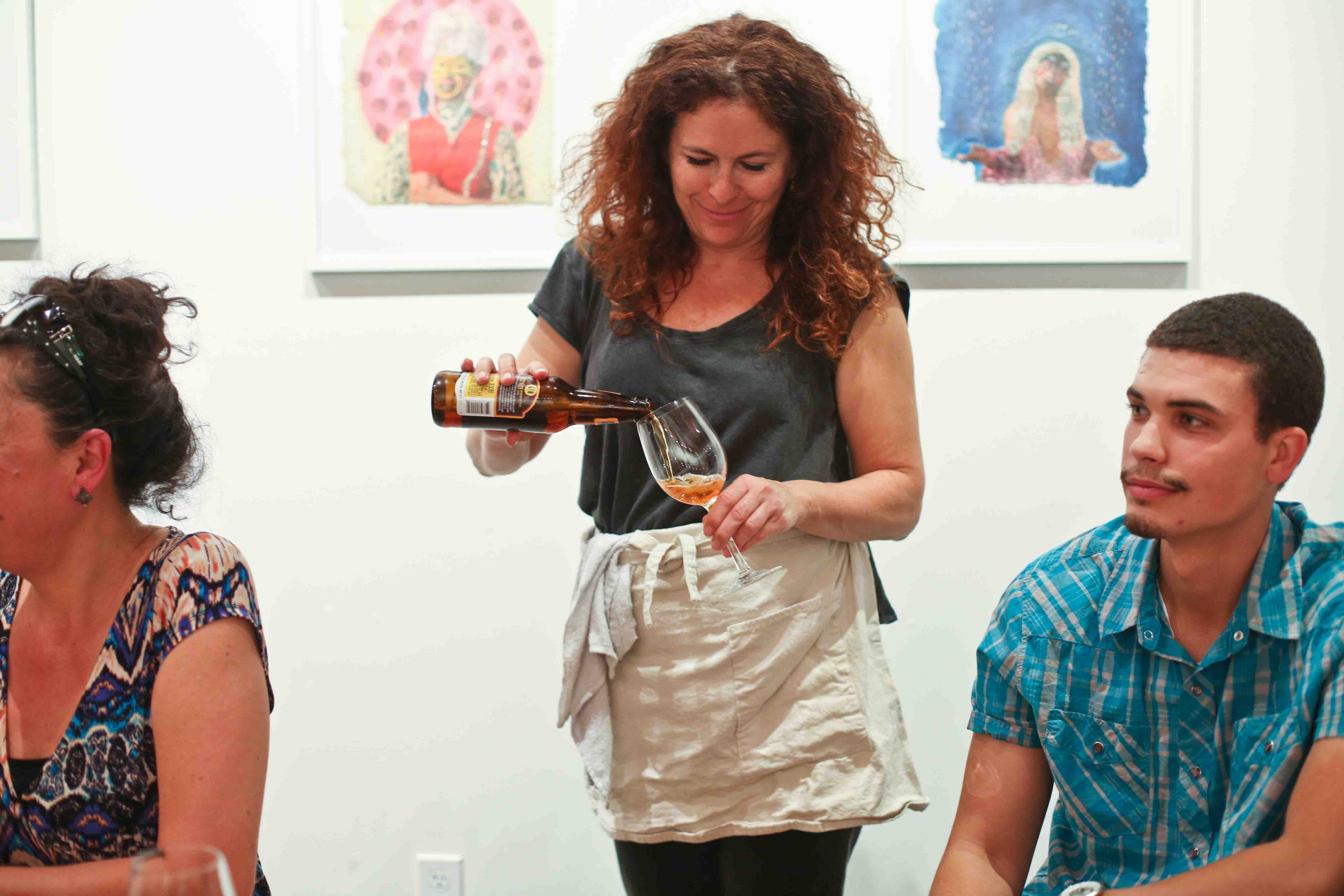 Every Thursday, 6:00-10:00pm / Drop-in!
Each week, we open our doors to bring you delicious food and drink. 18th Hour Café offers a changing weekly menu of craft beer, amazing wine, cheese, charcuterie and Tartine bread; prices range from $3-$20. The café features a curated schedule of art exhibits, a growing cookbook library, our instructor-curated retail shop and music. The goal of 18th Hour is twofold: to create a great space in the Mission for people to enjoy, and to support 18 Reasons public programming and community collaborations. Proceeds from 18th Hour support our Cooking Matter Program.
TONIGHT, we will celebrate the opening of Amuse, by Zach Clark.
An amuse bouche is a course, before the first course. This bite sized edible is not ordered, rather, it is brought to you to set the stage for the meal to come. Honoring 18 Reasons' mission to empower and educate people to cook, eat, and understand great food, Clark explores the concept of first tastes with the people who ultimately responsible for yours.
Informed by conversations with people working within the food systems of the Bay Area, Amuse is a body of printed work about the blur of first tastes and experiences people have, particularly the experiences that called them to the field of food and beverage. Using a combination of screen printing, letterpress, drawing, watercolor and image transfer, this new body of editioned works on paper speak to Clark's on-going themes of memory and documentation of personal experience. The works hold within it direct quotes, symbols, and narratives, building onto itself, literally, as each layer of the print is realized.
Zach Clark is an Oakland based artist and designer, by way of Denver and Chicago. Having received his BFA from The University of Illinois Chicago, his abstract paintings and print work focus heavily on color, shape, and texture. Thematically, his work is influenced by his urban surroundings, memory, and an unquenchable love of complex carbohydrates in both solid and liquid form. He is the founding editor of Composite, a free quarterly electronic arts magazine
For more information, please contact curator@18reasons.org
The gallery at 18 Reasons is located at 3674 18th St, San Francisco, CA.