Great British Bakes - In Person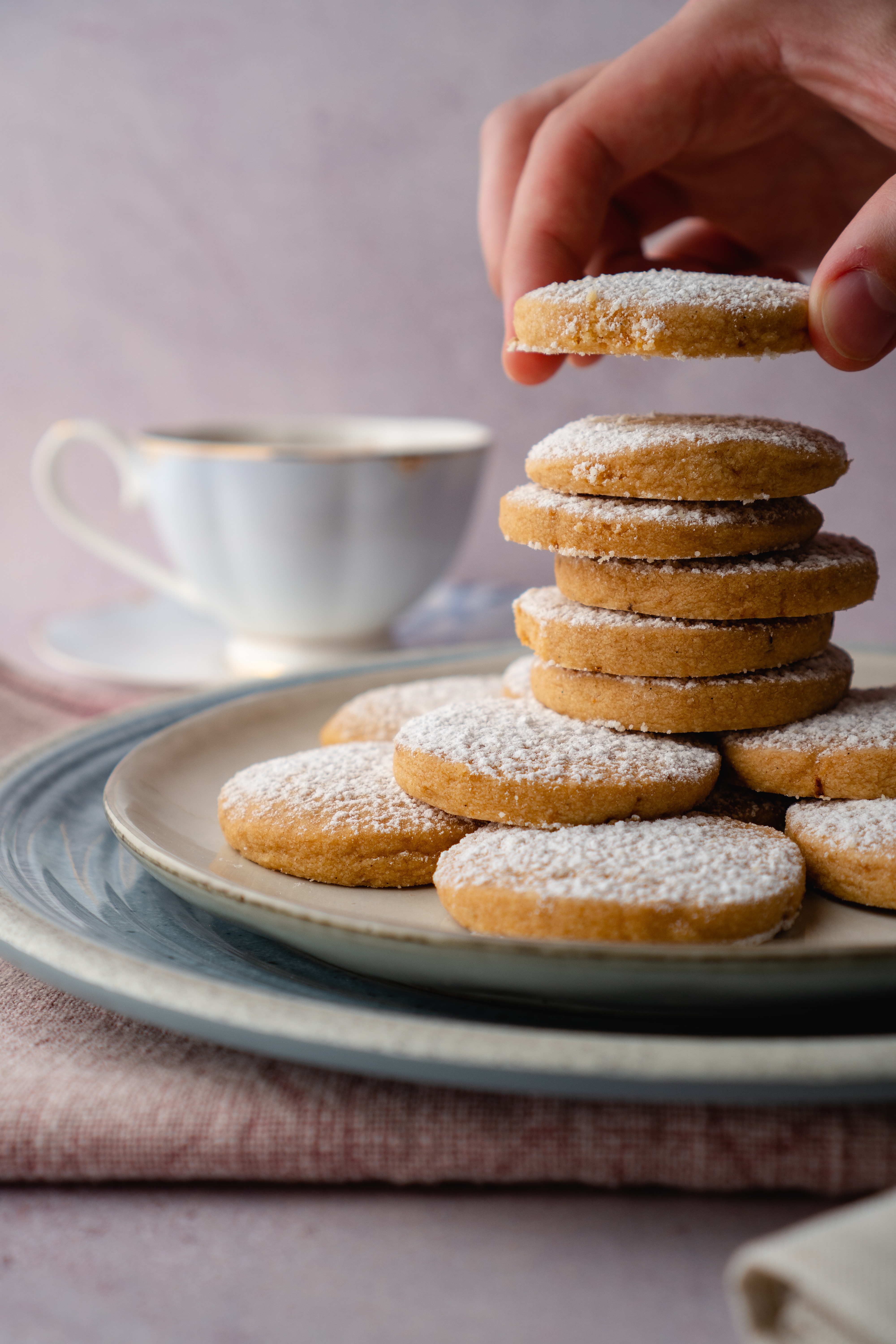 A hands-on in-person cooking class. Alongside the baked goods, a hearty snack of cheeses, veggies and dips, and a seasonal salad will be served with wine and beer. This class is limited to 12 students. Review our registration and cancellation policies here. Masks are welcome.
While our beloved British baking television show has taken a few creative turns these past few years, we love that the show continues to inspire home bakers around the world. Plus, it introduced us to many baked delights with roots in the UK. With this class, we're taking a step back to learn about the classic British bakes that influence today's British baking. These are classic recipes with modern flavor variations, like cakes, shortbreads, and puddings to enjoy with a hot cuppa (or a wee dram of scotch), and savory soda bread and oat biscuits (waiting to be slathered with sweet butter). Students will work together in small teams to bake these recipes and will delight in Jennifer's knowledge of the science and history of each dish.
 
MENU
Lemon Drizzle Cake—An easy, delicate cake, perfect for afternoon tea or a picnic 
Traditional Shortbread—Classic, Espresso, and Pecan Flavors
Scottish Oatcakes—Best crackers ever that happen to be vegan
Soda Bread—Quick, savory, whole wheat bread
Steamed Date Pudding with Custard Sauce—A sweet cake with notes of caramel, served with classic Crème Anglaise
This menu contains the following common allergens: Egg, Tree Nuts, Dairy, Wheat. If you have allergies or dietary restrictions that concern your ability to cook along, please e-mail info@18reasons.org before purchasing a ticket.
Let's Cook Together! 
Jennifer Altman began her culinary journey at age eight baking and cooking for her family and friends. After a career in science, she followed her passion and became a pastry chef. She is now a culinary instructor teaching both professional and amateur cooks nationally and internationally. She loves anything to do with food—cooking, gardening, recipe developing, teaching, and is particularly interested in food 
Photo by Adam Bartoszewicz on Unsplash