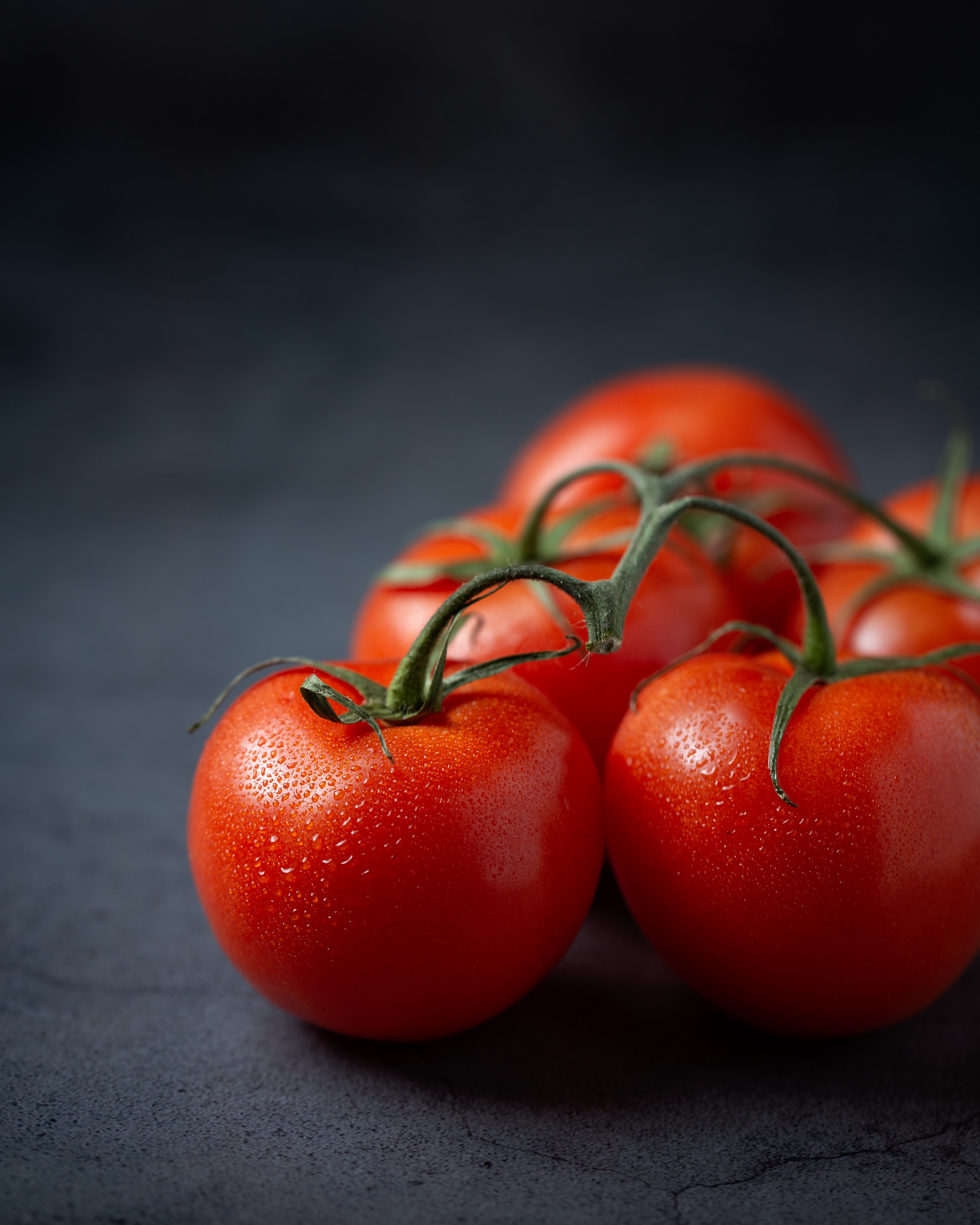 This is a live, hands-on cooking class held online via Zoom. This is an interactive experience; if online learning is new to you, please read this guide on How to Take an Online Class at 18 Reasons.
Registered students should take at least 30 min before class begins to do the following: download and set up Zoom, test audio and video, wash and prep ingredients, and bring out equipment in the kitchen, per the list linked below. 18 Reasons staff will e-mail registrants one message containing class recipes and a Zoom meeting link; check your junk/spam/event folder in case you do not see the e-mail. Search for any email from 18 Reasons, looking for a subject line containing the full title of the class. 
Tomatoes are a relatively new addition to Spain, but who can imagine Spanish cuisines without these luscious gems? They are fundamental to Spanish cooking, from the sofrito that starts winter stews to the cold soups of summer. Though tomatoes are harvested and exported from Spain year round, summer is when they are at their prime, and the only season Camila enjoys eating them. In this class, she will teach us some of her favorite recipes with tomatoes, highlighting recipes from different Spanish regions, which all enjoy tomatoes when they are at their peak. 
MENU
Pa amb tomaquet – Catalan Tomato Bread, the real way
Grandma's Gazpacho 
Perol – Minorcan Tomato and Potato Casserole with Shrimp
Tomato and Watermelon Skewers
Equipment and Ingredient List for the class found here - check before signing up for the class. 
This menu contains the following common allergens: wheat (there are options in the list for substitutions), shellfish. If you have allergies or dietary restrictions that concern your ability to cook along, please e-mail info@18reasons.org before purchasing a ticket.
Camila Loew holds a Ph.D. in Humanities and is a certified nutrition consultant. Having lived alongside the Mediterranean for almost two decades, she believes that the best cooking relies on simple recipes with outstanding ingredients. That's the Mediterranean way she conveys in her classes, along with the concept of sobremesa, which happens to be the name of the company she runs. Sobremesa is the leisurely time we spend gathered around the table. In addition to running Sobremesa Culinary Tours, through which she offers delicious cultural and culinary experiences abroad for fellow food-lovers, Camila works at the Torribera Mediterranean Center, and teaches academically about Mediterranean food culture to American students abroad. Since 2014, Camila has been sharing her love of regional Spanish and Mediterranean cuisines at 18 Reasons. For more information visit her website www.sobremesa.life