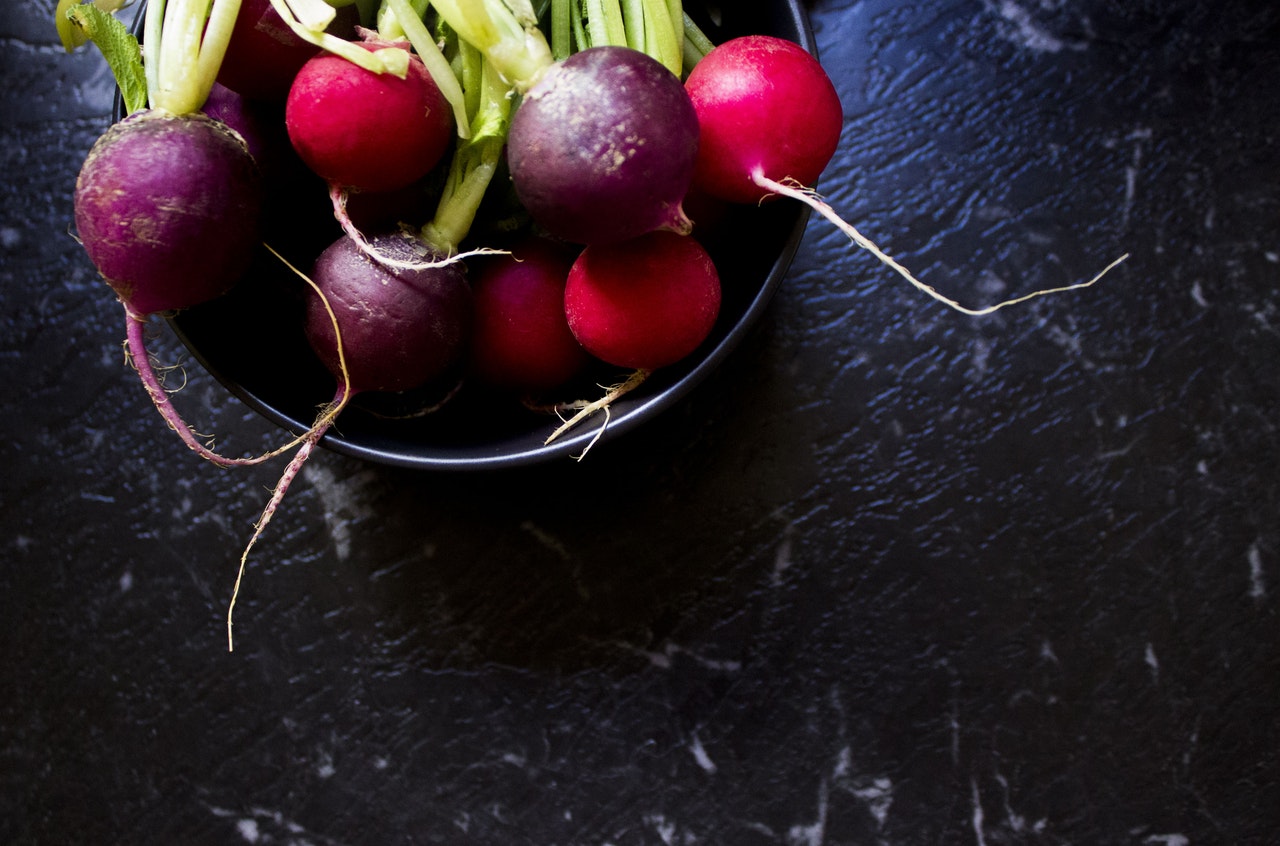 A hands-on cooking class culminating in dinner served with wine.
The quintessential Parisian picnic (or pique-nique as the French pronounce it) must include wine and a baguette - no respectable French meal is served without!   
Le pique-nique is quite a popular social gathering in Paris and you don't have to worry about table settings or decorations, the outdoor setting will take care of that! Picnics have evolved from a simple sandwich and cold cuts to dishes that look quite impressive yet are easy to prepare and can be made ahead of time. Part of the charm of a picnic is sharing food among friends and this menu captures all the elements required for a perfect Parisian inspired picnic, just in time for the long days of summer!
MENU
Cervelle de Canut—Fromage Blanc with Fresh Herbs & Crudites
Beurre de Radis—Radish Butter Served with Toast
Salade de Pousse de Pois, Roquette, Endive et Radis—Pea Shoots, Arugula, Endive & Radish Salad with Shallot Vinaigrette 
Quiche aux Maiz, Poireaux et Gruyere—Quiche with Leeks, Summer Corn & Gruyere Cheese
Pan Bagnat—Traditional Provençal sandwich from Nice featuring Tuna (Optional), Fennel, Cucumber, Tomato, Red Onion, Black Olives, Eggs, Basil, Olive oil, Red Wine Vinegar, Anchovies, Garlic & Dijon Mustard
Palmier—Puff Pastry "Elephant Ear" Cookies
Zoé McLaughlin was born in Paris and raised in San Francisco. She graduated from Le Cordon Bleu in Paris and worked in restaurants in France while she wrote and published her first cookbook – a collection of family recipes influenced by her multicultural upbringing.  She now lives in San Francisco, where she works in the non-profit culinary world and hosts online cooking demonstrations.  She has a passion for bringing together the diverse flavors and culinary traditions of the Bay Area with the time tested techniques of classical French cooking.
Photo by Rarnie McCudden from Pexels