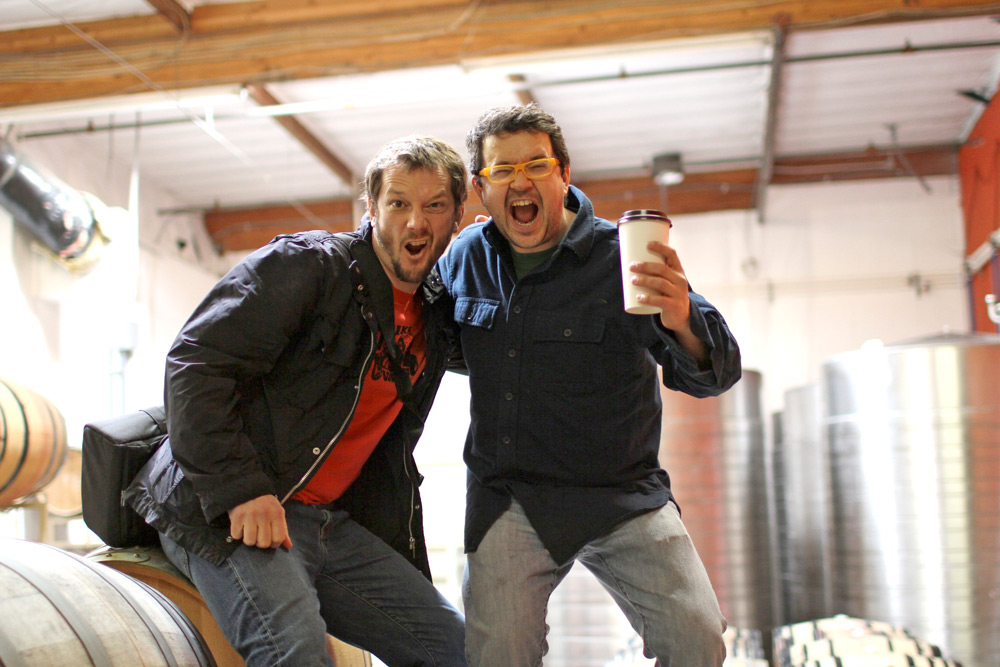 Imagine a Producer Dinner that boasts a table of family-style fried chicken, collards, cornbread, and skin and concrete egg fermented Sémillon. Does it make your stomach rumble and toes tingle? Then join 18 Reasons and Dirty + Rowdy Family Winery for this unique and unforgettable dinner!
MENU (served family style)
housemade pimento cheese, celery
five-spiced sorghum pecans
iceberg, local blue, shaved shallot
fried chicken
Anson Mills cornbread
baked Rancho Gordo beans, Benton's bacon
braised collard greens
Bi-rite Creamery's roasted banana ice cream, peanut brittle
ABOUT Dirty & Rowdy Family Winery
The Dirty (Hardy & Kate) and Rowdy (Matt & Amy) families got together for a simple purpose; make honest wines that we want to drink. There's a long story about Dirty and Rowdy involving blogs, videos, dream jobs, Atlanta, late nights spent cooking spicy fried chicken in an old cast iron skillet, and a sincere love of real wine and real food. After years of fried chicken it was only logical that we would start a band...or better yet, a winery. In 2010 we began making winethese are wines with knees, elbows, and open hearts.
WINE ENTHUSIAST
"40 Under 40: America's Tastemakers"
INTOWINE
"The Top 100 Most Influential US Winemakers"