VOLUNTEERING 101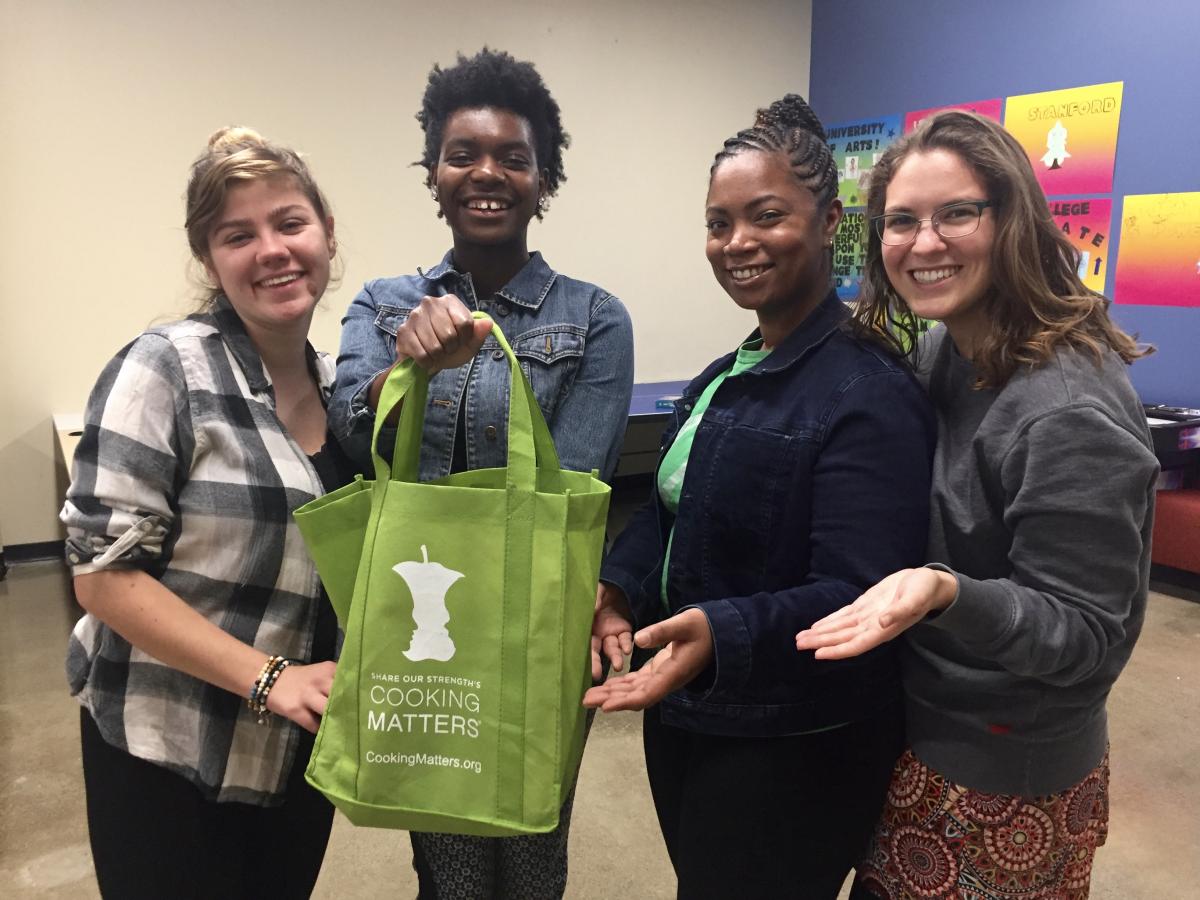 VOLUNTEER POSITION DESCRIPTIONS:
Cooking Educator
You are a cooking enthusiast! During class, you will lead highly participatory cooking lessons featuring simple, healthy recipes. You will demonstrate and practice basic cooking techniques and terminology, proper knife handling, and food safety and sanitation measures. You will work with the 18 Reasons Program Coordinator and class participants to select recipes for class each week. The coordinator brings the food and cooking equipment — no need to bring anything other than yourself and the instructor manual 18 Reasons will provide you.
Nutrition Educator
You do not need to have a professional background as a nutritionist or dietitian to succeed in this role — you just need a love of healthy eating and an eagerness to help others. Some of our nutritionist volunteers do have a background in nutrition, food science, dietetics, or a related field, but it is not required. Class topics include using MyPlate as a tool for healthy eating, planning balanced meals, eating healthier fats, food budgeting, serving sizes, reading nutrition labels, and physical activity. The classes are intended to be interactive, and the nutrition educator facilitates open-minded conversation in class using activities, lesson plans, and visual aids provided by 18 Reasons.
Class Assistant
Class assistants primarily help the teaching team with classroom set-up, food preparation, and cleaning up. Class assistants often do interact with students to help support their learning. Common class assistant duties include packing groceries for participants to take home, loading/unloading kitchen equipment, and washing dishes. Many people volunteer as a class assistant for their first series, although it is not required to serve as a class assistant before taking on a teaching role as the Chef Educator or Nutrition Educator.
TIME COMMITMENT:
 
Classes meet once a week for six weeks.
 Classes are held anytime between 9:00am and 8:00pm, Tuesday-Friday.
 Each week, Cooking Matters classes require a time commitment of two hours of class time, plus 30 minutes of prep time before class, and up to 30 minutes of clean-up after class (so that's 3 hours per week).
 In addition, communication (via email) with the Cooking Matters Program Coordinator about class scheduling, curriculum, etc. is expected. 
Volunteers are encouraged to contribute to all aspects of the class, including set-up, clean-up, and food preparation.
THE 5 STEPS TO BECOMING A COOKING MATTERS VOLUNTEER:
 
1. Fill out our online volunteer application
You can find our application by clicking here. An 18 Reasons staff member will follow up within a week. You can also call or email us at any time. 
2. Complete the Cooking Matters online volunteer training
You can find the online volunteer training on the Share Our Strength website.
3. Shadow an ongoing class
When you visit an ongoing class series (see the options to the right on this page), the 18 Reasons Program Coordinator on site will walk you step-by-step through a typical Cooking Matters class. You'll have the chance to observe other volunteers teaching and ask any questions you have about the program.
4. Sign up for an open volunteer position
We post new volunteer positions as they become available, and we fill them on a first come, first served basis. To sign up, please review our class schedule and email us to let us know what series and role you're interested in. Only the series listings that say "volunteers needed" have open volunteer positions. 
5. Attend a pre-class meeting
Once you are signed up for a class, your class coordinator will invite you to a Class Zero meeting where you will meet your volunteer team, get to know the classroom space, receive a copy of the curriculum, and prepare for your first class.
CONTACT US: 
If you have questions about volunteering with the Cooking Matters program,
please email CookingMattersVolunteers@18reasons.org
**COVID UPDATE: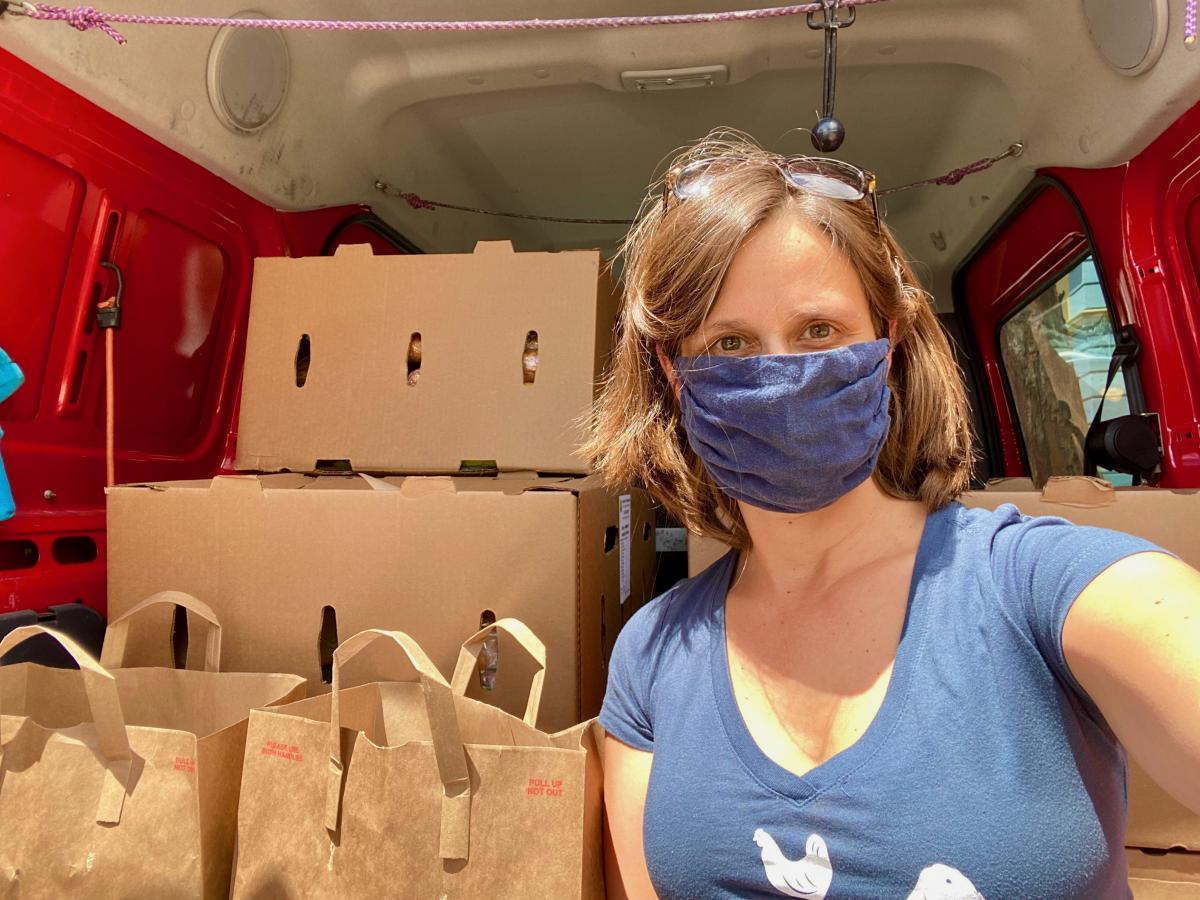 Please note that all in-person Cooking Matters programs have been postponed until further notice due to the coronavirus pandemic. Though we can't reach our Cooking Matters students with in-person programming, we have transitioned to a virtual learning model paired with socially-distanced food distribution called Cooking Matters at Home.
You can check out the content we're making for home cooks as they shelter in place on our YouTube channel. We also post cooking and nutrition tips on our Instagram and Facebook pages, and we offer live, interactive classes for our Cooking Matters at Home students each week.
Although today's news might be filled with uncertainty, we are absolutely sure that the need for good food in our community is greater than ever. To meet the increased demand for food assistance caused by the coronavirus crisis and the surge in unemployment, we have expanded our food distribution program to help our neighbors in need put food on the table. We are now providing more than 16,500 lbs. of fresh, healthy food each month for our community. If you'd like to support our Cooking Matters at Home and food distribution programs, you can make a donation here. Your generosity fuels our mission. 
VOLUNTEER CALENDAR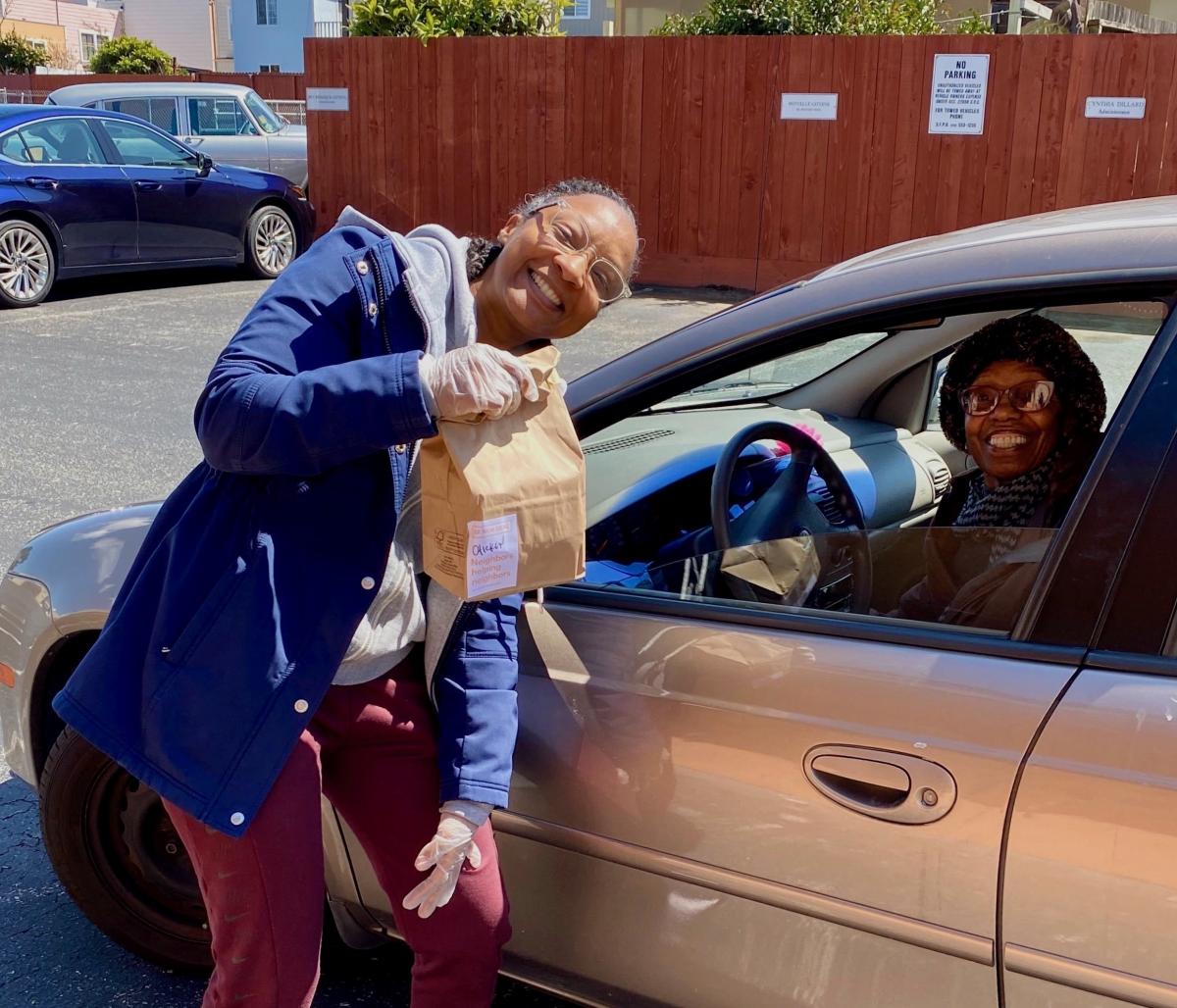 San Francisco County
There are no volunteer opportunities in SF County at this time.
Email CookingMattersVolunteers@18reasons.org to learn about future volunteer opportunities.
Alameda County
There are no volunteer opportunities in Alameda County at this time.
Email Elise@18reasons.org to learn about future volunteer opportunities.
Contra Costa County
There are no volunteer opportunities in Contra Costa County at this time.
Email Claudia@18reasons.org to learn about future volunteer opportunities.