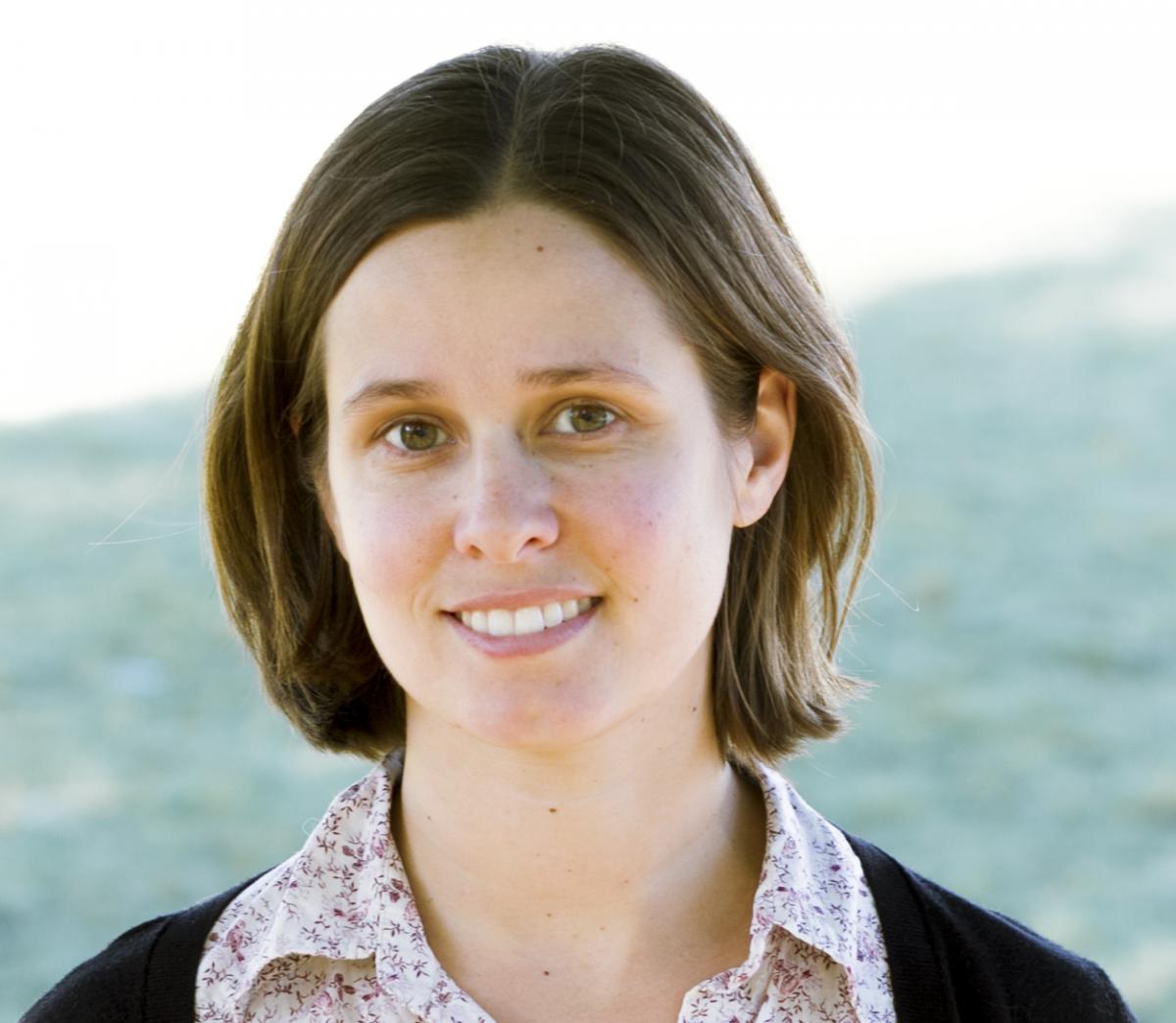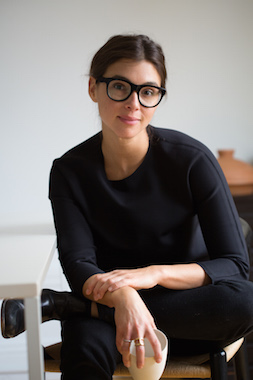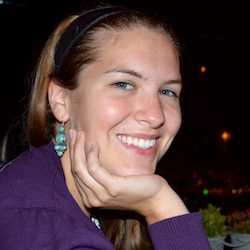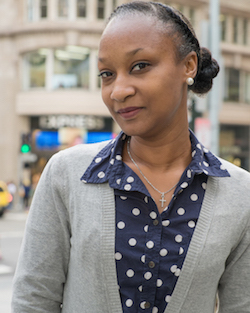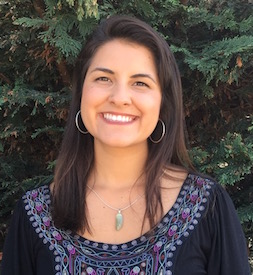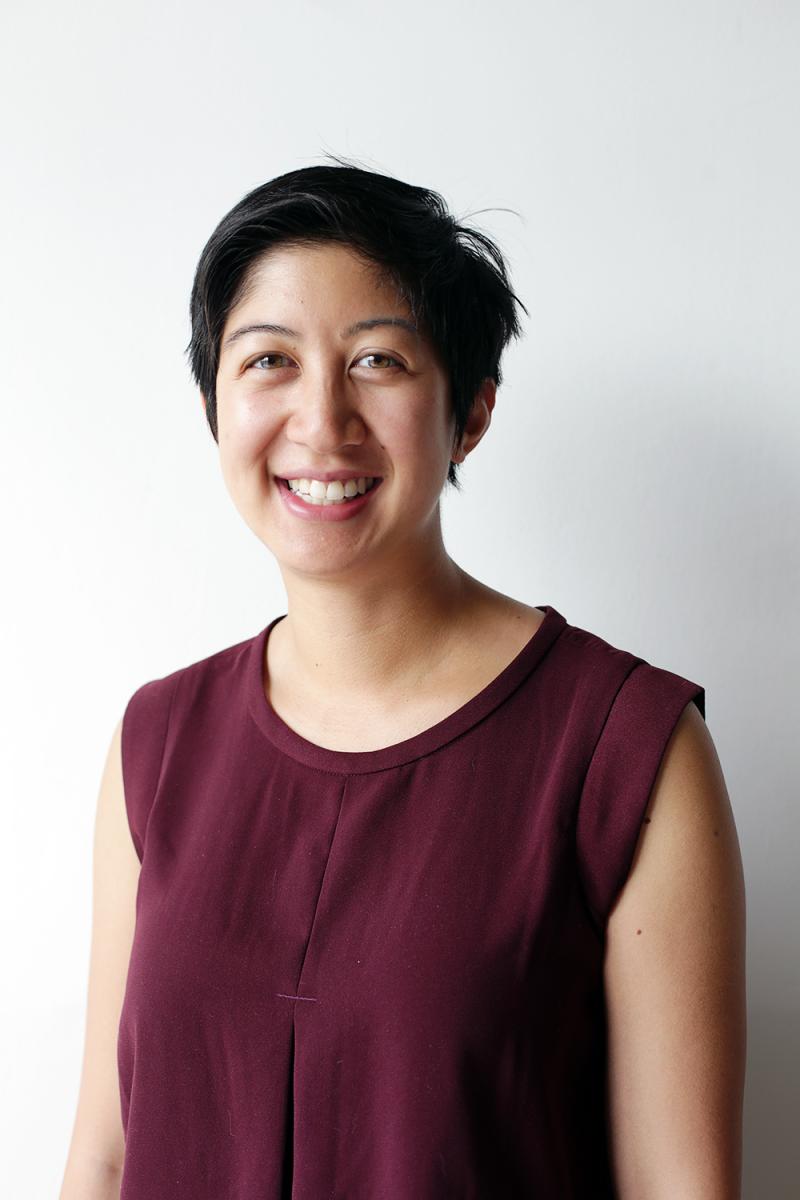 SARAH NELSON
Executive Director
Sarah has worked on food-related projects in the Bay Area since 2008. She launched Cooking Matters in the Bay Area in 2010. In her previous work with Bay Area farmers' markets, she created the Bay Area's first Market Match program, which gives farmers' market customers who use food stamps extra funds to spend at the market, and a Veggie Rx program that helped diabetes patients increase their produce consumption while measuring positive health outcomes. In her youth, she taught yoga and guided bicycle tours in France. In 2011, she founded the nonprofit Three Squares, which merged with 18 Reasons in 2013. She is passionate about cooking, rock climbing, riding her bike, and, yes, her job. She lives in San Francisco. Contact her at sarah@18reasons.org. 
MICHELLE MCKENZIE
Program Director
Michelle McKenzie is 18 Reason's Program Director and Chef. She has a knack for making simple food seem special and is full of amazing tips for making every meal memorable. Michelle's food seems at once healthy and hedonistic, elegant and effortless, and always attainable. She graduated from the University of North Carolina at Chapel Hill with a degree in nutrition and a minor in biochemistry, giving her a deep understanding of food properties and their complex implications within the human body. She later graduated from The Natural Gourmet Institute for Health and Culinary Arts, where she immersed herself in health-supportive cuisine prepared from whole, organic and seasonal foods. Since then, Michelle has worked at some of the best restaurants in the country and, most recently, spent five years directing NextCourse's Eat Ur Veggies program at Mission High School. Her cookbook Dandelion & Quince: Exploring the Wide World of Unusual Vegetables, Fruits, and Herbs is available online and at a bookstore near you!
ALLISON ECKERT
Program Manager
Allison believes that sharing a home cooked meal grounds us in time, place, and each other. Some of her favorite people to share a table with these days are the participants in the Cooking Matters program that she helps coordinate. While at Brown University, where she earned a B.A. in Hispanic Studies, Allison became interested in food justice and access in immigrant communities. After graduating, she worked on a few small, organic farms growing everything from melons to shiitake mushrooms. Unable to resist the Bay, she packed up her belongings and moved across the country. She comes to 18 Reasons with a passion for teaching, nutrition, food, and building a community of eaters. In her free time, Allison likes to experiment with new recipes, write short fiction, and explore Bay Area hiking. Contact her at allison@18reasons.org.
BRIANA TEJUCO
Program Manager
Briana brings great passion for food and community.  She loves being able to teach others of all backgrounds how to prepare healthy, delicious meals.  Her appreciation for food and experience in culinary arts comes from growing up in her grandmother's kitchen and graduating from the California Culinary Academy's Le Cordon Bleu program.  She also recently completed the Nutrition Assistant Certificate program at City College of San Francisco. Briana's favorite people to cook for are right at home, her three growing sons and her loving husband.  When she's not cooking, you'll find Briana exploring new restaurants, enjoying family and friends, or sipping on tea while scrolling through Pinterest.  Contact her at briana@18reasons.org.
CLAUDIA GUERRERO
Program Manager
Claudia is a strong believer in the ideology that the kitchen is the heart of the home. Her love of food and culture is fostered by her Hispanic background and inspired by the example her late abuelita set of making home cooked meals a priority. She completed her B.S in Health Education with a Certificate in Holistic Health Studies at San Francisco State where she spent most of her time researching issues surrounding food justice. During her time at SF State, she completed an internship with Community Food and Justice Coalition where she conducted research on food policy and was part of the planning committee for the All-In initiative working to end poverty in Alameda County. When she is not enjoying the company of her wonderful colleagues or class participants, you can find her trying out new recipes at home, practicing yoga, hiking, or on a fun road trip! Contact her at claudia@18reasons.org.
THERESA SALCEDO
Program Manager
A native of Virginia, Theresa's curiosity in food was nurtured by her family, which includes talented cooks, farmers, gardeners, and fishermen. Since moving to the Bay Area in 2013, Theresa has been a passionate volunteer with both our 18th Street events and Cooking Matters program. When not in the kitchen or at the farmers' market, Theresa practices yoga and meditation, and spends hours in bookstores and at Ocean Beach. Contact her at theresa@18reasons.org