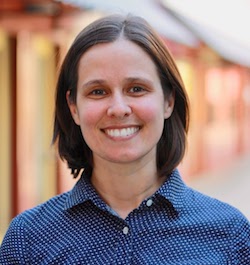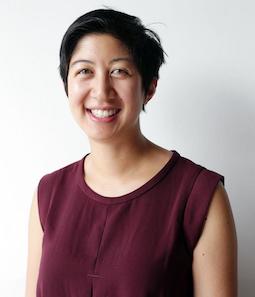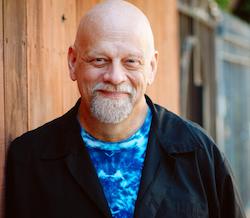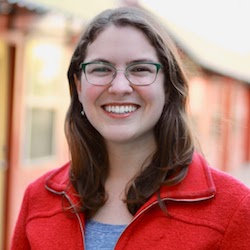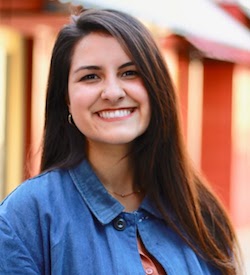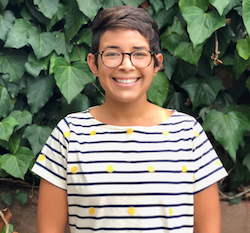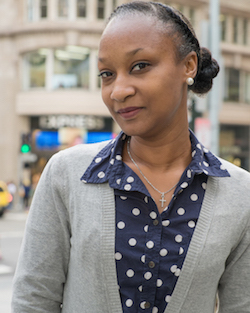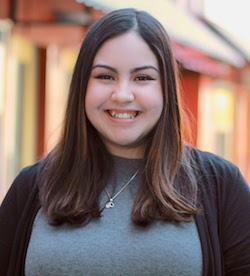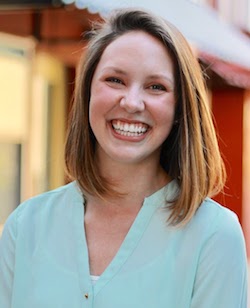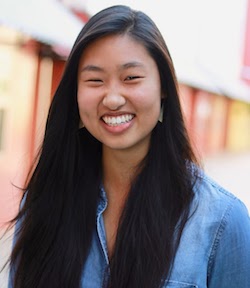 SARAH NELSON
Executive Director
Sarah has worked on food-related projects in the Bay Area since 2008. She launched Cooking Matters in the Bay Area in 2010. In her previous work with Bay Area farmers' markets, she created the Bay Area's first Market Match program, which gives farmers' market customers who use food stamps extra funds to spend at the market, and a Veggie Rx program that helped diabetes patients increase their produce consumption while measuring positive health outcomes. In her youth, she taught yoga and guided bicycle tours in France. In 2011, she founded the nonprofit Three Squares, which merged with 18 Reasons in 2013. She is passionate about cooking, rock climbing, riding her bike, and, yes, her job. She lives in San Francisco. Contact her at sarah@18reasons.org.
THERESA SALCEDO
Program Director
A native of Virginia, Theresa's curiosity in food was nurtured by her family, which includes talented cooks, farmers, gardeners, and fishermen. When she moved to the Bay Area in 2013, Theresa became a passionate volunteer with both our 18th Street Classroom events and Cooking Matters program. She joined the team full time in 2015 and is eager to have everyone walk through the doors of of the 18th Street Classroom and feel connected to their neighbors, friends, and food.
When not in the kitchen or at the farmers' market, you can find Theresa reading at Ocean Beach or getting lost in museums. Contact her at theresa@18reasons.org.
MIKE WELLER
Chef and Culinary Instructor
Born in the Haight Ashbury neighborhood of San Francisco, Mike grew up in suburbs of San Jose, where he discovered cooking as his first profession and lifetime passion. After wandering through typical teenage jobs at pizza joints and ice cream parlors, Mike's first "restaurant" job was with Sambo's Coffee Shops, slinging hash and cooking eggs for the bar rush and Sunday breakfast crowds. He moved on to help open several restaurants, attend the California Culinary Academy, and study under European chefs with Michelin backgrounds. Later, Mike served as an executive chef for catering companies, wineries and country clubs. When his son was born, Mike transitioned his career into teaching, returning to the CCA where he eventually became the Executive Chef and Director of Academics. Having taught for Le Cordon Bleu North America, Mike is thrilled to return to teaching in a neighborhood-based community. When he is not teaching, he tends to his backyard garden, helps his wife to can and preserve food, and loves to cook for his friends and family. Contact him at mike@18reasons.org.
ALLISON ECKERT
Associate Director of Development and Communications
Allison became interested in expanding food access for immigrant communities while at Brown University, where she majored in Hispanic Studies. After graduating, she worked on a few small, organic farms, growing everything from melons to shiitake mushrooms, and ultimately relocated to the East Bay to pursue mission-driven work. In her role as the Associate Director of Development and Communications at 18 Reasons, she explores her passions for teaching, learning, food, and community building every day. In her free time, Allison likes to experiment with new recipes, dally in bookstores, and enjoy Bay Area hiking. Contact her at allison@18reasons.org.
CLAUDIA GUERRERO
Program Manager
Claudia is a strong believer in the ideology that the kitchen is the heart of the home. Her Hispanic background fosters her love of food and culture, and she is especially inspired by the example set by her late abuelita of making home-cooked meals a priority. She completed her B.S in Health Education with a Certificate in Holistic Health Studies at San Francisco State where she spent most of her time researching issues surrounding food justice. During her time at SF State, she was part of the Community Food and Justice Coalition, where she conducted research on food policy and served on the planning committee for the All-In initiative working to end poverty in Alameda County. When she is not enjoying the company of her wonderful colleagues or class participants, you can find her trying out new recipes at home, practicing yoga, hiking, or on a fun road trip! Contact her at claudia@18reasons.org.
REBECCA MURILLO
Program Manager
Rebecca is an Orange County transplant passionate about increasing access to healthy food and the power of sharing a meal. Growing up in an area dominated by chain restaurants, she began a knowledge quest to know everything about food during her time at Santa Clara University, where she studied Anthropology with a focus on Human Nutrition and Culture. After studying abroad in El Salvador with the Casa de la Solidaridad program, she returned to the states with a deeper understanding of the power of community and solidarity, which she took into her jobs within the food industry and eventually led her to serve a year of AmeriCorps at 18 Reasons in 2015. She is excited to bring her experience in cooking instruction, researching sustainable food systems, working in specialty grocery stores, and marketing to the 18 Reasons team and work towards a  healthier community. When she isn't knowledge-questing, she enjoys reading, writing, cooking, ultra-distance trail running, and making new friends. Contact her at rebecca@18reasons.org.
BRIANA TEJUCO
Program Manager
Briana brings great passion for food and community.  She loves being able to teach others of all backgrounds how to prepare healthy, delicious meals.  Her appreciation for food and experience in culinary arts comes from growing up in her grandmother's kitchen and graduating from the California Culinary Academy's Le Cordon Bleu program.  She also recently completed the Nutrition Assistant Certificate program at City College of San Francisco. Briana's favorite people to cook for are right at home, her three growing sons and her loving husband.  When she's not cooking, you'll find Briana exploring new restaurants, enjoying family and friends, or sipping on tea while scrolling through Pinterest. Contact her at briana@18reasons.org.
STEPHANIE CHEN, MPH
Program Coordinator
Stephanie is from the San Francisco bay area and graduated from Boston University with her Master's in Public Health. Stephanie is passionate about health prevention and loves to eat good food. Besides enjoying cooking, Stephanie enjoys being outdoors, reading a good book, and watching action-packed movies.
ALEXIS GUTIERREZ
Program Coordinator
Growing up as a Bay Area native from Contra Costa County, Alexis is a new San Francisco State University Graduate in Health Education with a minor in Women's Health. She received her Associates Degree in Health Science and has volunteered in numerous Bay Area organizations including Make a Wish Foundation and VA Medical Center. Her passion includes Disability advocacy, reproductive health, and enjoys working with children and young teens. In college, she studied food insecurity amongst minority college students and has helped organize resources for the Health Promotion and Wellness program at San Francisco State University. As a community advocate, she plans to one day open her own health center in the heart of San Francisco! During her free time, she enjoys couponing, watching movies with her family, and photography. 
KALI HALL
Program Coordinator
Kali is originally from rural Colorado, and after finishing her B.A. in Sociology at CU Boulder, she decided to move to the Bay Area in pursuit of food and social justice. In her free time, she likes to go hiking, hit the beach, or take classes at the 18th Street Classroom!
ELISE HAYASHI
Program Coordinator
Born and raised in Colorado, Elise grew up in a family where knowing how to use a paring knife was more important than riding a bicycle. This sparked her passion for food and cooking at an early age, and she enthusiastically relocated to the Bay Area to pursue a Bachelor's in Nutrition Science at UC Berkeley. Outside of the classroom, Elise helped implement childhood obesity and exercise research with the Nutrition Policy Institute, and also worked as a pastry assistant to fill her free time with galettes and mousses. After graduation, she spent time abroad working on an organic farm where she gained an appreciation for the labor and commitment that goes into producing food everyday. Now, she is excited about being a part of 18 Reasons to merge her gastronomic backgrounds and to share her love of food with the Bay Area community. During the rare moments when she is not eating, Elise can be found trying out new sports, playing and listening to live music, or wandering the aisles of grocery stores and farmers' markets.